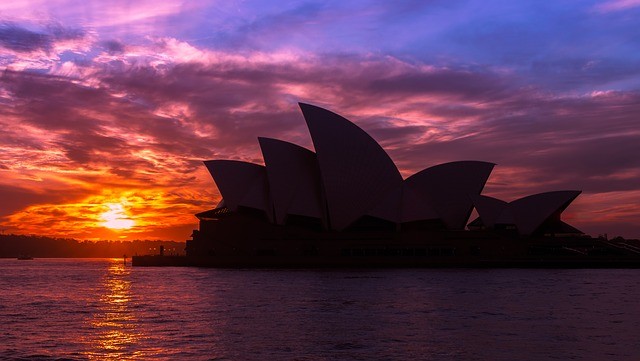 An Australian data center operator is collaborating with its cryptocurrency to develop what considered to be Australia's first-behind-the-grid data center. The farm will be powered by renewable energy.
The farm is 200 km south of Perth in the coal mining town of Collie. The data center operator DC Two and subsidiary D Coin are the ones developing the new machinery. The facility will be powered by a solar farm constructed by Hadouken Company, IT Brief reports.
The primary goal of the company is to generate power at a low cost as opposed to the custom renewable energy. The company proclaimed its power would be cheap and it will have the highest data center in Australia. These data centers will be customized to host cryptocurrency mining operations of specific zones.
In a statement, the company said,
"DC Two & D Coin has attracted local and global crypto mining community by providing customized low-cost hosting operations. All these are geared towards cryptocurrency and Bitcoin mining at affordable global rates."
The initial stages of the data center and the solar farm will take effect at the start of 2019. It's expected to produce 4 megawatts of the power supply. At this phase, the two installations will power the 256 IT racks. Each rack has the capacity of delivering 30 KW of IT load.
DC Two underlined its mission to cater for crypto mining activities through its crypto-mining hosting subsidiary D Coin.
The data Center could mine up to 650 bitcoins per year equivalent to $6 million based on the current mining and exchange rates. This is in a complete crypto mining configuration, using the available 4MW power, said the company.
The venture is the second in Australia taking shape this year of a proposed 'behind-the-grid data Center.' IoT Group, the Sydney-based blockchain firm announced a condition binding agreement with the local seller of bitcoin mining hardware giant Bitfury. It said they would start crypto mining operation. IoT Group is one of the companies listed on the Australian Securities Exchange (ASX)
The conditional terms are in line with the suggested mining center constructed within a decommissioned coal plant the Redbank power station in Hunter Valley, New South Wales. The AUD 190 million deal on the successful acquisition of the power station is unpredictable.