According to a press release published on Europa Press on August 15, 2018, Georgia will be holding the World Digital Mining Summit (WDMS) from September 21st to September 23rd, 2018. This summit will be co-organized by Bitmain, the leading company in digital mining, and BitKan, a cryptocurrency data and blockchain community service provider.
The press release states that the summit will bring together the elite of digital mining along with at least 1,000 participants related to cryptocurrency mining, specialized in manufacturing hardware for mining, senior cryptocurrency miners and cloud miners.
Among the featured speakers are:
Johan Wu – Bitmain co-founder

Roger Ver – Bitcoin.com CEO

Yu Fang – BitKan CEO

Lingchao Xu – AntPool Project Manager

Marco Streng – Genesis Mining CEO and Co-Founder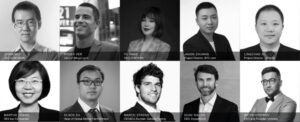 The summit will have major personalities in the crypto community making presentations and debates, while also exchanging ideas with the ultimate goal of providing a wider knowledge base to those present at the summit. Presenters will share their team's innovations, solutions and new perspectives of the cryptocurrency mining market. This industry is going through a rapid transition, which has caused a rapid evolution of hardware for digital mining, regulations associated with the activity and startups that have emerged with digital mining as a business model; with some of those companies even being financed through Initial Coin Offering (ICO), such as Hydrominer. Additionally, it will be interesting to know the analysis of the sector's high electricity consumption and green mining proposals, a topic that has given many talks to the digital mining community.
In this manner, Bitmain together with BitKan take the initiative to strengthen relationships with several experts, professionals and enthusiasts of the cryptocurrency mining industry in order to explore the next challenges, opportunities and respond to the following advances in global development of said industry, which has been growing gradually in several countries of the world such as Russia and Canada.