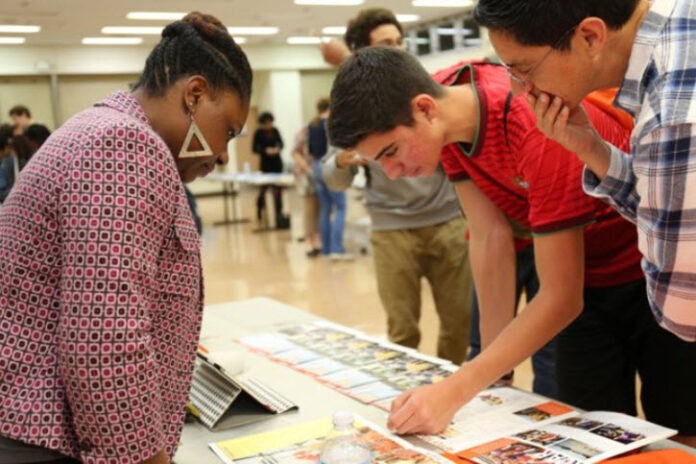 A recent survey uncovered that a growing number of US students are more than interested in taking up a course in crypto and blockchain technology and students are almost twice as likely to be crypto owners than average US citizens.
Students' interest in cryptos growing
The US-based crypto exchange, Coinbase, recently conducted a nation-wide survey in an attempt to determine how likely US students are to get involved with cryptocurrencies. The results have been nothing short of surprising, saying that up to 18% of the survey participants already own cryptos. Additionally, an entire quarter of the participants expressed a desire to learn more about cryptos and blockchain technology through a course.
The survey questioned around 675 individuals and was carried out by Coinbase and Qriously. Obviously, the increase in interest will require new crypto courses, and the New York University Stern School of Business' finance department chair, David Yermack, strongly agrees. He believes that more of such courses will certainly benefit students.
He has noticed a significant increase in attendance to his blockchain course over the last four years, growing up to six-fold during this time. He believes that the reason for this is that a lot of financial data is heading towards organizations that are basing their businesses on the blockchain technology. As such, students are massively developing new interests for these technologies, and studying them in depth will greatly benefit them.
Demand for crypto and blockchain courses grows as well
The survey discovered that crypto and blockchain courses have already found their place in the biggest universities around the world. Up to 42% of the top 50 universities in the United States alone are offering at least one such course. Additional 22% of them have multiple such classes.
Furthermore, the survey uncovered that the interest in such courses is growing. For example, up to 47% of social science major students have developed an interest in cryptocurrencies, and have expressed a desire to learn more about them. Engineering and computer science majors have also seen an increase in interest, with 34% of students wishing to educate themselves on these technologies.
The reason for the survey came after Balaji Srinivasan, Coinbase's CTO, mentioned that around 8% of US citizens own digital assets and that less than 1% of people around the world are interested in cryptos. These estimates sparked an interest in determining if the situation is true as he portrays it. Srinivasan also stated that around 63% of adults around the world are smartphone owners.