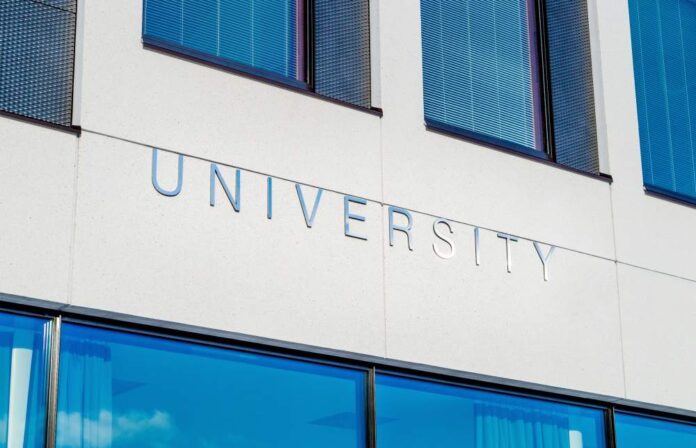 Coinbase, the cryptocurrency exchange company based in the United States (US), in partnership with Qriously has carried out a study in the world's top universities to ask students and professors directly about their thoughts on crypto and blockchain.
The report reveals a growing interest of students and professors in cryptos and blockchain technology, against a background of growth in related courses in this area offered by the top universities in the world. The report includes surveys, interviews with students and teachers, and reviews of the courses offered by the Universities.
Crypto and blockchain in the top universities
About universities:
The world's top 50 universities were analyzed. 32 inside the US and 18 outside the US

70% offer at least one crypto-related class

42% percent now offer at least one course on crypto or blockchain

22% percent offer more than one course on crypto or blockchain

Of 18 international universities (outside the US), 5 (27%) offer at least one class on blockchain or cryptocurrency and 2 (11%) offer more than one
About courses:
The analysis found 172 classes listed by the top 50 universities

The cryptocurrency and blockchain classes are related to 81% math & science, 15% business & finance, and 4% social and science

Cornell offers 28 courses, the highest number of classes when including cryptography, cryptocurrency, or blockchain
About students:
Ages 16 and older

The general population survey included 6,011 respondents

The research surveyed 675 US students

9% said that they have taken a cryptocurrency course

26% said that they want to take a cryptocurrency course

18% own cryptocurrency

17% of computer science and engineering majors have already taken a course that focuses on cryptocurrency and blockchain and 34% are willing to

47% of social science majors were interested in learning about cryptocurrency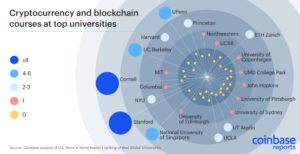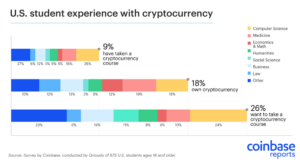 For their part, the professors of these universities revealed that they started offering these courses because of their interest in Bitcoin and the rapidly growing focus on cryptocurrencies. To test the field, professors began small discussion forums and now have developed this further into courses which are highly demanded. In some universities the courses have been so popular that they exceed the capacity, leaving more students out of the course than admitted.
David Yermack, the finance department chair at New York University Stern School of Business, said that he started a blockchain course in 2014 with 35 students signing up and by spring 2018 the number of enrolled students climbed to 230, forcing to move the class to their largest auditorium.
"The analysis found that 42 percent of the top 50 universities offer at least one class on blockchain or cryptocurrency, and 22 percent offer more than one. Expanding the results to include longstanding foundational classes on cryptography, 70 percent of universities offer at least one crypto-related class."

Coinbase reports
Education as a form of adoption
The report reveals favorable comments for the 'distributed ledger' technology in which it points to a decentralized financial system. Increasing numbers of students are excited to acquire knowledge on these issues motivated by the 'hot job market' for graduates with training in the field. At the same time, universities are forming research centers with the aim of continuing to add studies related to blockchain and cryptocurrencies.
The various comments from professors reveal that blockchain technology could lead to fundamental breakthroughs in many areas and that it could also have a profound impact on industry. Additionally, they are sure that students won't lose their time on these courses because blockchain technology is here to stay.