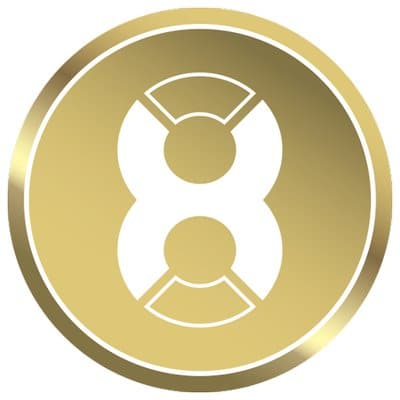 Buying and selling assets, liquidity, or any other financial product is an inherently complicated business. It requires economic trading saavy, nerves of steel, good forecasting, and sharp intuition. Buying or selling at the right time (and at the right price) can make all the difference between profit and catastrophic loss.
And that's for small business. What if you handle a big investment portfolio, with hundreds, perhaps thousands of investment opportunities? The risk factor multiplies tenfold. Continuous currency fluctuations add to the fire, turning the whole affair into a potential minefield.
x8 offers an Automatic Reserve Management (ARM) system, which uses established protocols, the mathematical context of portfolio risk management, and financial principles to balance assets between fiat currencies, cryptocurrencies, and gold coins.
ARM's main goal is to buy low and sell high, securely, using the Ethereum blockchain.
This piece is a full disclosure, a statement of facts without any intention of advice or endorsement about the x8 value offer.
https://www.youtube.com/watch?v=HFquikLCZjY
ARM & ioNectar: Managing risk through AI algorithms
There has been a lot of talk about AI in recent times, and it has not always been good. AI sports as many supporters as detractors, it seems.
AI routines and algorithms are slowly finding their way into a variety of life and business disciplines, aiming to aid and simplify the task at hand.
x8's ARM system is essentially a set of AI algorithms that identify when the best time to buy or sell assets, a decision based around a number of criteria and parameters. ARM's routines evaluate the price of a given asset and factor in the cost of the transaction, market volatility, and overall competitiveness of the opportunity, before recommending a course of action.
ARM was developed by ioNectar, a professional portfolio risk management platform that enables the precise allocation of capital to a given risk, with the goal of maintaining the best marginal ratio between risk and reward. The actual capital amount will depend on how competitive an opportunity is at each available currency market price.
https://twitter.com/x8currency/status/928369959192989696
x8 in perspective: The team
Even AI has a human face, and in this section, we will introduce the human factor that drives x8's decision-making.
The company's White Paper presents a core team of eleven people, plus an Advisory Board of six.
Both sets are presented well, each with a photograph that contains a short bio, and links to email and LinkedIn profile.
All the professional disciplines associated with a risk management platform are represented across the team, from Infrastructure, IT, etc., to Communications, Legal, Regulatory, and Business Development.
Overall, the combined expertise of the team inspires enough confidence to boost its value proposition.
There is no mention of expanding the team at the time of writing, though this may change.
White Paper
White Papers are integral components of the financial landscape. Anyone interested on the product, service, or whichever offering will be looking for one to become informed of what the proposition is all about.
x8's https://x8currency.com/wp-content/uploads/X8-and-ARM-Technology-whitepaper.pdfWhite Paper is on the short side, clocking up at just 12 pages. That's not a shortfall in itself, as more pages doesn't necessarily means better or more comprehensive information. This is just a statement of a fact.
The White Paper is also rather drab and monotonous, only sparsely broken up by a short number of monochrome pictures that cannot be viewed very well.
Overall, the paper is well written, with no major grammatical issues. Nevertheless, it could do with graphical finesse to improve its look and feel.
Website Quality & Layout
In today's world, the first place a customer will go to see if they are interested in any given proposition is the website.
A professionally constructed website containing demos of the product, and the different ways in which it can be acquired, etc. is not only an expectation, but also a requirement for the business is to grow.
x8's website features a valid encryption certificate, as one would expect. In other words, it is secure. This may seem like stating the obvious, but there are other sites of the same nature out there that are not secure.
x8's site is well laid out, but uses an oddly looking tan color scheme that gives the site a somewhat drab an unispiring look.
The site features a link to an X-feed section that contains news articles and other media related to financial entities, cryptocurrencies, etc.
Overall, the site fulfills its intended goal of acting as gateway to X8's offering, with a slightly strange choice of colors.
Social Media & Digital Footprint
Social Media platforms are avenues for publicity and potential new revenue streams for any organization. Customers seek it and associate success with a strong presence online.
Here's a breakdown of x8's current media footprint, and its following, at the time of writing (November 2017).
LinkedIn – 11 followers – very poor
Twitter – 904 followers – fair
Facebook – 1,847 – Good
Medium – 85 followers – poor
All told, x8's Social Media presence is hit & miss. It has a somewhat solid base on Facebook and Twitter, but sorely lacking in other platforms. Purely from this standpoint, x8 can make a lot of progress.
Conclusion
x8 is not an ICO. The company offers a solid and secure platform for investors to manage their asset portfolio on the Ethereum blockchain. This is a novel and sound concept, made even more relevant by the inclusion of AI routines to carry out the hard work and provide a recommended course of action, based on a set of parameters.
Once the company gains a stronger foothold on Social Media, it may achieve wider recognition and attract more business.
Consult x8's White Paper for more information.