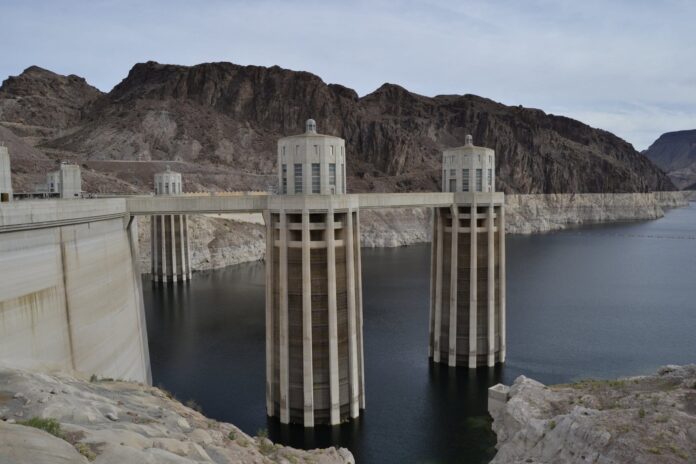 The rumor mill in China is hard at work, this time fueling fears that the Chinese government is extending its ban from ICOs and cryptocurrency trading exchanges to go after the source itself: crypto miners.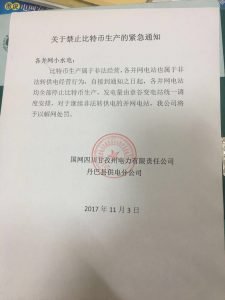 Photo source: Caijing
According to Beijing-based Caijing magazine, a national supplier of electricity in southwest China, Sichuan Electric Power Company, has issued cessation orders that prohibit energy supply to all customers found to be involved in Bitcoin mining. The notice, whose authenticity is being questioned, states simply that it is illegal to supply electricity for Bitcoin mining operations and that hydropower stations found to be breaking this order will be subject to punishment.
Rival business media outlet Caixin confirmed the notice, but dismissed it as an internal memo with inaccurate phrasings. Local authorities told them that the notice was issued by an administrative branch, and did not represent a state decision.
Sichuan is the heartland of China's crypto mining due to its expansive terrain, marked by numerous fast flowing rivers and reservoirs that connect the region to cheap electricity provided through its many hydro power stations. These often record surplus amounts at peak generation, which Bitcoin miners have been taking advantage of.
Nevertheless, the contents of the notice have fuelled even more speculation regarding the highly-secretive industry of crypto mining, which has been long rumoured to secure access to cheap hydro power through political and business connections. The notice, if true, could mean an end to mining farms being able to make direct deals with hydro plants.
However, larger corporate miners won't be bothered by this latest turn of events, as some like Bitmain have already brokered public deals that will secure them electricity at competitive rates.
Chinese-based cryptocurrency miners, many of whom operate large-scale industrial mining farms that consume incredible amounts of energy, together contribute about 80% of the global hash power that secures the Bitcoin network. Many of these set ups have hidden locations, wary of the vague legalities of mining cryptocurrency in China.