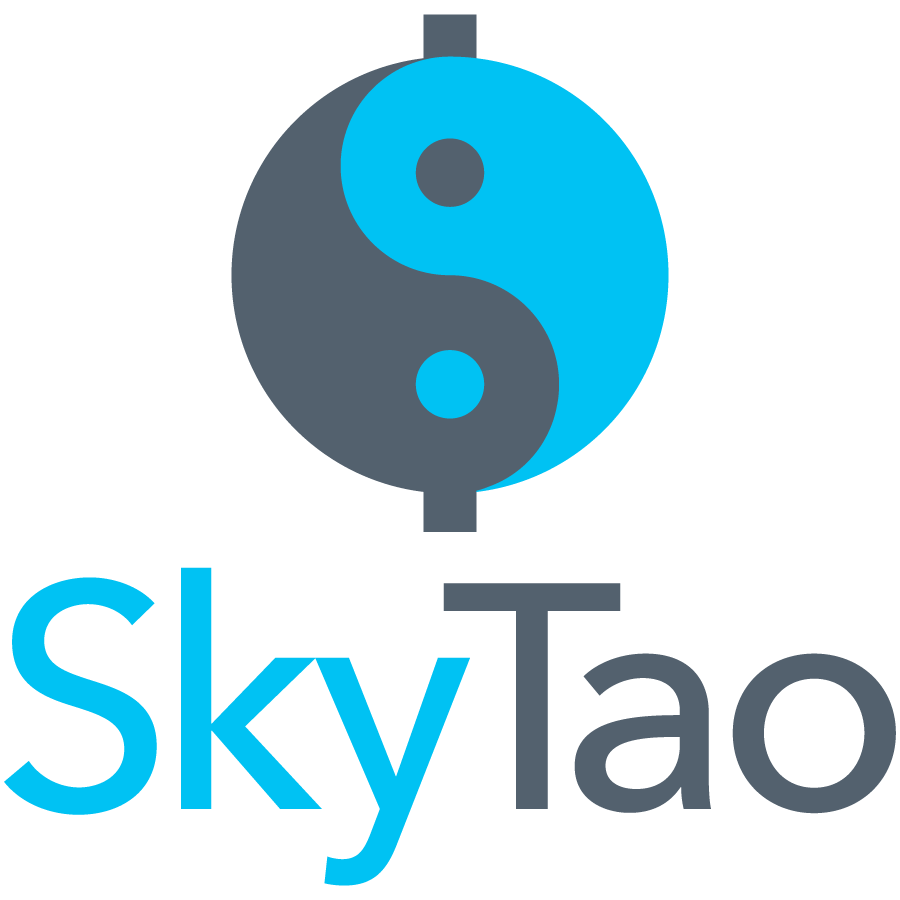 For SkyTao Information is power; Knowledge is power. SkyTao is a project that aims to be the decentralized repository and network for the shared human knowledge base. This platform wants to provide a marketplace for encrypted knowledge that's shared, and to offer knowledge without compromising privacy. The project is an innovative idea built on blockchain technology to provide a secure and easy way to share and save information and keep track of who has access to the encrypted information, where users and experts will fully control the exchange and availability of information and knowledge shared.
The main idea is that consultants from any field can securely and conveniently share information and advise clients anywhere in the world. Clients can search and find experts and professionals able and willing to help them to solve pressing questions and concerns. This platform wants to make it possible, using the SkyTao token and blockchain, to connect parties anonymously when is requested.
The platform is also designed for learning. Teachers and students can learn more effectively with a large and available pool of specialized information and a connected network of schools. This would enable an active sharing of best practices and would encourage gifted and highly intelligent students to go beyond the standard information provided in the classroom, to access a huge repository of information from leading experts and professionals in various fields.
Main features
Aims to be like Wikipedia, but with blockchain technology.

SkyTao will create a knowledge movement based on professional and verifiable information committed to the blockchain for future reference and sharing.

Using the SkyTao token, users can access, upload, share, and vote on all information




presented by real experts.

Sensitive issues could be better handled in a confidential manner; SkyTao token holders can choose to interact without displaying or sharing any personal information.

The information may be accessible with the Skytao token or for free.
Novelties
People can seek the help they need without having to provide personal information.

Guarantees the 'Trusted Sources' and avoids 'Fake News'.

For students, learners, and regular people, Skytao seeks to provide a Question and Answer database backed up by real and quality information supplied by experts and professionals.

For teachers, Skytao extends learning outside of the classroom or the assigned books, and will help students to discover and explore new information in an innovative way.

Students and knowledge-seekers vote and grade each expert on the knowledge they bring into their specialized field.

There will be an arbitration system to govern disputes between experts and clients through a fair process.
Drawback
The website does not have HTTPS verification.

The ICO is very new and constant changes are still being made on the website.

By posing as a competitor of Google's search engine, SkyTao will have a long way to go facing the most powerful dot-com company.

Also, it will be a competitor of Wikipedia, which often offers relevant information, verified and from well-quoted sources, is free and works with donations.

Although they raise anonymity for those who will use this platform, the consultations on the internet can also be done with a certain level of anonymity (pseudonyms).
Social media presence
Because they are very new, they don't have a big social media presence, just a
Telegram chat with 5 members.

https://twitter.com/skytaotian/status/958043802958225409
Competitors
Gilgamesh:

platform where users can gain and transfer knowledge in a protected environment that encourages widespread learning and education, and incentivizes the human race to become more thoughtful and information-centric.

Knowledge:

is a blockchain-powered knowledge-sharing platform that enables consumers and experts to prove their knowledge in many areas of expertise, and earn tokens, which can be redeemed for real-life rewards.

Opporty:

a platform that provides opportunities to build a professional reputation through knowledge-sharing that enriches the user community.
Token information
Token = SkyTao.

Acronym = N/A.

Max. Number of tokens = 3,000,000,000.

Currencies accepted = Ethereum (ETH).
Token distribution
Founder, Team and Advisors = 25%.

Referral programs and Bounty programs = 5%.

PE / Pre-ICO / ICO = 50%.

Future Stakeholders and the Reserved Tokens = 20%.
ICO pre-sale
Started = January 2018.

Close = March 2018.

Token price = 30,000 SkyTao / ETH.

Max. offering = 5% of total SkyTao token.
Pre-ICO
Starts = April 2018.

Closes = May 2018.

Token price = 16,000 SkyTao / ETH.

Max. offering = 10% of total SkyTao token.
ICO
Starts = June 30th 2018.

Token price = 10,000 SkyTao / ETH.

Max. offering = 35% of total SkyTao token.
The team
Tian Xia (Founder and CEO):

he worked in Bank of America Merrill Lynch (New York Headquarters) for more than 10 years, and cryptocurrency investor since 2015 and manages a private crypto-fund. He has all the three essential skills for Blockchain: Math, IT and Finance; those valuable backgrounds give him a huge

advantage for his Blockchain projects.
"Students and teachers can learn more effectively with a large and available pool of information and a network of schools connected".
Tian Xia
SkyTao Founder and CEO
Ye Tian (CTO):

he worked in JP Morgan for 5 years. His job is to build statistical models for a securitized product using data science techniques.

Simon Cocking (Advisor):

Senior Editor at Irish Tech News and Editor in Chief at CryptoCoin.News. He is the top-ranked member of the

People of Blockchain

. He is also a business mentor and advisor, working with 35+ successful ICOs to date. He also was named one of the top 10 world's most influential FinTech voices on Twitter in 2017.
Additional information
Conclusions
SkyTao seeks to build a platform that meets the best quality of information and is updated by qualified experts in the field, which avoids content which is low quality or fake. The information will be valued by the user, and the experts can receive payments in SkyTao Token or they can share their knowledge for free. The project has just started, but they are definitely starting off on the right foot given their innovative idea and the solution they bring to the table, plus they have a great team of experts that have both the experience and the knowledge to help bring this project to live.