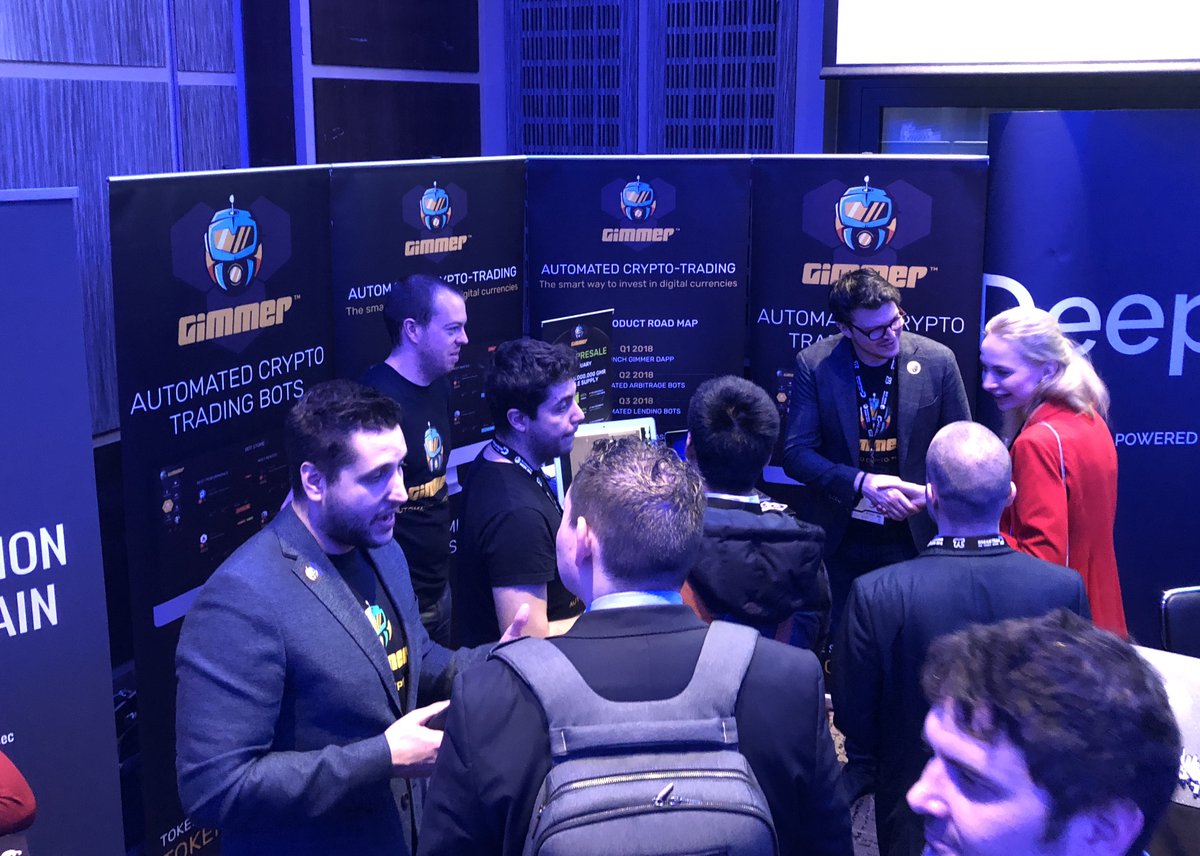 Philipe Comini, CEO of Gimmer, gave a talk at the prestigious London Blockchain Week on January 22nd. He opened this talk by outlining the problem facing the thousands of would-be crypto traders.
"It's a very seductive marketplace." he said. "Unlike traditional FX or stock markets, cryptocurrency trading can be done in small volumes and without expensive equipment. On the face of it, it looks like a great opportunity."

Comini covered some of the more important statistics. There are more than 1,000 coins to choose from, with a combined market cap hovering around the $570 billion. Over the past five years the value of market has increased by more than 5,000%, making it very attractive.
"However, as appealing as cryptotrading is, there are many impediments to being successful – but even to getting on board." he says. "The 24-hour nature of the trading is very different from traditional markets which open and close in different time zones across the world. We are not bound by the Tokyo, London, and New York exchanges anymore. And weekends do not exist in the cryptoworld.
"In fact, another problem is the rising number of active exchanges, currently 174, across the world, with not all coins are listed on each exchange. This makes it hard to find the best price whether buying or selling." he says.
Enter the Gimmer bots
"We have created a social automated cryptocurrency trading platform," he explains, "using highly-developed AI algorithms based on data science and machine learning, we have created a platform that can solve those human problems, including removing the emotion from trading."
The social aspect comes from a community platform. It is available to experienced and novice traders. The Gimmer platform will offer a bot store with users able to view trading strategies with a view to leasing a bot for their own trading.
The Bot Store will contain Gimmer bots but experienced traders will also have the option to create their own bot, based on their successes, and lease it to others in the community.
"We have built in many features such as the ability to trade multiple coins." says Comini. "Other features include margin trading, and the ability to set up indicators and safeties. Our community can also run backtests and try out different trading strategies before they turn on the bot and start earning money."
Always-on trading
In the last month, more than 15,000 downloads of the Gimmer demo app were achieved.
The Token Sale will begin on February 1st with a minimum funding goal of 4,800 ETH and maximum of 35,000 ETH .
"Basically we have created a platform which will appeal to novice and experienced trader alike." says Comini. "If you want to trade but lack time, programming skills or trading know-how, then this is the solution for you.
"Literally, you can earn cryptos while you sleep." he says. "And since we are building a decentralized bot, that means your cryptos are much more secure. It will all guarantee sweet dreams."