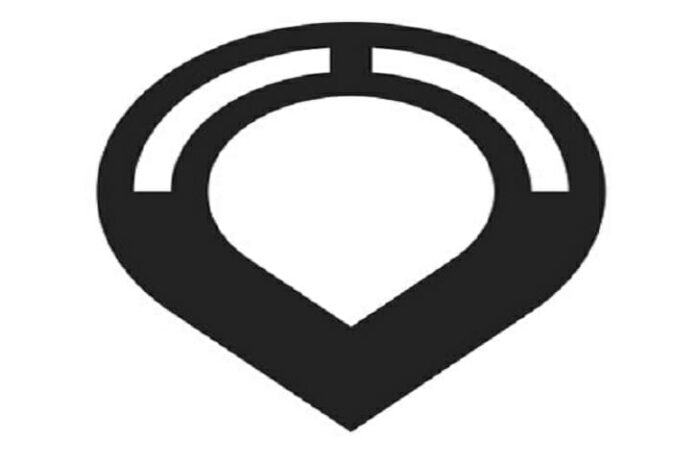 Transportation across urban spaces poses many challenges. From the sheer size of the big city, to its intricate layout, pollution levels, and seemingly endemic traffic jams. In the bigger metropolises, commuters think twice about getting into their cars in the morning, choosing an alternative method of transportation if they can.
Yet, there is a huge section of society that needs and relies on their vehicle to make a living. Big players like Uber and Hailo have upset the established taxi consortiums by providing an alternative. Getting a driver to take you from A to B is as easy as whipping out your smartphone and opening an app.
A number of blockchain-based start-ups are now starting to appear, hoping to claw a slice of a transportation pie, estimated to be worth somewhere in the region of $200bn a year.
RedCab is a new ICO that aims to provide a number of transport services via a decentralized platform.
RedCab: Supporting a community of drivers through the blockchain
RedCab launched the beta version of its mobile app in 2017, trialed in a small locality near the Red Sea.
The team saw potential in the idea and decided to launch a token sale to fund the next stage of the project.
https://twitter.com/dmoroz0v/status/1006801028216508416
RedCap's business model centers around building a community of drivers that are rewarded for taking people where they want to go.
The driver takes 100% of the fare, so RedCab's monetization channel comes through Geo Ads. Local businesses place ads on the app, promoting their services.
RedCab will offer driver services such as:
Car-pooling
Car-hailing
Hotel & airport transport
Delivery service
Consult the whitepaper for full details.
RedCab in figures & quick facts
#Presale started with 15% #BONUS ending soon 📈. We're officially live 💰https://t.co/ipPDnB4TZF#RedCab #RedCab_llc #ICO #blockchain pic.twitter.com/21tVMpcF5L

— RedCab (@RedCab_LLC) May 31, 2018
Token name – REDC
Total number of tokens issued – 100,000,000
Token price (pre-ICO) – 1 ETH = 2,682 REDC
Token price (during ICO) – 1 ETH = 2,333 REDC
Pre-sale start date – June 1st, 2018
Pre-sale end date – June 21st, 2018
ICO start date – June 22nd, 2018
ICO end date – August 15th, 2018
Hard cap – 24,529 ETH
Notes
Users must have an ERC20-compatible wallet to purchase tokens
There will be no more tokens created after the end of the ICO.
The Redcab token
The Redcab token (REDC) is based on the Ethereum ERC-20 standard. According to the whitepaper, Token buyers will be purchasing REDC tokens to be used within the RedCab Mobile App for obtaining the services.
Once created, the REDC tokens will be distributed as follows:
Private sale – 7%
Pre-sale – 15%
Crowdsale – 40%
Reserve – 25%
Team & Founders – 9%
Advisors – 3%
Bounty – 1%
Learn more about the RedCab team here.
Social media presence and digital footprint: June 2018
Twitter – 14,000 followers
Facebook – 2,300 followers
Telegram – 19,000 followers
LinkedIn – 262 followers
Competition
Because #RedCab's Proof of Driving motivates drivers to drive with RedCab🚗, we solved the problem of available drivers supply ⚖️, and that's why we're not ⚡️surging our prices.
Read more about it 👉 https://t.co/CFSCom00lw#RedCab_LLC #ICO #Blockchain pic.twitter.com/n8n6DnJFXk

— RedCab (@RedCab_LLC) June 9, 2018
RedCab's offering goes in direct competition to established players in the transportation industry, such as Uber and Hailo.
Within the blockchain environment itself, there are other ICOs that also offer decentralized transportation solutions. IMMLA, Tracoin, DAV, and others.
Still, RedCab's proposition may succeed if they are able to gain a foothold across their home territories and further afield.
Additional Information
🚦What is RedCab?🚗https://t.co/puT4UyxSnv#RedCab #RedCab_llc #ICO #blockchain

— RedCab (@RedCab_LLC) June 3, 2018
See RedCab review on ICOBench.
Consult the RedCab Whitepaper for more information about the platform, additional
features and services, etc.
Conclusion
Land-based transportation is a complex and relevant issue in today's world. A lot of companies, big and small, are trying to make a name for themselves and become the de facto choice.
On the negative side, RedCab's whitepaper is oddly written, featuring strange grammar and unusual wording. A proofreader would have eliminated these issues.
RedCab's own proposition comes at a time of both evolution and revolution in the market. Whether or not it is able to take advantage of blockchain technology to outsmart the rest remains to be seen.
🚦Make sure to check #Redcab 🚗 roadmap. 🛣️https://t.co/ipPDnB4TZF
"A goal is a dream with a deadline." – Napoleon Hill #RedCab_llc #Redcab #ICO #Blockchain #roadmap pic.twitter.com/cQZjdqIjX1

— RedCab (@RedCab_LLC) June 2, 2018
The website states that RedCab plans to expand into Latin America and Asia-Pacific in the future, so we'll follow its progress in due course.