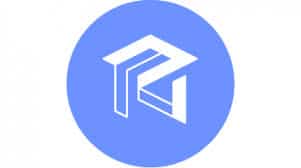 Real estate moves an immense amount of money every year. In 2016 alone the industry was worth about $491 billion; a large pool for dedicated agents and their sales people.
Right now, the many elements of the real estate ecosystem make it a somewhat static and restrictive process, not to mention costly for the seller.

Realista is a brand new ICO that offers a decentralized, blockchain-based platform to enable sellers, buyers, and agents to connect and trade real estate.
Realista: real estate trading made easy through the blockchain
According to Realista's marketing blurb, the ICO is "the first real estate platform designed and developed to enable ease of use and seamless access to real estate on a global scale. Sellers can showcase their properties for free, agents can upload property anywhere, anytime, and buyers and renters can access hundreds of local and international listings."
The Realista platform will likely enable a faster and cheaper turnaround when trading real estate.
KYC checks
Guys we are excited to announce that Register for Presale has now opened!
Just go on https://t.co/Ed9kKnN59T and register by filling the KYC form ? pic.twitter.com/wrIazu6Kf2

— Realista (@RealistaToken) January 18, 2018
The sheer worth of real estate tends to attract large-scale fraud. Realista will introduce Know-Your-Customer checks to minimize the potential for fraudulent activity.
Realista in figures & quick facts
Want to get more Realista Tokens? Refer your friends to Realista's Token Sale and earn 2.5% Bonus RET ?

Details here: https://t.co/Xx5BPT5jVY

Got more questions? Talk to us on Telegram: https://t.co/9zib4NXo4x pic.twitter.com/6dsCoIDfcQ

— Realista (@RealistaToken) February 8, 2018
Token name – RET
Total number of tokens supplied – 1,000,000,000
Pre-sale start & end date – February 2018 (will run for a maximum of three days)
Pre-sale hard cap -1,500,000 USD
ICO start & end date – February 2018
Tokens available during pre-sale and ICO – 500,000,000 – 605,000,000
Hard cap – 13,500,000 USD
Accepted form of payment – Ethereum
It is worth mentioning that only Ethereum that has been sent from a wallet will be accepted. If Ethereum is sent from an exchange, it will probably be lost, according
to Realista.
Wondering how to participate in Realista's Token Sale?
The following infographic explains how to participate once the Presale and Crowdsale start ?
Got more questions? Talk to us on Telegram: https://t.co/9zib4NFMFX pic.twitter.com/ryFgxpHwJq

— Realista (@RealistaToken) February 5, 2018
The website restricts investors from USA, Singapore, and Mainland China from participating in the Token Sale.
Bonus structure:
Pre-sale: 30% Bonus
1st day crowdsale: 20% Bonus
2nd-7th day crowdsale: 10% Bonus
8th-14th day crowdsale: 5%
The Realista token
Join Realista's Bounty Program and earn FREE RET ?
Details here: https://t.co/jAUxblrkn4

Have any questions about Realista or the Bounty Program?
Talk to us on Telegram: https://t.co/oe0dg87xnf pic.twitter.com/pZfuB28AIr

— Realista (@RealistaToken) January 23, 2018
The Realista token (RET), which is based on the ERC-20 standard, will "incentivize property content creation and solving the 'slow start' problem: convincing the client side (buyers, renters and property sellers) and the agent side to use the platform."
The RET token will become the only means to pay for service fees on the platform.
Once created, it will be distributed as follows:
Pre-sale & ICO – 62%
Reserves – 22%
Platform – 10%
Team – 4.5%
Bounty – 1.5%
The team
Realista has had an incredible week since we launched our website and opened up the Presale registration!
Here's a word from our Co-founder, Duncan McIntyre, on upcoming milestones and exciting releases:

Join our Telegram: https://t.co/9zib4NFMFXhttps://t.co/LCJKGQOC6x

— Realista (@RealistaToken) January 30, 2018
Realista's website lists a core team of six people, plus Appster as the platform developer.
It is a lean but seemingly capable team. All members feature a link to their LinkedIn profile.
Competition
There is a huge presence of ICOs dedicated to real estate out there, with no less than 50 listed on ICOBench alone, so Realista may struggle to gain a foothold in this crowded marketplace.
With so much on offer out there, and probably more coming on to the blockchain scene in the near future, it's hard to see how any more real estate-oriented ICOs can hope to succeed.
Social media presence and digital footprint
Here are the social media numbers for Realista at the time of writing (early March 2018).
Twitter – 390 followers
Facebook – 14,120 followers
LinkedIn – 70 followers
Telegram – 1,821 followers
Instagram – 10k followers
It is worth pointing out that Realista does have a significant social reach on Facebook and Instagram, though it sorely lacks the same in business platforms like Twitter and LinkedIn. Realista should focus on expanding its reach here.
Additional information
White paper
Consult Realista's white paper for more information about the platform, additional
features and services, etc.
Conclusion
The real estate money pie is big, sure enough. The business moves billions of dollars every year. While there may be periodic fluctuations due to financial conditions worldwide, the market itself will always remain as properties will always be bought, sold, or rented.
But the money pie does become smaller with every new ICO that takes a slice out of it.
We'll revisit Realista's progress in due course.