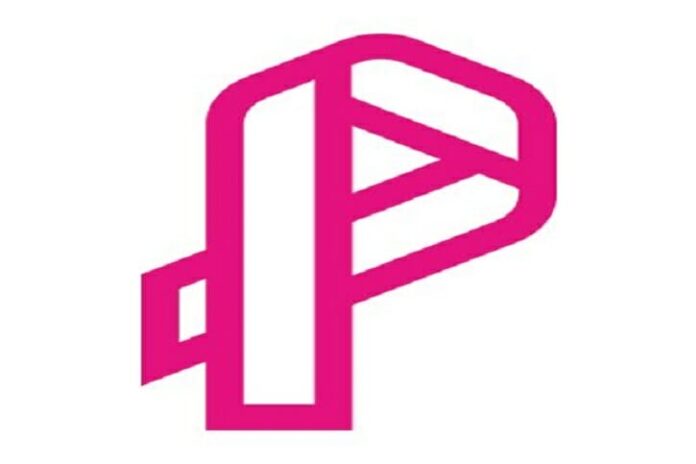 Pitching your professional services to someone who can make a difference to your career can be a difficult process, particularly across emerging markets.
You may not know the right contacts or have access to the right networks, for example. This may preclude you from showcasing your professional worth, and your career may suffer because of it.
The advent of blockchain technology has enabled the creation of new platforms through which professionals and decision-makers can get in touch with each other to create a mutually beneficial professional relationship.
Profede offers such services. The company is planning to launch an ICO in the coming weeks to fund a collaborative platform for professionals.
https://youtu.be/SoOci0ccEP4
Profede: fostering meaningful professional connections through the blockchain
Today's job market is very much biased in favor of the recruiter. The job-seeker is forced to go through innumerable hoops to even be considered for an interview in the first place. The process is protracted and inefficient.
Introducing Profede: #Empowering #Professionals #Globally.

Read more; https://t.co/CzLKtPyFiX #Profede #ProfessionalServices #Freelance #Influencers #JobSeekers #Recruitment #B2B pic.twitter.com/BKWYDCbndp

— Profede (@ProfedeOfficial) June 25, 2018
Furthermore, the intermediaries (job sites, agents, home-based recruiters, etc.) take a large cut of the available money, leaving very little to the actual professional attempting to promote his or her services.
Profede's platform makes full use of the decentralized nature of the blockchain to remove these intermediaries from the equation, which means a lot of the money involved is freed up for the professionals.
The platform enables the connection of professionals and businesses through the Profede Professional Protocol, so both can form relationships that benefit both parties.
Profede Professional Protocol: how it works
Profede Protocol Rewards Data Creators for Sharing Data

Read here: https://t.co/lHVZA3VVSy#Profede #Rewarding #User #Data pic.twitter.com/28DRYXfA6t

— Profede (@ProfedeOfficial) June 19, 2018
Profede's platform hinges on its Professional Protocol.
According to the marketing blurb, the protocol "allows the professional to control their personal data and get paid each time businesses access it to offer them a uniquely targeted job offer."
The end user will access the platform through an app on their smartphone, greatly
simplifying the process of showcasing talent.
Profede in figures & quick facts
****1 hour left****

25% Bonus — 12 Hours Only!

Read more here: https://t.co/bONHvdWWRA pic.twitter.com/skRb6UTarB

— Profede (@ProfedeOfficial) June 14, 2018
Token name – PATO
Total tokens issued – 6bn
Total tokens available during ICO – 3bn
Token price – 1 PATO = $0.01
ICO Start Date – September 1st, 2018
Soft cap – $1.5m
Hard cap – $20m
Notes
Any unsold tokens will be transferred to a 'long-term bucket' after the end of the ICO.
The Profede token
Sign up on the #Safe, #Secure and #Easy https://t.co/EsmRK63S6h and #Invest in #ETH, #BTC or Wire Transfer. #Profede will be:

✔️Listed on 5 huge exchanges.
✔️launched to 13 Million users and 100,000 businesses [email protected]
✔️Used by 5 worldwide recruitment companies. pic.twitter.com/cSI1NmFebm

— Profede (@ProfedeOfficial) June 12, 2018
The Profede token (PATO) will be based on the ERC-20 standard.
Once created, the tokens will be distributed as follows:
Pre-sale and ICO – 50%
Long-term budget – 40%
Team and advisors – 10%
Bonus program
Profede offers a Bonus program. Consult the website for more details.
The @ProfedeOfficial Investment Window is now live until 30th June 23:55 UTC. For more information, visit: https://t.co/I1ITbOWOPW #Profede #InvestmentWindow #Bonus #June pic.twitter.com/x3OKnES6KL

— Profede (@ProfedeOfficial) June 1, 2018
The team
Netta Virtanen, CCO of Profede discusses; The Profede Referral Program#Profede #Referral #Program pic.twitter.com/FMhXUbVmbt

— Profede (@ProfedeOfficial) May 13, 2018
Learn more about Profede's team here.
Social media presence and digital footprint
We're on track… 13m users and 100,000 businesses will use Profede from day 1 and we have:

Signed first agreement with @beBee ✔️
Signed Exchanges ✔️
Signed with worldwide recruiters that want to use our token ✔️
Prototype/Alpha version ✔️#Profede #ICO #Token #PATO pic.twitter.com/1rCMtIgoHG

— Profede (@ProfedeOfficial) June 13, 2018
At time of press:
Twitter – 37.6k followers
Facebook – 19.5k followers
LinkedIn – 143 followers
Telegram – 43k followers
Competition
Profede's value proposition falls somewhere between recruitment medium and social
media platform. It offers both recruitment and 'social selling', which is a modernization of the age-old bartering system.
There may be another ICO or two offering similar services (Ulteriorjobs springs to
mind), but this particular market remains rather unexplored. From this standpoint,
Profede has plenty of ground to gain.
Read Profede review on ICOBench.
Consult Profede's Whitepaper for more information about the platform, additional
features and services, etc.
Conclusion
5 Reasons Blockchain-based Profede is Unique: https://t.co/wDxY4bapS8

The #Blockchain based #Profede #Protocol, #Rewarding #Users and #Investors. pic.twitter.com/SlXVUXVwg7

— Profede (@ProfedeOfficial) May 7, 2018
Recruitment as we currently know it is certainly a broken system, very much geared to the advantage of recruitment platforms and to the detriment of the professional.
Profede offers a neat solution to this issue, allowing for the monetization of data in the process through a very solid proposition backed by a significant presence on social media, which is a must for the idea put forward here. So far, all positive signs.
We'll follow Profede's progress in due course.