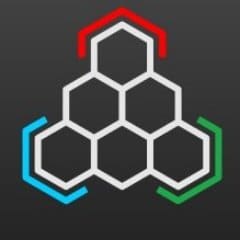 Levelnet, an information security application, is preparing to hold an initial coin offering (ICO) in January 2018.
The ICO is being held to raise funds for the development of the peer to peer (p2p) cyber security platform.
This piece is an analysis of the facts available about the Levelnet ICO sale. It should not be read as offering any advice or a recommendation. ICOs may have quickly become a favourite tool to obtain funding for new projects but the ICO can be very high-risk for token purchasers. ICOs currently have an unclear legal and financial status in many jurisdictions.
Additionally, token buyers may find that their purchase does not offer them any security or equity in the start-up or project because the ICO is more like a crowdfunding initiative than a traditional IPO. As such, any investor who plans to buy tokens during any ICO needs to obtain all relevant independent advice and carry out their own appropriate due diligence.
https://www.youtube.com/watch?v=5uC6wBAKrIE
Project overview
According to the white paper, the Levelnet application "integrates virtually all existing anti-virus technologies into one simple, user-friendly application." This networked approach means that Levelnet users share threat information from their already installed anti-virus and security systems. This process would take place in real-time across the globe and protect all users within the network including those devices without anti-virus.
The aim appears to be to create a fast, efficient and low-cost cybersecurity platform. As outlined in the white paper, Levelnet would initially be free to use. However, it would then generate revenue using a 'free-nium' model. Users would have the option of a free subscription or could pay between $0.99 and $9.99 annually for a premium package. The success of this revenue model would depend on the number of subscribers signed up. Corporate packages would also be offered to businesses.
ICO facts
ICO coin name: LVL
Token standard: ERC-20
Public ICO sale supply: 15,000,000 LVL
Soft cap: $1.5 million USD
Hard cap: $12 million USD
Initial token rate: 1 LVL/1 USD
The ICO is scheduled to open on 15 January 2018 and run until 15 February 2018. An ICO pre-sale took place from 25 November 2017 to 25 December 2017.
The original funding target was revised to $ 12 million USD revised during December 2017. This also meant that the total supply of LVL tokens was reduced from 70 million to 15 million with 55 million tokens burnt.
The LVL token is a utility token that would allow users to use the Levelnet services. Token holders would have access to a moneyback and buyback fund secured using a smart contract. These funds would be placed in escrow accounts until the terms of the smart contracts have been fulfilled. They would also be entitled to swap their tokens for crypto shares during the second phase of the project.
The team
The Levelnet website lists a team with experience in software development, cybersecurity and business administration. Its advisory panel add expertise in marketing, blockchain and legal affairs.
https://www.instagram.com/p/BcWZePIgnTb/?taken-by=levelnetwork
Minimum viable product
The Levelnet team have a prototype available for demo purposes. The white paper notes that a beta version will be released during August 2018.
The white paper
Cybersecurity is a critical component of the digital space. Its value will continue to increase as Internet of Things (IoT) technologies are introduced into the cyber eco-system.
The Levelnet white paper offers an overview of the business proposition and its ICO. It also outlines the business's proposed structure which is composed of a parent company and subsidiaries. This structure involves a second phase where other tokens (LVLS) would be issued. The structure does appear complicated, perhaps unnecessarily so.
It's unclear from the white paper if the Levelnet team have had discussions with other cybersecurity providers. Given this application would be sharing threat detection information with users on its network, the company may also need to collaborate with its competitors. If this co-operation is not possible, might it have legal implications for the Levelnet project? Further, the application would need to be compatible with other security programs without affecting the performance of devices on the network. How would the Levelnet application be designed to minimise the risk that it might affect the performance of device?
Official LevelNet white paperhttps://t.co/bhzQx7zBO4#blockchain #bitcoin #ethereum #cryptocurrency #ico #levelnet #cybersecurity pic.twitter.com/ngSaWhN0cY

— LevelNet (@LevelNetwork) December 22, 2017
Website and digital footprint
The Levelnet website contains information about the project and the ICO. In terms of social media, the project has accounts on Twitter, Facebook, Telegram and other platforms. At the time of writing, its Instagram account had over 10,000 followers.
Conclusion
Reliable methods of ensuring information security cannot be overstated. A collective approach may offer an efficient means of protecting cyber assets from attack. The Levelnet ICO starts on 15 January 2018 and the white paper can be read here.