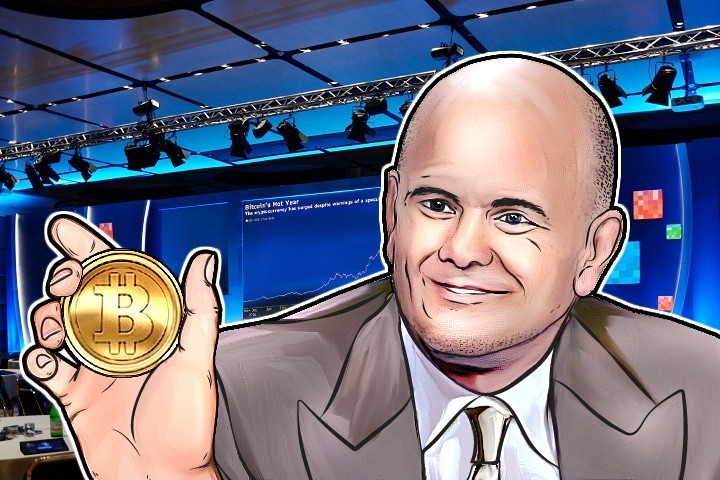 Bitcoin May Fall To $8,000, Says Financial Mogul
The prominent finance figure, Mike Novogratz, has warned that Bitcoin could dip as far as $8,000 in the coming weeks.

Michael Novogratz, the financial tycoon and former Fortress Investment Group executive, stated earlier this year that he intended to establish a cryptocurrency-based hedge fund. However, new reports indicate that Novogratz has put his plans on hold as his confidence in the Bitcoin is falling as quickly as the bitcoin price itself. Novogratz believes that the bitcoin price might soon be heading for a decline that could dip as low as $8,000.
In the last week, the bitcoin price has already lost a third of its value.
The bitcoin community has held their breath as the price experienced a somewhat bearish trajectory in the last week which dampened the spirits of even the most adamant bitcoin advocates. Novogratz himself was also a bitcoin enthusiast and even announced his intention to launch a crypto hedge fund in September this year.
At the time of the announcement, Novogratz stated that he intends to invest $150 million of his own wealth to create a $500 million strong hedge fund. To achieve this ambitious goal, Novogratz explained that he would strategically invest in certain cryptocurrencies and coins issued via ICOs. At the end of last month, Novogratz still appeared enthusiastic about the future of bitcoin and predicted that the bitcoin price would at least double in value within the next year.
In an interview with CNBC, the tycoon noted that bitcoin could easily reach up to $40,000 per single bitcoin.
However, the last week has been an uncharacteristically sluggish one for bitcoin, as it lost a third of its value in the last week alone. The discouraging price decline seems to also have affected Novogratz, as Bloomberg reports that the mogul recently confirmed that he would be halting his digital hedge fund ambitions for the time being. The former trading executive stated that bitcoin could dip to prices as low as $8,000 within the next few weeks.
Novogratz explained that he and his business partners were wary of the current market conditions and were re-evaluating their future plans.
Novogratz latest announcement follows in the wake of two major traditional institutional investment firms introducing bitcoin futures on their platforms. The month of December witnessed the two investment giants, CME Group, and Cboe, launching bitcoin futures contracts on their respective platforms. In addition, several other mainstream financial firms around the world are reported to be investigating the possibilities of introducing cryptocurrency-related products to their client base.
Bitcoin has "crashed" 30% SIX TIMES in 2017. Each "crash" has been followed by an increase of: 76%, 237%, 183%, 165%, 152%. Bitcoin takes 7 steps forward, 2 steps back, 7 steps forward, 2 steps back. Every 2 steps back is heralded as the end of #bitcoin. Relax! pic.twitter.com/bV5ZFeucTp

— Robert Reid (@robertreidmd) December 22, 2017
In terms of regulations, experts believe that the US Commodity Futures Trading Commission (CFTC) as well as the Securities and Exchange Commission) could soon approve the cryptocurrency-based exchange-traded funds (ETF) that were filed by several notable companies such as the NYSE, Rex, Vaneck, and Protoshares. However, Novogratz is a prominent figure in the investment world, and his decision is likely to affect investment trends in some manner.
Despite Bitcoin's dipping price, however, its most avid supporters still seem convinced that the cryptocurrency will make a swift recovery.