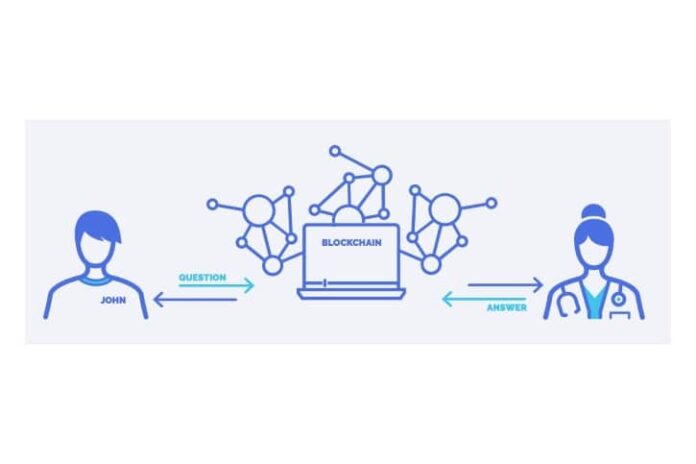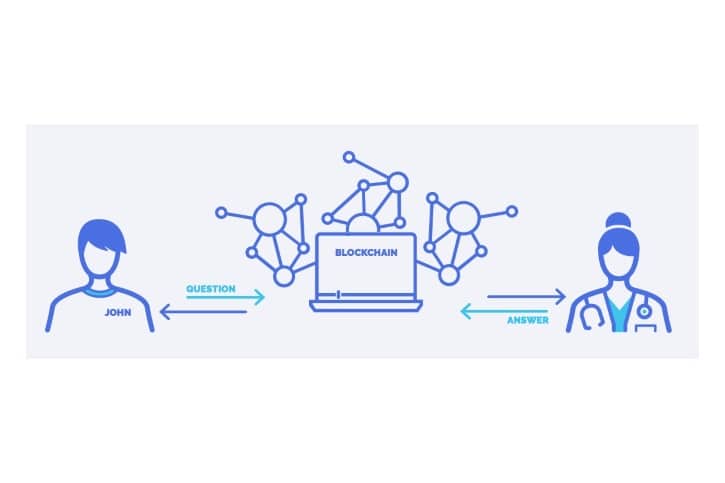 Blockchain technology is slowly making its way into a wide range of industrial and social aspects worldwide: financial, housing, VR, media, and myriad others.
Healthcare is perhaps one of the industry disciplines where blockchain has not yet made a hugely significant impact. A few ICOs have dipped their blockchain toes into the sector, with varying degrees of success.
Today, we take a look at Medicohealth, a brand new ICO that proposes the creation of a DAPP through which patients and physicians can connect quickly and efficiently.
Medicohealth: bridging the gap between patients and doctors via blockchain
Currently, people who have medical concerns are limited in the ways they can contact and access a physician's service. In many cases, financial constraints may play a part too.
Connect with us:
👉 Website: https://t.co/cWZLqATmFy
👉 Telegram: https://t.co/LRAEGMMkoZ
👉 Facebook: https://t.co/FRaRutMCin
👉 LinkedIn: https://t.co/MhAx5LsSFr
👉 Medium: https://t.co/YC0IVfgcMF
👉 Bitcoin Talk: https://t.co/myjthrKuTx
👉 Github: https://t.co/wgT1m8FV8Q pic.twitter.com/ygf7s4d9qn

— MedicoHealth (@Medico_Health) March 26, 2018
Medicohealth proposes the creation of a blockchain-based app which will enable people to access the services of 2,500,000+ physicians. Doctors are categorized based on their specialty, rating, price, and so on, allowing the user to choose the most relevant one.
When a request comes through, the physician can anonymously access the patient's medical information via a secure, decentralized database. The physician can make notes and comments through the Medicohealth app.
Medicohealth says that its app "allows for fully anonymous, safe and efficient communication with the world's leading physicians. Physician credentials, together with license validity information are updated in an immutable decentralized database."
Medicohealth in figures & quick facts
Token name – MHP
Total numbers of tokens issued – 500m
Token value – 1 MHP = $0.08
Pre-ICO start date – Q2 2018
Hard cap (for pre-sale) – $16,500,000
ICO start date – Q2 2018
Hard cap (for ICO) – $23,500,000
Notes:
Investors can pay in BTC and EUR during the private pre-sale only. Additionally, all participants in the pre-sale will receive a 10% bonus.
ETH will be the only currency accepted as payment during the ICO.
The MHP Token
As with any other ICO, the company will issue its own currency, the Medicohealth token (MHP), which is based on the ERC-20 standard and, once created, will be distributed as follows:
Crowdsale – 65%
Founders and team – 12%
Advisors and ambassadors – 7%
Contributors – 6%
Future partners – 6%
Investors – 4%
Bonus Program
Medicohealth will be offering a Bonus Program for early investors:
Day 1 (of ICO) – 10%
Days 2-4 – 7%
Days 4-10 – 5%
Days 10-30 – 3%
The team
Every few days, we present one of our advisors on our Facebook page.
The next one was just published.💪
👉 https://t.co/qCmxnB00N1 …
👉 https://t.co/cWZLqATmFy
👉 https://t.co/LRAEGMMkoZ
👉 https://t.co/MhAx5LsSFr
👉 https://t.co/YC0IVfgcMF
👉 https://t.co/myjthrKuTx pic.twitter.com/F71vBMoGyT

— MedicoHealth (@Medico_Health) March 27, 2018
Learn more about the Medicohealth team here.
Social media presence and digital footprint
📢Check out our one-pager on the new and improved website! If you have any questions, we invite you to get in touch. 📩
👉https://t.co/edEqWr97Iu pic.twitter.com/E0OFeUH1ne

— MedicoHealth (@Medico_Health) March 15, 2018
Here are the social media numbers for Medicohealth at the time of writing (early April 2018).
Twitter – 12k followers
Facebook – 11k followers
LinkedIn – 71 followers
Telegram – 637 followers
Medium – 13 followers
Medicohealth does have a significant following on Twitter and Facebook, but lacks traction in just about every other SM platform.
Competition
There are few ICOs operating in the medical environment at this point in time. MediChain, Etheal, and Aimedis to name a few. These ICOs offer general, data-based solutions.
Medicohealth fields a more specific proposition: a DAPP that enables rapid contact between a patient with medical concern and a suitable physician. This offers immediate value and usability that people can recognize and take advantage of.
Additional Information
See Medicohealth's review on ICOBench.
Conclusion
Medicohealth's proposition, while sound and useful, does fall short on a crucial aspect.
The ICO lacks proper documentation. There is a Lightpaper on offer, but this is little more than a sales brochure. A project such as this requires a professional, thorough, and comprehensive whitepaper that explains in detail what Medicohealth is, what it stands for, and how it works.
Until such time that a proper whitepaper is available, this ICO may receive a very poor rating and little attention from investors, which is a shame, as the concept fielded here is sound and has real-life possibilities for a wide audience.
We'll review Medicohealth again once its whitepaper is available.