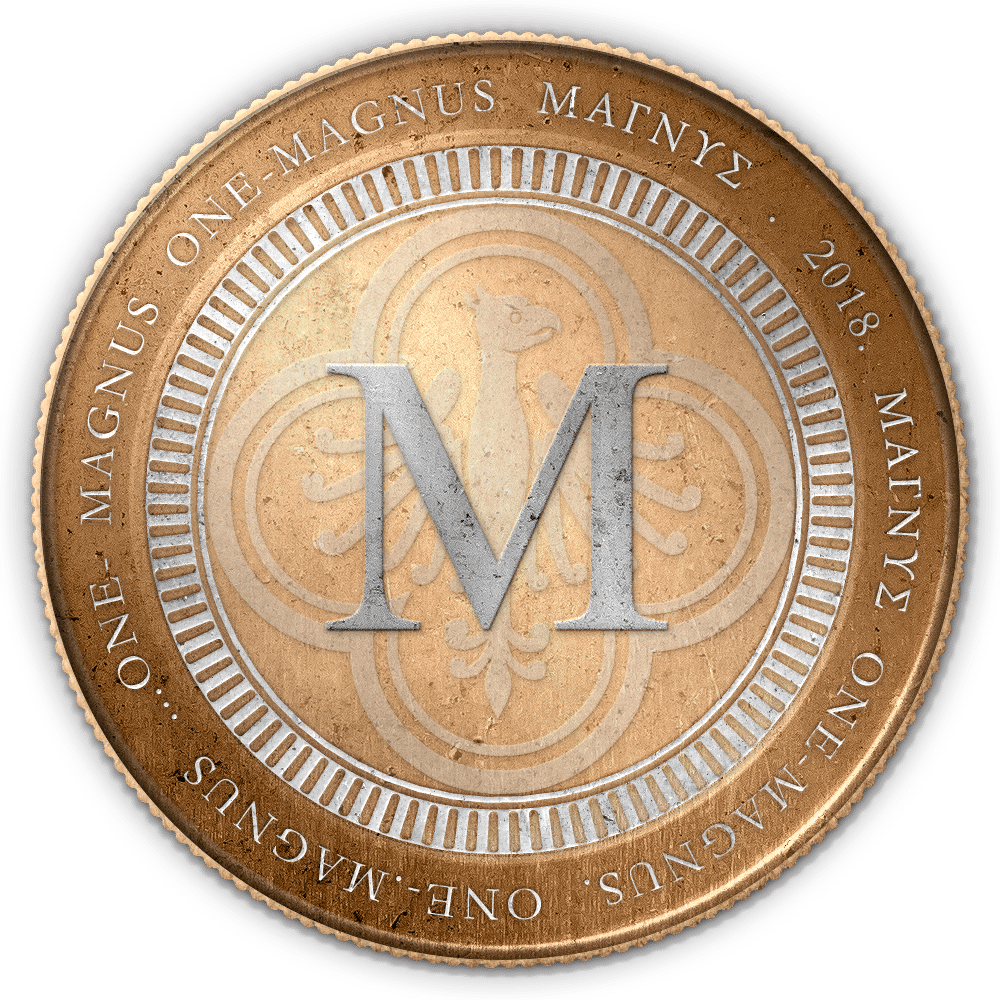 AI and advanced robotics has been a hot topic recently. Many voices within the technology landscape have spoken vehemently against the development of advanced AI, fearing it will bring the demise of man in the not too distant future. Others see the advantages and potential breakthroughs AI may prompt across industries as diverse as computing, space exploration, and medicine.
Some ICOs are now seeking to capitalize on the AI and robotics industry. And there
is a lot of money involved, too. Predictions indicate the market will be worth
somewhere in the region of $130 billion by the year 2020.

Magnus Collective enters the ICO playing field, offering the world's first robotics
and AI automation token, according to its website.
Magnus Collective: where robotics and AI meet the blockchain
According to its marketing blurb, Magnus Collective is "the first truly decentralized network of intelligent A.I. agents, Robots, Sensors, hardware and humans creating a global market for knowledge, skills and processing power."
The idea behind Magnus is to connect 'agents' (AI programs, human operators, hardware elements, and sensors) in a peer-to-peer fashion through the blockchain, enabling application owners and users to rent robotics & AI resources to each other, using a proprietary currency, the Magnus token.
Magnus Collective in figures & quick facts
Token name – Magnus token (MGS)
Token worth – $0.66
Pre-ICO start date – February 5th 2018
Pre-ICO end date – February 15th 2018
ICO start date – February 15th 2018
ICO end date – tbd
Softcap (Pre-ICO) – 1,000 Eth
Hardcap (Pre-ICO) – 6,000 Eth
Hardcap (ICO) – 30,000 Eth
All unsold tokens will be burned after the end of the ICO.
Social Media presence and digital footprint
Magnus Collective totals at the time of writing (February 7th 2018).
Twitter – 6,810 followers
Facebook – 13k followers
LinkedIn – 20 followers
Telegram – 3,860 followers
Magnus Collective's social media reach is quite impressive for a start-up ICO. It should be able to gain further traction easier from this point on.
Competition
AI is a hot topic and this has not gone unnoticed by ICOs. There are quite a few dedicated to it, such as Neurochain, GraphGrail AI, Invacio, to name but a few, so Magnus Collective will face stiff competition from many angles.
Website quality & layout
Magnus' site is secure, functional, and feature-packed. It is somewhat uneven, though, with disparity in colors and layout across its many pages, leading to a slightly disjointed experience.
White paper
Magnus' white paper comes in on the long side, clocking up at 55 pages. It is a good document, though it insists in spelling 'blockchain' as 'block chain'. Add to this a number of grammatical oddities throughout, and the experience is not as enjoyable as possible.
The paper is readable and informative.
Conclusion
Magnus Collective offers an innovative platform for the exchange and development of AI & robotics services. It is by no means the only ICO fielding such offering however, so the competition will ramp up pretty quickly.
This piece is an analysis of the facts available about the Magnus Collective ICO.
It should not be read as offering advice or a recommendation. Any investor who plans to buy tokens during any ICO needs to obtain all relevant independent advice and carry out their own appropriate due diligence.