The services industry is massive. It covers a huge array of sectors, from tourism, to accountancy, insurance, software, health care, and many, many more.
Traditionally, the services industry -both for tangible and intangible goods- has relied on monetary exchanges to complete any given transaction, with banks or any other similar financial entities underpinning the entire concept. This has been the status quo for many decades.
But that was before blockchain technology revolutionized the business world. This new technology has enabled the creation of decentralized business platforms that no longer require the participation of financial entities.
Hellenium offers a novel 'Automations as a Service' platform, aided by AI-powered algorithms. The company presents itself as the 'Amazon equivalent of services'.
This piece is a full disclosure, a statement of facts without any intention of advice or endorsement about the Hellenium value offer.
Service offers through the blockchain
Hellenium's proposition is bold, and ahead of its time. The company intends to design and build an ecosystem where services can be offered and purchased without the need for hardware-based automation and software-based system integrations. The idea is to replace all this with custom-made AI routines, running on the blockchain.
What we do [012] #Blockchains are everywhere. BUT, how many have the #FINTECH to manage their ecosystems? WE DO! WE INVENTED #2DVVI in 2013 pic.twitter.com/3KHYHDx3RL

— Hellenium (@Hellenium_core) November 7, 2017
Participating service providers will connect to this ultra-modern platform via APIs , so they can sell to consumers and other providers. In Hellenium's view, this approach may bring about savings of over 60% on current tariffs.
Hellenium plans to deploy the first group of services in 2018. This first deployment will cover mobility-related services (motor insurance, transport, etc.) via Roadebit.
Hellenium: A few quick facts
INVESTORS–OUR WHITELIST IS NOW OPEN – https://t.co/TbHyFctEpg

Own a piece of the ONLY AI-powered Blockchain MARKETPLACE for SERVICES pic.twitter.com/3Zcag7Hfca

— Hellenium (@Hellenium_core) October 28, 2017
Origin – United Kingdom
Token name – HLN token
Token value – 0.01 ETH per 1 HLN
Pre-ICO & ICO dates – Coming soon
Total coins – 22,500,000
Early discount at Pre-ICO – 30%
Early discount at ICO – 20%
What we do [009]. WE PRACTICE SOCIOECONOMY. We will put an end to marketing driven wants. SOCIETIES WILL DECIDE THEIR NEEDS not elites pic.twitter.com/QDBo3YPHSb

— Hellenium (@Hellenium_core) November 4, 2017
Case Study: Roadebit, and beyond
The first group of businesses to be added to the Hellenium platform is codenamed Roadebit.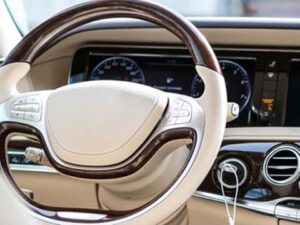 Roadebit's proposition is to simplify all your mobility-related needs, from how much motor insurance you pay, toll collections, parking, etc. The idea is to use a mobile phone's GPS system to transmit an individual's mobility status to the blockchain, which would then process all these payments while on the go.
In a nutshell, Roadebit is a mobility-solutions framework running on the Ethereum blockchain which will require a mobile app and an e-wallet to work on the customer side.
The initial Roadebit offering will include the following services:
Pay-as-you-go 2.0 motor & travel insurance
Automated toll collection
Pay-as-you-go road tax collection (this is a global first)
Automated congestion charges collection
Cashless & cardless parking (both gated and roadside)
Cashless & cardless mass transport ticketing and even
Cashless & cardless driverless car sharing payments
Hellenium proposes to transform Roadebit into the must-have app for everyone, to simplify all the motoring and mobility needs.
If the initial concept is successful, the Hellenium platform could be expanded to integrate a myriad other service industries, potentially growing hugely in terms of reach and revenue.
The Hellenium team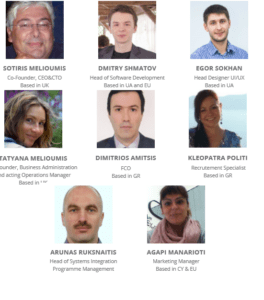 The human factor behind Hellenium is lean in numbers. The White Paper lists eight people as 'Core Team', plus one Advisor.
Every member in the Core Team is linked to their LinkedIn profile. The Advisor is not.
Such lean team has the advantage of more focus from the individual's perspective, which creates a stronger team overall because there is less reliance on someone else to do the job. Everyone's mission is critical.
Overall, the combined expertise of the team inspires the confidence that investors may need to participate in the project.
There is no mention of expanding the team at the time of writing, though this may change.
White Paper
What we do [010] Did you know that OUR WHITEPAPER received 100/100 from @ICObench. WE KNOW HOW TO BUILD A GREAT BUSINESS AND IT SHOWS pic.twitter.com/iz8s5hFVjp

— Hellenium (@Hellenium_core) November 4, 2017
A well laid out, informative, comprehensive White Paper is a must for any ICO, if they are to be taken seriously. Documentation is sometimes treated as an afterthought, leaving many companies open to unnecessary criticism.
In Hellenium's case, the White Paper is well presented, and detailed. Particular mention goes to the timeline and the pie charts reflecting the intended token distribution, usage, etc.
However, I found it to be laid out somewhat backwards. The Timeline, a crucial element for investors, is only shown at the very end, for example. It should feature more prominently. Same with the Hellenium team, they are pushed to the very end of the document. Both the Timeline and the Team should be introduced much earlier.
Expanding on the Timeline, it is slightly confusing and hard to understand, its design could have been improved with better graphic work.
A further criticism can be levelled against the paper: There are a number of grammar and orthographical issues scattered throughout, which somewhat mars the overall experience. Using proofreading services would have eliminated this particular problem.
Overall though, Hellenium's White Paper is of good quality, but a little attention to detail would have gone a long way.
Website Quality & Layout
A company's website is the de facto first port of call for investors, or anyone with a passing interest on the project. Hence, a good quality website will speak volumes about the overall experience.
Hellenium's site, while well designed and laid out, sports two potentially fatal flaws.
One, the landing page is not SSL-certified, which means this part of the site is not secure. Two, the Registration page, while secure, it features some odd looking design, with off-putting standard forms and redirects to Google Docs. The overall feel is untrustworthy, so I would personally think twice about going through with investing here. There are also some basic spelling mistakes, 'currecy' instead of 'currency', for example, and odd grammar.
These are pretty basic deficiencies that certainly detract from the otherwise solid proposition offered by Hellenium. Better web design is required here.
Social Media & Digital Footprint
ICOs and business live and die by their Social Media presence these days. Hellenium's digital footprint is not great.
LinkedIn – No presence as Hellenium as a whole, though the company's staff do have profiles
Twitter – 245 followers – poor
Medium – 4 followers – very poor
It is perhaps early days for Hellenium. Its Social Media presence is certainly very, very limited at the time of writing. This aspect would be cause for concern at this particular time.
Conclusion
The Hellenium Project, while interesting and advanced in its conceptual design, does stumble in some basic hurdles, namely its poor Social Media representation, and website design. The team does not have a Web Designer in its ranks, so the job was likely contracted out to an agency. Whether working to specification, or on its own accord, the work can certainly be improved.
That notwithstanding, the concept is sound and does have the potential to shake up the services industry to the core, bringing about much needed change, and more importantly, lower prices.
Consult Hellenium's White Paper for more information.