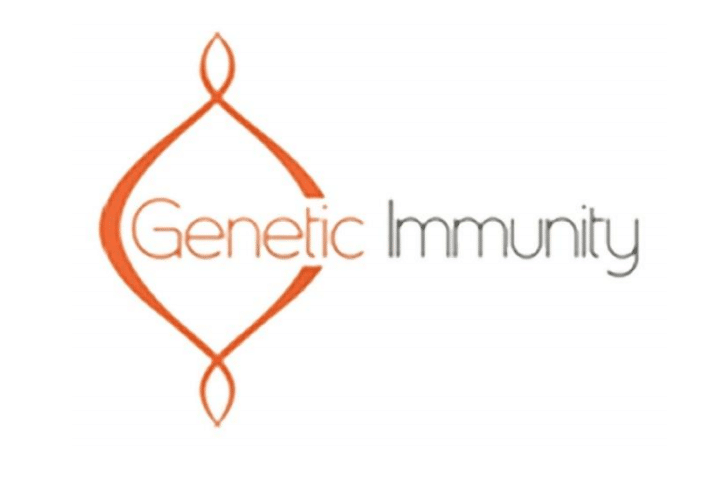 Genetic Immunity, Inc. is a biotechnology company focusing on the development and commercialization of a revolutionary new immunotherapy technology platform. Their platform supports the world's first therapeutic HIV vaccine, and a rapid and cost-effective development of a large portfolio of additional vaccines focused on cancer, viral infection, allergies, with a potentially large market opportunity. They are raising funds in their ICO (DermaVir) to seek US FDA or the European Medicines Agency (EMA) guidance on the best path to marketing approval, including Breakthrough Therapy Designation.
Main features
Immune therapies designed to boost specific immune response in order to modify or control presently incurable diseases like cancer, viral infections, and allergies.

A therapeutic vaccine for the treatment of HIV called DermaVir that is effective in boosting immune response which in turn kills HIV-infected cells.

In the next 12 months, they plan to develop vaccines for 8-10 cancer indications, a vaccine against the Human Papillomavirus, Chlamydia, and more.

Tokens will be usable on Digital Personal Medicine site and app as a payment method.
Innovations
Their technologies support a rapid and cost-effective development of original biologic (as opposed to chemical) products.

Product's specificity, safety, effectiveness, and targeted boosting of the immune system will increase the patient chance of a curative outcome.

The Biologics Price Competition and Innovation Act (BPCI) will grant 12 years marketing exclusivity to their products, during which rivals may not launch similar products.

Their vaccine technology has been proven in human clinical trials.

The audience for their treatment is worldwide (30+ million patients).

Post-approval of their products will allow people to live better and longer lives.
Drawbacks
No regulatory authority has examined or approved any of the information set out in their white paper.

They still have to complete the regulatory paperwork for their products.

Their clinical development program is not yet complete.

They are not very strong on social media presence.

White paper content and explanation is good and complete, but the structure could be much better.
Social media presence
Competitors
There are many ICO platforms that offer solutions to the health industry like Madicalchain and Medichain but there is no one that offers immunological technology like DermaVir.
Token information
Token name = DermaVir.

Acronym =  DVT.

Technology = Ethereum ERC20

Max. number of tokens = 20,000,000 DTV.

Currencies accepted = BTC, ETH.
Token distribution
ICO = 10,000,000 DTV (50%)

Bounty program = 500,000 DTV (2.5%)

Management (1 year lock-up period) = 4,000,000 DTV (20%)

Advisors (6 months lock-up period) = 1,000,000 (5%)

Future development (Company Treasury) = 4,500,000 DTV (22.5%)
Funds usage
Vaccines Design Team = 19%

Salaries = 19%

FDA Documentation = 15%

Research = 12%

Patenting = 6%

Reserve = 6%

Company operations = 6%

Experts fees = 4%

Consultation fees = 4%

Legal = 4%

Travel = 3%

Equipment = 2%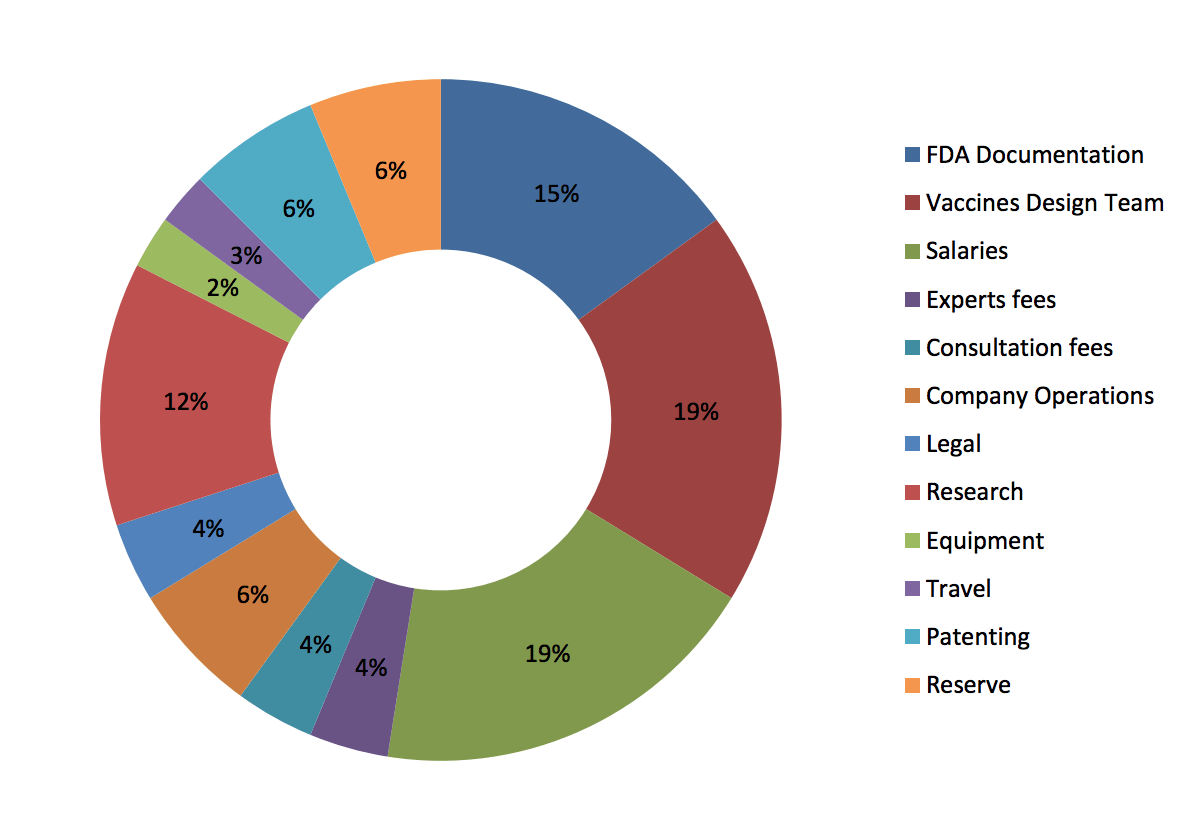 (DermaVir funds usage, source: dermavir.com)
Pre-ICO
Starts = February 20th 2018.

Close = May 22nd 2018.

Token price = $0.70 to $0.90.

Discount = 30% to 10%.

Offering = 6,000,000 DTV.

NOTE = Prices and bonus depends on buying date.
ICO
Starts = May 23rd 2018.

Close = June 23rd 2018.

Token price = $1

Offering = 4,000,000 DTV.
The team
Mr. Viktor Rozsnyay (CEO): a businessman who, during his professional career, has raised more than $10 million dollars in capital for various ventures.
Ph.D. Peter Boros (COO): experienced in biotechnology and served seven years as the Commercial Director of CoOp Inc., a $2 billion retail chain in Hungary.
Additional information
Conclusions
Although DermaVir has many details to adjust in the image (website and whitepaper) of its ICO, it's still a great project which investors, especially those belonging to the medical industry, can be very interested in. The technology and solutions offered to the medical field can replace and improve the current treatments of HIV, cancer, allergies, among others. If they manage to gain the FDA's permission and raise enough capital through the ICO, their innovative bio-medicines technology will improve the quality of life for millions of people and could generate good returns for their investors.