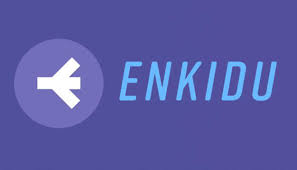 The world is awash with talent. Mankind's ingenuity often surpasses artificially or naturally set limitations.
Entrepreneurship is also prevalent. Many people foster their inherent drive to become a better version of themselves, be it through their craft, skills, intelligence, or any other talent they may have been born with.
But sometimes, talent and entrepreneurship just aren't enough to carry a project or idea to fruition. Sometimes, there is a misalignment, or even a total lack of, communication and transparency between entrepreneurs and potential creators.
This is the gap that Enkidu intends to bridge, offering a decentralized collaboration platform that allows creators to come together to build and sell products online.
Enkidu: marketplace for talented creators
The Enkidu proposition centers around the provision of a platform where people can collaborate on different projects, assemble digital teams, create small businesses, and design and build products that can be sold online.
Enkidu is a project led by Avalon Labs, a 30-strong team that builds and invests in
software startups.
Enkidu includes a payment splitter gateway to divide incoming payments between those who collaborated in a given project. This tool is instrumental to the community effort.
The payment gateway is a smart contract address generated for each project. The end users (customers) can pay for products or services with ENK tokens, ETH, BTC or in fiat currencies.
Enkidu in figures & quick facts
Enkidu facilitates the next generation of online collaborations. Trustless and seamless payment splitting possible only on the blockchain. pic.twitter.com/KfE6j7E3wN

— Enkidu (@Enkidu_io) March 6, 2018
Token name – ENK
Total number of tokens issued – 1,500,000,000
Token worth – 1 ENK = $0.022
Pre-sale start date – March 12th
ICO start date – April 9th
Soft cap – $5m
Hard cap – $30m
Accepted methods of payment: ETH and BTC.
The Enkidu token
7 million ENK up for grabs! Check us out on Bitcoin talk: https://t.co/KKfqEboN1k,
Join our discussion on telegram: https://t.co/YtuabYMkcD #EnkiduICO pic.twitter.com/HMJospzgXK

— Enkidu (@Enkidu_io) February 28, 2018
As with any other ICO, the company will issue its own currency, the Enkidu token (ENK), which is based on the ERC-20 standard.
Once created, the ENK token will be distributed as follows:
Pre-sale – 15%
Public sale – 37%
Reserve – 9%
Marketing – 5.5%
Team – 25%
Advisors/Bounty – 5%
Bonus program
The split-up of the bounty campaign is as follows: Signature Campaign (30%), Content Creation Campaign (30%), Social Media Campaign (20%), Translation Campaign (15%), Newsletter Campaign (5%). Join us on telegram for more info: https://t.co/DZCWlR9Mpp #EnkiduICO pic.twitter.com/7COtEDjvkQ

— Enkidu (@Enkidu_io) March 6, 2018
Enkidu offers a bonus program, divided into tiers and based on when the tokens are purchased.
Tier 1 bonus – 25%
Tier 2 bonus – 15%
Tier 3 bonus – 10%
The team
The Enkidu website lists a core team of five people, plus 18 Advisors.
Learn more about the Enkidu team here.
Social media presence and digital footprint
Here are the social media numbers for Enkidu at the time of writing (mid March 2018).
Twitter – 1,088 followers
Facebook – 947 followers
LinkedIn – 22 followers
Telegram – 1,691 followers
Competition
Catch our CEO on BestTechie's podcast! https://t.co/lno5sA2xeb

— Enkidu (@Enkidu_io) March 3, 2018
A collaborative, blockchain-based platform is hardly a new concept. There are quite a few ICOs currently offering similar devices for people to come together and collaborate on projects, be it art, advertising, or any number of business propositions.
Enkidu's ace is the payment splitter gateway tool. This alone may sway investors its way.
Additional information
Enkidu on ICOBench
White paper
Consult Enkidu's white paper for more information about the platform, additional features and services.
Conclusion
We believe in giving ideas a platform to flourish. With our user-friendly, blockchain powered product, we have made starting a company easier than ever. Want to know more, visit: https://t.co/2ADqEtulHG pic.twitter.com/A368BON3eF

— Enkidu (@Enkidu_io) February 22, 2018
Online, blockchain-based collaborative platforms are a neat idea to spur someone's drive to create & sell products or services for a profit, without having to go through the administrative nightmare of creating a company, with all that entails. From that standpoint, Enkidu offers a sound proposition.
The downside is that there are many collaborative platforms either already operating, or about to be launched. From that perspective, Enkidu may have a harder time to exist.
On a side note, 'Enkidu' is a mythological being in Ancient Mesopotamia. According to the legends, it was created by Aruru, goddess of creation, to rid the world of the harsh rule of Gilgamesh.