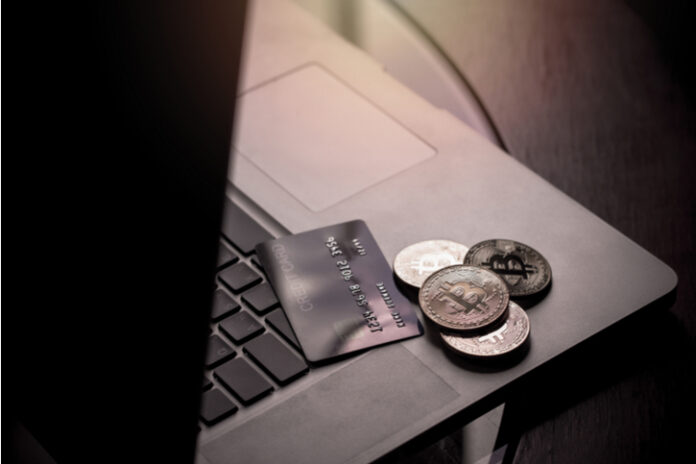 The uptake of cryptocurrencies by both individuals and professional organizations worldwide has not been as fast or widespread as it could probably have been.
There are different reasons for this, but a great motivator for distrust is the fact that cryptocurrencies work outside of the conventional banking system. This is by design, as decentralization is one of the main pillars underpinning the cryptocurrency concept.
Cryptov8 is a new ICO whose goal is to bring banking to the blockchain.
https://youtu.be/FWPIbOE_O80
Cryptov8: blockchain-based banking platform
A fully-fledged banking institution based on blockchain technology would provide potential customers with a perception of 'normality' about cryptocurrencies.
Based on this premise, Cryptov8 intends to create a UK-regulated banking facility to provide mortgages, loans, savings and current accounts, and in general all the traditional services that customers would find in a high street bank.
https://twitter.com/cryptov8/status/1014187010238672896
According to the whitepaper, the Cryptov8 platform aims to improve the following areas of customer perception:
Convenience
Trust
Security
Cost
Reward
Acceptance
Education
Cryptov8 in figures & quick facts
Token name – CRV8
Total tokens issued – 1bn
Total tokens available during pre-ICO and ICO – 750m
Token price (during pre-ICO) – 1 ETH = 4,788 CRV8
Token price (during ICO) – 1 ETH = 4,320 – 3,780 CRV8
Pre-ICO start date – July 14th, 2018
Pre-ICO end date – July 28th, 2018
ICO start date – July 28th, 2018
ICO end date – September 28th, 2018
Soft cap – 15,625 ETH
Hard cap – 156,250 ETH
The Cryptov8 token
The Cryptov8 token (CVR8) will be based on the ERC-20 standard.
https://twitter.com/cryptov8/status/1012294901390888962
According to the whitepaper, the CRV8 token will give bank customers discounts to
cryptocurrency-related activity and traditional banking services used to support activity in the cryptocurrency market.
Once created, the tokens will be distributed as follows:
Pre-sale and ICO – 50%
Long-term budget – 40%
Team and advisors – 10%
Bonus program
Cryptov8 offers a Bonus Program, which runs thus:
Period 1 – 20% bonus.
Period 2 – 15% bonus.
Period 3 – 10% bonus.
Period 4 and until the end of the ICO – 5% bonus
Learn more about Cryptov8's team here.
Social media presence and digital footprint
https://twitter.com/cryptov8/status/1013820217108107264
As at late June 2018:
Twitter – 74 followers
Facebook – 58 followers
Medium – 5 followers
LinkedIn – 5 followers
Telegram – 15 followers
Competition
https://twitter.com/cryptov8/status/1011249537996984321
Banking platforms are commonplace across the blockchain. ZeroBank, ORCA, European Crypto Bank to name but a few, but there are dozens of other platforms offering banking services.
With a crowded banking blockchain sector, Cryptov8 will have a lot of work to catch up, particularly in light of its currently insignificant presence on social media.
Additional information
https://twitter.com/cryptov8/status/1010204974935085056
Read Cryptov8 review on ICOBench.
Consult Cryptov8's Whitepaper for more information about the platform, additional features and services, etc.
Conclusion
Cryptov8's platform offers a solid idea that has the potential to become a popular tool, as investors and customers may see the viability of integrating a more or less traditional banking platform into the blockchain.
It is worth highlighting that the platform has not yet been implemented. The roadmap specifies that banking facilities will not actually be ready until Q3 of 2019.
https://twitter.com/cryptov8/status/1014423819765903362
Also, Cryptov8's presence on social media is currently negligible. The company needs to work hard and fast in building up a noticeable presence across the social space.