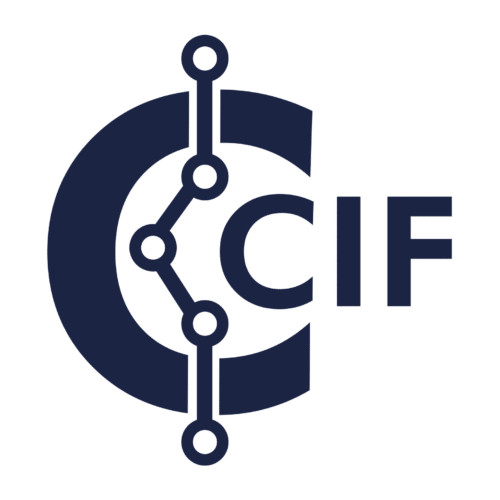 Crypto Improvement Fund (CIF), a Blockchain as a Service provider, is currently holding an initial coin offering to fund its development. According to the white paper, the Canadian based project is a "business incentive program rewarding crypto currency adoption."
This piece is an analysis of the facts available about the CIF ICO sale. It should not be read as offering any advice or a recommendation. ICOs may have quickly become the preferred tool for funding new crypto projects but the ICO can be very high-risk for coin purchasers. ICOs currently have an unclear legal and financial status in many jurisdictions.
Additionally, token buyers may find that their purchase does not offer them any security or equity in the start-up or project because the ICO is essentially a crowdfunding initiative rather than a traditional IPO. As such, any investor who plans to buy tokens during any ICO needs to obtain all relevant independent advice and carry out their own appropriate due diligence.
Project overview
CIF's ambition is to encourage more businesses to use crypto currency. To achieve this, the project would offer services in the business to business (B2B) sphere. These would include the CIF Business Rewards Program which incentivises businesses to integrate crypto currency into their existing payment options. Participating businesses would be rewarded quarterly with CIF coin subject to certain criteria.
According to the white paper, CIF plans to draw revenue by providing value added services to businesses. These would include its own e-commerce application, customisable blockchain products, crypto training and consulting services.
ICO information
ICO coin name: Crypto Improvement Fund (CIF)
Token standard: Custom blockchain
Total token supply: 500,000,000 CIF
Public ICO sale supply: 125,000,000 CIF
Initial token rate: 500 CIF/1 USD
The ICO started on 1 October 2017 and is scheduled to finish on 1 January 2018. There was no ICO pre-sale. The sale is being conducted in three phases with a set amount of CIF coins available for purchase during each stage.
The white paper outlines that CIF coins can only be purchased using Bitcoin. CIF coins will be allocated to purchasers based on a formula which considers the amount of Bitcoin paid by the individual, the total supply of CIF coins for that phase of the sale and the total amount of Bitcoin paid by all coin purchasers. ICO participants will be considered shareholders in the business and will be able to exercise influence over decisions via an open forum.
CIF ICO Phase Two Complete, Phase Three Now On https://t.co/TS3EOI089U—————-

— CIF (@CIF_Team) December 1, 2017
The CIF coin itself will have a number of functions. It will be paid to businesses which join the CIF Business Rewards Program. These businesses can exchange the coin for fiat currency, use the coin as part of their own customer loyalty schemes or as a means of payment when purchasing products and services from CIF.
There appears to be an expectation that a secondary market will develop on crypto exchanges for the CIF coin. Additionally, users will also be able to mine CIF coins on the CIF blockchain.
CIF is hoping to raise $5 million USD from the sale. The funds will primarily be used to fund the development and marketing of the project.
The team
The CIF team listed on the website has experience in fintech, business development, marketing and blockchain. The advisory board adds additional expertise in ICOs, blockchain, sales and marketing.
Minimum viable product
The CIF Business Rewards Program is scheduled to launch in January 2018. 50,000,000 CIF coins have been assigned to fund the rewards program. The roadmap indicates that the objective is to launch the e-commerce app in the Canadian market during the second quarter of 2018. Other training and consulting products and services will also launch during 2018.
The white paper
The 28 page document offers an overview of the CIF project with further information about the CIF coin, project roadmap and objectives. The primary goal is to encourage the wider adoption by businesses of crypto currencies and blockchain technology. However, it's not yet certain that crypto currencies will move outside their niche to become a common means of exchange.
CIF's B2B value added approach could be promising but it's likely to prove challenging to sell the idea of adopting crypto currency practices to some businesses. Marketing, company reputation and service excellence may be critical to developing these relationships that could become potential sales.
11 Days left in the $CIF #ICO – last chance to participate!https://t.co/TaFKqgBUkX

— CIF (@CIF_Team) December 20, 2017
Website and digital footprint
The CIF website contains the white paper and other documents including a prospectus that may be provided to potential business customers. In terms of social media, CIF has an active presence on Facebook, Medium, Twitter and other platforms. For example, its Twitter account had over 15,000 followers at the time of writing.
Conclusion
CIF has an ambitious aim to promote the adoption of crypto currency. However, the crypto space remains quite niche and a wider adoption of the technology is not certain yet.
According to CIF's figures, the first two phases of CIF's ICO closed with 100% of the available coins allocated. The final phase is open until 1 January 2018 and the white paper can be read here.