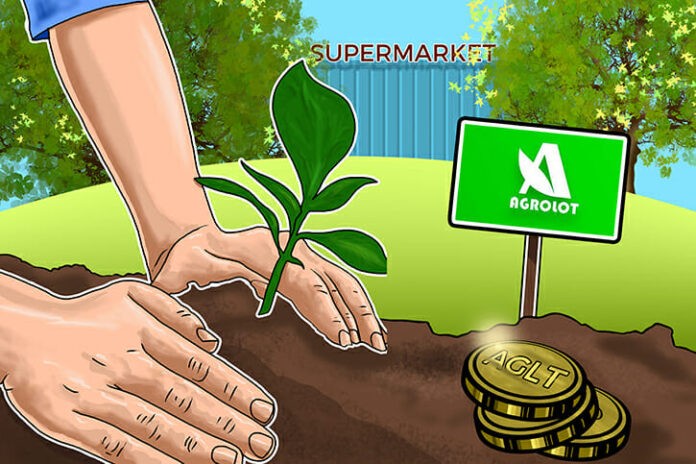 Agriculture does not readily spring to mind when one thinks about cryptocurrencies. Yet, most of the food we eat on a daily basis has its origins in a field somewhere, so agriculture is an integral part of both the food chain and society as a whole. Agriculture tends to take about 25% of a country's GDP, so it's a sizable market segment for any economy.
Blockchain technology signifies great advances for many sectors, and agriculture is not going to be left behind.
Agrolot is a brand new ICO that proposes a decentralized B2B platform for the trading of crop outputs and food products.
Agrolot: how it works
The first iteration of the Agrolot platform is already online. Agrolot.com offers a marketplace where producers can sell their goods using an auction model, while at the same time enabling the buyer to acquire the products they need as fast as possible. The platform uses blockchain technology to guarantee the transactions made.
In short, Agrolot independently connects producers with buyers so that produce can
change hands quickly and efficiently via smart contracts.
Agrolot in figures & quick facts
Token name – AGLT
Total amount of tokens issued – 100m
Total amount of tokens available during private sale – 2m
Total amount of tokens available during pre-sale – 3m
Total amount of tokens available during token sale – 20m
Token price (both during pre-sale and token sale) – $1
Private sale start date – June 15th, 2018
Private sale end date – June 20th, 2018
Pre-sale start date – June 20th, 2018
Pre-sale end date – July 1st, 2018
Token sale start date – July 1st, 2018
Token sale end date – July 30th, 2018
Hard cap (during pre-sale) – $3m
Hard cap (during token sale) – $20m
Notes:
Payment can be made in ETH only.
The AGLT token
The Agrolot token (AGLT), which is based on the Ethereum ERC-20 Standard, will be traded on internal and external exchanges.
Once created, the tokens will be distributed as follows:
Pre-sale – 3m AGLT
Airdrop – 1.25m AGLT
Bonuses – 8.5m AGLT
Private sale & sale – 22m AGLT
Founders – 20m AGLT
Bounty – 4%
VIA Fund – 45.25m AGLT
The OFIR payment system
The Agrolot platform utilizes Operative Food International Registration (OFIR) as its internal currency.
OFIR will be launched after the end of the ICO and offered at the value of 1 OFIR = $10.
OFIR will become the payment instrument within the platform.
Bonus Program
Agrolot will run a Bonus Program. Consult the whitepaper for details.
Social media presence and digital footprint
Here are the numbers for Agrolot at the time of writing (mid June 2018).
Twitter – 8 followers
Facebook – 833 followers
Telegram – 2,675 followers
Medium – 3 followers
Competition
Agriculture is a somewhat unusual application of blockchain technology, yet hardly new.
There's a number of ICOs currently operating in the agriculture sector right now. Agrivita, Smartlands, and Pavocoin to name but a few.
Agrolot's focus is in the Ukraine, however, which may help it carve itself a niche to survive in the long run.
Whitepaper
Consult the Agrolot Whitepaper for more information about the platform, additional features and services, etc.
See Agrolot review on ICOBench.
Conclusion
The agriculture industry is one of the largest economic sectors in Ukraine, due to the favorable weather conditions and geographical location. From this standpoint, it makes sense for Agrolot to focus on this region.
The platform offers a solid and interesting blockchain-based proposition to connect producers and buyers, in a way that benefits both.
Agrolot does fall somewhat short in its social media reach, however, though this might not have too dramatic an effect due to the ICO's purpose.
We'll revisit Agrolot in due course.