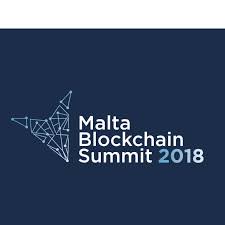 The Malta Blockchain Summit promises to be a melting pot for global influencers in technology, civil society, democracy promotion and innovation. Expect riveting discussion about the world-changing potential applications of the Blockchain across multiple verticals, including, but not limited to health, entertainment, government, banking, payments, FinTech, and more.
When and where is it on?
The Conference is to be held on 1st and 2nd November in InterContinental Malta. We're organizing some entertainment around these dates, like a Networking Poker Tournament, 31st October, just after pre-registration & drinks at the InterContinental Casino, Malta, a Champagne Brunch and Rum & Cigar Night, 3rd November.
How many years has it been going?
We have a huge experience in organizing BIG events, but this year's Malta Blockchain Summit is going to be the inaugural edition.
What was the inspiration to start it?
Malta is set to become a leader in DLT, reflected in their Virtual Currency Act, written in January 2018, and our show will be a reflection of this incredible promise.
What exciting things can people look forward to?
Tons of new connections, networking, a massive expo at the InterContinental Arena, new business opportunities & deals, broadening of horizons, and evening dinners. The best thing about our events is we always manage to find a great balance between business and pleasure. Delegates will be stimulated by our content, but they'll also have opportunities to unwind and network.
What opportunities are on offer for those attending?
Our summits have great coverage around the world, so becoming an exhibitor and a sponsor of Malta Blockchain Summit would be a great opportunity! Simply check the page to find an available spot: http://maltablockchainsummit.com/sponsor-exhibit/
Who will be speaking?
We will be hosting speakers from all around the world: USA, Europe, Ukraine, Russia, Asia. A few of the big names we've already confirmed are: Gordon Einstein, Carla Maree Vella, Joseph Cuschieri, Alex Lightman, and Jonathan Galea. 100 speakers will eventually join forces to make an excellent conference.
What tips would you give to people attending to get the most out of it?  –
Well, it's always a good idea to book everything you need early on. More importantly, make sure you take advantage of the networking events. Blockchain is a very young technology, and many of the breakthroughs we'll see in the near future might start with a simple handshake.
How can people book tickets and when does it usually sell out?
We start selling tickets in early May. We don't really know what to expect, since it's the first time we're organizing this event, but it's a good idea to book early… it's only February but we already have 400 reserved tickets.