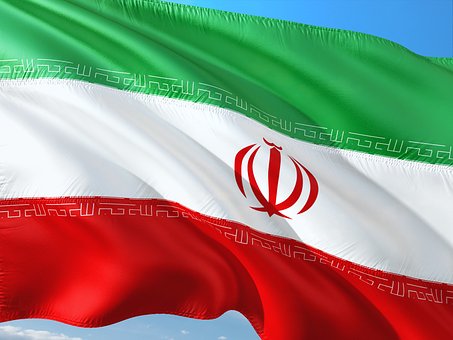 The Islamic Republic of Iran has had a sudden change of heart when it comes to its crypto regulation policies and announced that they intend to control and prevent the industry within its borders.
Up until recently, the general media and cryptocurrency community were under the impression that Iran intended to adopt a set of crypto-friendly policies. However, Iran has recently revealed that this impression was wrong and instead they intend to adopt a set of regulations that might make it difficult for Iran nationals to obtain and trade cryptocurrencies.
Iran to restrict the cryptocurrency market
Two weeks ago, writer Hamed Jafari published a report that the Iran government was in the process of investigating the possibility of launching a crypto consortium in collaboration with selected countries to serve as a framework wherein they can create an encouraging set of regulations. In addition, the International Business Times reported last week that several leaders in Iran were eager to introduce Iran to its first initial coin offerings (ICOs).
This seemed like a plausible story as Iran has been subject to several economic sanctions imposed on it by the international community, and is burdened by its economic exclusion where popular payment options like Visa, MasterCard, and Paypal are forbidden. In addition to this, the Iran fiat currency, the Iranian rial, continues to plunge ever downward to new lows. This is particularly discouraging as these new declines follow shortly after the currency was finally stabilizing again. Cryptocurrency could have been the ideal solution for a country ravaged by strict economic sanctions, and reports in recent weeks seemed to think that Iran would turn to cryptocurrency before long.
However, a recent story from the independent news site, Iran Front Page, dispelled all these rumors by confirming that the Iranian central bank has never considered Bitcoin as a viable monetary alternative and certainly never considered it legal tender. In addition, a banker from the Iranian central bank confirmed that the bank had no plans to encourage or facilitate cryptocurrency-related transactions.
Iran to launch local crypto?
The Iranian central bank has been vocal in its concern regarding the crypto market and the Iranian people's interest in it. Previously the bank issued a warning regarding cryptocurrencies' high and often dangerous volatility and questionable business practices giving rise to pyramid and Ponzi-schemes due to the market being largely unregulated. Therefore, the Iranian central bank confirmed they are investigating a way forward in terms of regulation that will allow them to subdue and prevent the industry from flourishing in Iran.
Despite these claims, the Iranian people still demonstrate a high level of interest in cryptocurrencies, and the Iranian Minister of Technology, Mohammad-Javad Azari Jahromi, recently confirmed rumors Post Bank in Iran is currently developing its own cryptocurrency prototype which is yet to be tested by the ICT ministry.