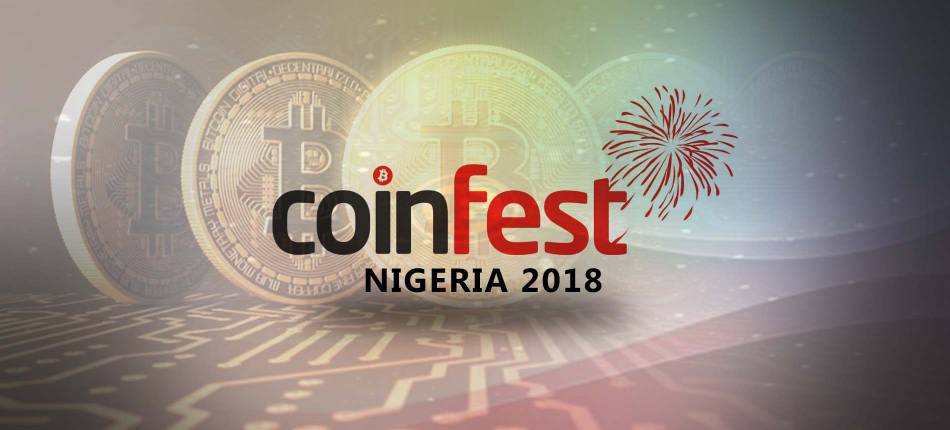 Coinfest, the decentralized convention for decentralized currency, arrives in Nigeria in April of this year. Here are the details:
When and where is it on?
CoinFest Nigeria is happening on Thursday April 5th 2018, at the Civic Hall, Civic Innovation Lab, Abuja, Nigeria.
How many years has it been going?
Coinfest started in 2013, and it extended to Nigeria in 2016.
What was the inspiration to start it?
CoinFest started in 2013 as a relatively small gathering of 100 or so Bitcoiners, celebrating the adoption of Bitcoin at a Waves Coffee House in Vancouver. It was conceived as a way to incentivize cryptocurrency acceptance while educating the public about its importance and use. Its popular success prompted the Bitcoiniacs to place the world's first Bitcoin ATM there, which we again celebrated. Now, it is being celebrated
in seven countries, including Nigeria.
What exciting things can people look forward to?
CoinFest Nigeria is highly packed with important activities, in-depth analyses, keynote speeches, panel discussions, informative sessions, network with experts, and exhibitions of numerous Blockchain and Crypto products.
What opportunities are on offer for those attending?
Support in scaling their business or blockchain start up, connection with industry leading experts, FREE coins giveaway, access to resources and materials, being a member of the Nigerian crypto and blockchain community.
Who will be speaking?
Speakers will be officially announced by the end of February.
What tips would you give to people attending to get the most out of it?
To get the most out of the event, be open to new ideas, collaborate on opportunities, and network for progress.
How can people book tickets?
Tickets can be booked now via www.coinfestng.org/register/
Anything else you'd like to add about your event?
Kindly check out more details via www.coinfest.org, and www.coinfestng.org. CoinFest Nigeria is organized by KAYBABS Consult, a technology-driven firm, executing Blockchain initiatives and partnerships via training, research, and consultancy, across Nigeria and globally.