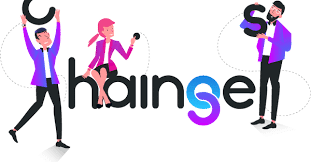 When and where?
4th and 5th May 2018, at The Kromhouthal, Amsterdam.
What is our inspiration?
We are open to the world that surrounds us, and we draw inspiration from it – both good and bad experiences. We visited many conferences – blockchain, crypto-economy, and tech ones. Slush and SXSW were the brands that inspired us the most regarding the production level. Caring for details, an unusual design, comfortable interiors, and a strong emphasis on the subject; these are the values that we profess.
All booths are custom-made with custom branding. Probably, you've become used to the boring, white booths with a table, or you are familiar with a small space for the roll-up. How can we promote this emerging industry this way?
De Kromhouthal: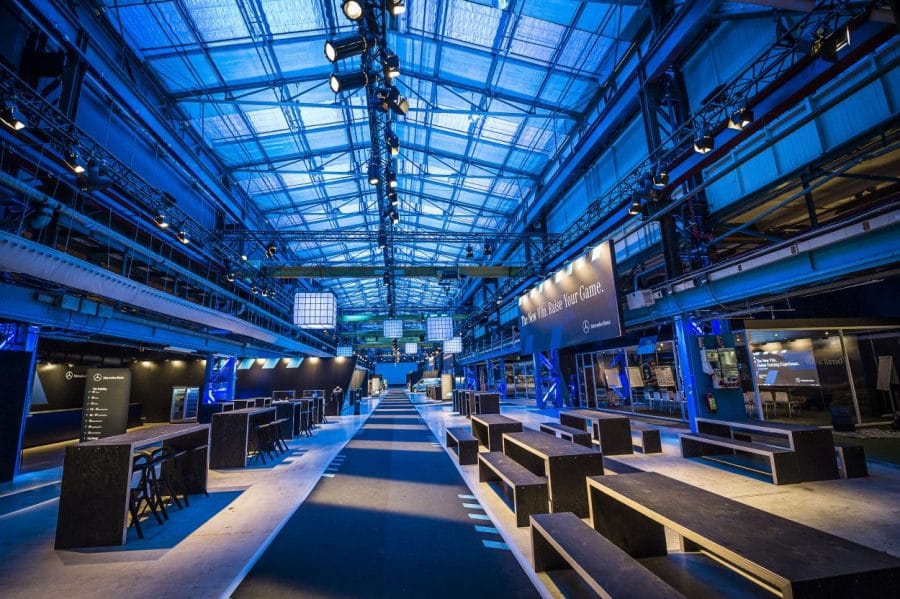 What do we focus on?
The community has shaped this event. We at Chainges started by asking about their goals, needs, and what they care about. We will all create a unique and creative experience for attendees and partners alike. We believe that every person at the conference will be shaping this event with us. Everybody will have a voice and the time which, together, we can put to the best use.  
You can find the survey results on our website.
What is our mission?
We have received fantastic feedback from the people in the industry regarding what they expect, what issues they would like to hear about, and what is important to them. More than 3500 thousand people have answered our survey. Chainges is a substantive event meaning you will not find long sales talks on it. We emphasize sharing knowledge and experience with each other and inspiring ourselves for further actions. We do not want it to be another boring conference. We want to support the development of the blockchain industry, create changes, and be a part of them.
What is the price of the ticket and what are you paying for?
The ticket price is €300 euro (Regular Attendee) or €200 euro (Startup Representative) and, compared to other conferences, it is a really low price. We do not want to limit our conference to rich people, we want everyone to have the opportunity to buy this ticket. The price includes two days of conference: 3 stages, 2 workshop rooms, app access, after-party, conference materials, and much more. If you buy the ticket before the end of March you can expect a discount for the next edition.
Why The Kromhouthal, Amsterdam?
The Kromhouthal, the operating base of creative Amsterdam, is right on the IJ shore in Amsterdam-North and can be reached easily; it's just a 15 minute bike ride from the Central Station and the public transport connection is excellent. The hall is huge (over 3500 m2) and has an industrial atmosphere that perfectly fits the theme of the event. It won't be another event in a hotel hall. The magnificent space of The Kromhouthal gives us the opportunity to produce the event at the highest, world-class level.
What can you get at Chainges? What can you expect?
Chainges focus on real, valuable content – use cases, case studies, workshops – in other words: as big a knowledge barter as possible. Experts from all around the world will come with their ideas, experience and knowledge to share it with the Chainges community.
The conference is for anyone with a vested interest in blockchain technology and cryptocurrencies. The event caters for a range of demographics that are looking to hone their skills, meet new connections, source new technology, gain inspiration and celebrate this ever-emerging corner of distributed ledger technology as it takes flight.
What examples of topics will be discussed?
We know that you want to be entertained, and your goal is to learn and remember something. Here are some of the topics that we are going to be covered:
Technology stage – bank on Blockchain – what is differentiating business models and tokenizing the entire bank's balance-sheet; blockchain opportunities in the commercial from the public sector; cryptocurrency wallet and exchange security.
Economy stage – how to bring institutional money to blockchain; how to conduct an ICO; how to invest in crypto; how to spend your crypto like it was FIAT.
On our Chainges Conference website you can find Speakers and Partners that will provide you with the great experience!
Why is it a great place for startups and investors?
We know that ideas are not enough for the investors. We want to invite all startups that meet the following requirements: MVP, Roadmap, Business Plan to start in the Pitch Competition.
Some of the involved VCs and investors provide competitors with, for example, a mentorship program or an invitation for the conference in Mumbai.
These are just a few people who helped us to shape this Competition: Patrick Lowry from Iconiq Lab, Tim Rehder from EarlyBirds,  Ian Scarffe – serial entrepreneur, investor, Can Saracoglu from String Ventures, Chandni Jafri from Mumbai Investors.
Let's expose your startup/ICO in the venue and pitch your idea! We are providing startups and ICOs with a dedicated space next to the Pitch stage. All of those provide an excellent opportunity to find an investor for the project.