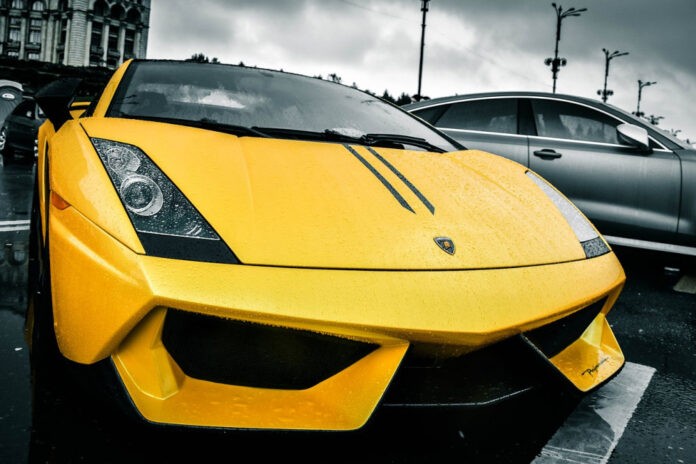 One chartist believes there may be a strong correlation between "Lambo" mentions on Reddit and the bitcoin price.
The evidence is inconclusive but could prove useful when combined with a number of other traditional indicators.
A number of early bitcoin adopters have bought Lamborghini's, leading to the phenomenon of popular Lambo memes and mentions on social media.
One entrepreneurial trader is looking outside the conventional realm to predict price movements in bitcoin.
David Gilbert of ChartStar recently pulled together data on Lamborghini mentions via Reddit to see if there was any correlation with the leading cryptocurrency:
Querying billions of Reddit comments reveals Lamborghini mention frequency is a technical indicator of Bitcoin price rises.

Read our blog post to see what the 2020 Lamborghini trend says 👉https://t.co/ztvZ6iaOOe pic.twitter.com/N0HWHu2N76

— ChartStarHQ (@ChartStarHQ) February 14, 2020
According to Gilbert, the results shadow the bitcoin price remarkably well:
What I find interesting is whilst Lambo mentions clearly spike after the biggest price increase, there is also a very substantial surge in Lamborghini mentions early on the bullish phase.
Questionable Indicator But No Less Fun
The data was queried using a number of interfaces with all the major subreddits associated with crypto. As a number of Twitter pundits point out, though, there's no clear chart evidence that these mentions lead the price.
Of course, not every indicator necessarily needs to lead to be effective. The 200-day moving average (MA), for example, is an often-used lagging indicator for bitcoin price predictions.
Perma-bull bitcoin investor Tom Lee recently used it to indirectly predict a $27,000 price tag for bitcoin in the next six months. Most investors, however, will undoubtedly want something a bit more timely.
Gilbert uses a more recent 2020 chart to suggest that an ensuing bull market may already be underway: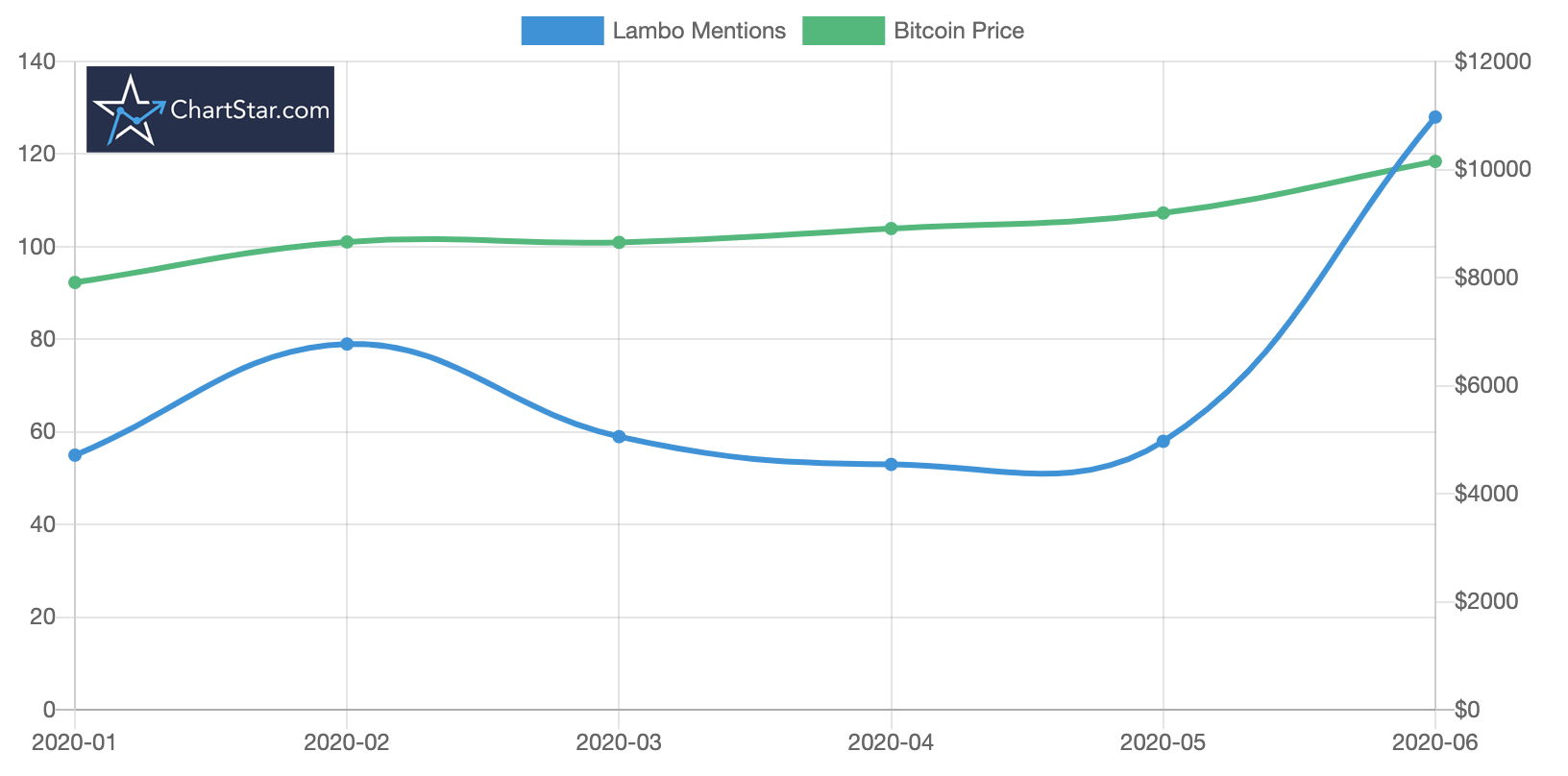 Notice how Lambo mentions have rocketed above the bitcoin price in recent weeks. In 2017 "Lambo" mentions briefly pierced the bitcoin price and, of course, that year was famous for a raging bull market.
The real question, though, is will that repeat again in 2020?
The Ultimate Symbol of Cryptocurrency Success
Supercars, but specifically Lambo's, have become synonymous with early adopters of the flagship cryptocurrency. The luxury Italian brand is seen as the ultimate symbol of cryptocurrency success.
In 2017 Peter Saddington famously bought a Lamborghini Huracan with bitcoin he had bought for $115 back in 2011:
Many supercars exhibit a scarcity that rivals that of bitcoin. Indeed CryptoCoin.News recently reported on companies tokenizing supercars as demand for rare assets boom.