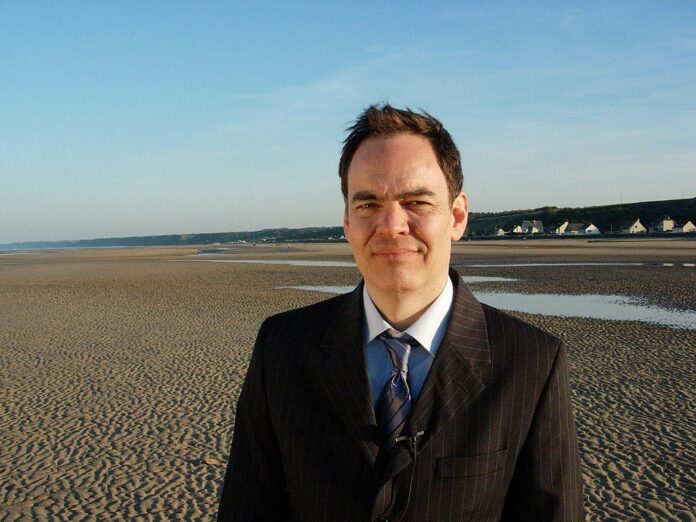 Bitcoin maximalist Max Keiser has upgraded his long-term price on bitcoin for the first time in eight years.

Crypto's censorship-resistant properties are ideal for people like Alex Jones, who interviewed Keiser.

Bitcoin has massively outperformed gold in the last few years and looks likely to continue doing so.
The host and creator of the alternative finance show The Keiser Report has boldly upgraded his long-term target on bitcoin.
Max Keiser appeared on the far-right radio program The Alex Jones Show and seemed to be uber bullish on bitcoin's prospects over the next couple of years:
The good news Alex Jones is that bitcoin at $10,000 or $9,300 is equally attractive as it was at $100. I am officially raising my targets for bitcoin… I am raising my target for the first time in eight years to $400,000.
Host Jones had visited both sides of the cryptocurrency fence in previous years but appeared almost apologetic for not listening to Keiser when the leading cryptocurrency was still at one dollar.
A New Censorship-Resistant Money
Jones is officially listed as a conspiracy theorist via Wikipedia and has been involved in several controversies in recent times.
The Texan was banned from some social media platforms in 2018. The policy was seen as an attack on free speech in the U.S.
Keiser is not known for promoting extreme theories on the level of Jones; however, the growing censorship in all areas of American society today is likely a strong factor for him appearing on the show:
You can take delivery of your private keys. That's the whole thing, it's about individual sovereignty. It's all about the fourth amendment, it guarantees privacy… It's unconfiscatable..
Keiser's approach to bitcoin is fundamentally that of maximalism. In other words, no other attempt at a legitimate currency will do.
Even the long-standing commodity gold, which has traditionally held its value for hundreds of years, is now failing:
Back in 2011, when #Bitcoin  was $1, @KeiserReport told our global audience: 'Bitcoin is the currency of resistance, the new, better Gold. It's going to $100,000. It's the best way to fight fiat-money, corrupt bankers. Everyone should buy Bitcoin'.pic.twitter.com/AfDdJgHdE7

— BITCOIN IS PEACE ?? (@realmaxkeiser) February 15, 2020
The Bitcoin to Gold Ratio Signals Further Upside Ahead
Speaking of the yellow metal, the following compelling chart shows just how poorly gold has performed compared with bitcoin: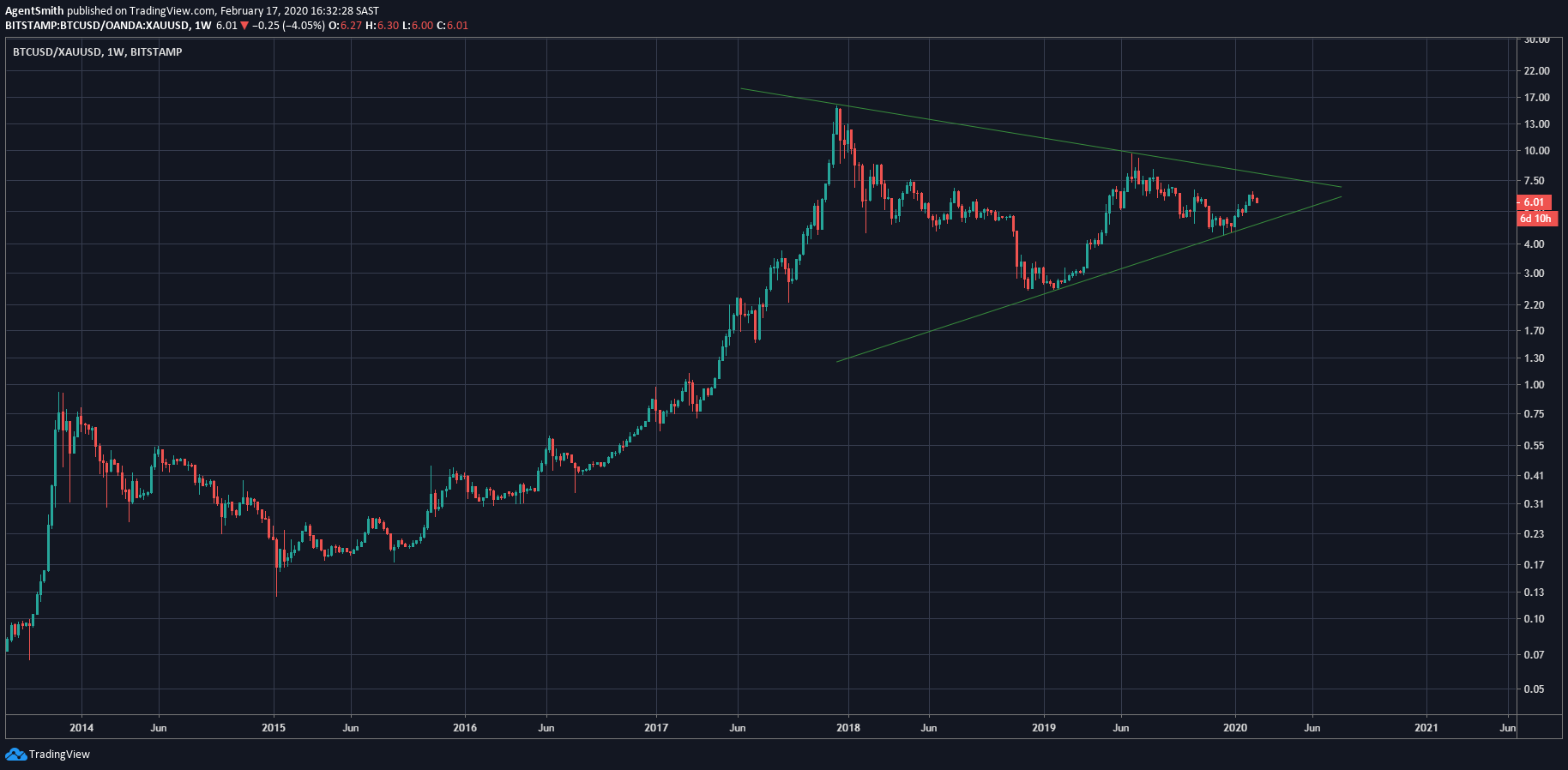 Bitcoin is already worth six times the precious commodity, and technical analysis suggests that price may balloon even further in the coming months.
CryptoCoin.News recently reported that one high-profile hedge fund manager argues that it's even a fiduciary responsibility to own some bitcoin in every professional portfolio.
If Keiser is right, any investment in this new "digital gold" would yield a return of 40x by the time it hit $400,000.
Feature image courtesy of Stacy Herbert.