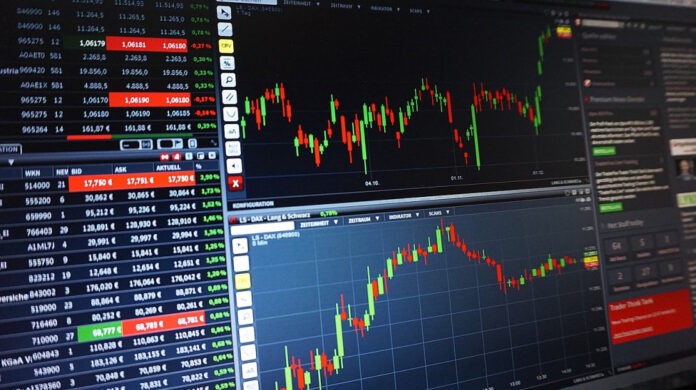 Bitcoin bull Tom Lee suggests the flagship crypto may gain around 190% after it recently crossed above its 200-day moving average.
The Dow Jones Industrial Average is more likely to cross over $30,000 first, but bitcoin's volatility should see it clinch $40,000, according to Lee.
A growing list of risk factors hints at higher bitcoin prices in 2020.
Tom Lee is at it again. The man who many in the crypto community dub "the perma-bull" is using his evidence-based research to predict a new all-time high for bitcoin in 2020.
When asked on CNBC's Power Lunch about the strength and timing of the suspected upcoming rally, Lee said:
I can give you a mathematical stat. When bitcoin breaks above its 200-day [moving average], which it did about two weeks ago, its average six-month gain is about 190%.
Lee has received a healthy amount of criticism for previous price predictions, though, his latest comments are admittedly more indirect in nature.
The #Bitcoin surge has wowed investors, but is it a better bet than U.S. equities for 2020 and beyond? @fundstrat's Tom Lee gives his verdict. $BTC pic.twitter.com/ad6kMg4yo9

— Power Lunch (@PowerLunch) February 10, 2020
Dow to $30,000 First But Bitcoin to Clinch $40,000
Experts love using the 200-day moving average (MA) as it's considered a long-term trend indicator. Some pundits completely disregard it, given its hefty lag time.
Lee first pointed out this bullish signal when bitcoin crossed above its 200-day MA on January 30th. As stocks soar to their all-time highs, CNBC anchor Kelly Evans jokingly asked which would take the $30,000 level first, the Dow Jones Industrial Average or bitcoin.
With bitcoin sitting at just under $9,800 a coin and the Dow Jones at $29,275, the answer seems obvious. The hyper-volatility of cryptocurrencies, though, leads Lee to point out that bitcoin is much more likely to clinch $40,000 first:
Dow to $30k. #bitcoin to $40k

— Thomas Lee (@fundstrat) February 10, 2020
If an average gain of 190% were to play out from the January 30th reading, bitcoin would rally to $27,000 a coin – some 35% above its previous all-time high.
Which Fundamentals Are in Play?
Ther are several factors that could affect the bitcoin price in 2020. Lee points to the upcoming May halving, which typically drives prices upwards.
He also notes the geopolitical risk and the worrying effects of the Coronavirus. As CryptoCoin.News observed in late January, both gold and bitcoin are exhibiting safe-haven status as health organizations around the world scramble to contain the outbreak.
China's central bank pumped 900 billion yuan (about $129 billion) into the financial system via reverse repos on Monday. pic.twitter.com/AxWDiAywPK

— People's Daily, China (@PDChina) February 10, 2020
The People's Daily China also recently reported a massive liquidity injection from the Chinese central bank.
Rapid worldwide monetary devaluation along with a growing list of other risk scenarios suggest that bitcoin may pierce its all-time high sooner, rather than later.