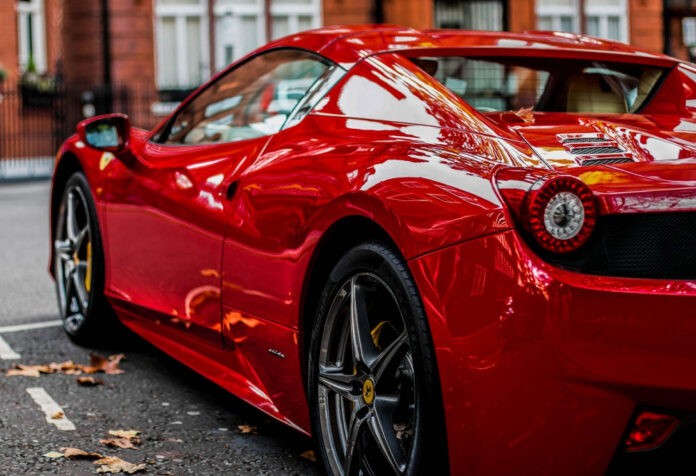 A new collaboration between CurioInvest and the MERJ Exchange plans to sell fractions of a supercar using a new blockchain token.
Supercar resales have commanded a massive premium in recent years.
It's unclear yet whether this form of tokenization should be on the blockchain in the first place.
Crowdfunded investment platform CurioInvest is hoping to cash in on the tokenized blockchain model in a new partnership with the Seychelles-based MERJ Exchange.
The collaboration will allow just about any investor to own a share of their favorite supercar using a security token known as the CT1. 500 Supercars are up for grabs, so to speak, with the rare Ferrari F12tdf slated to be one of the flagship products.
Jim Needham, a digital asset strategist for MERJ spoke with Bloomberg about the deal:
Cashing In On the Scarcity of Supercars
As interest rates around the world continue their precipitous decline, yield-hungry investors are actively seeking out new ways of making money.
Bloomberg anchor and car buff Matthew Miller in the above video observes this very trend:
"…these cars which are going for 2 or 3 million bucks are instantly worth, in some cases, double or triple that before the owner even has a chance to pick it up. This is one of those alternative assets like wine or art that has become very popular."
Ferrari produced only 799 F12tdf's and sold them in the region of $450,000. According to CurioInvest, sellers commanded a massive premium for them on the few occasions they went on auction.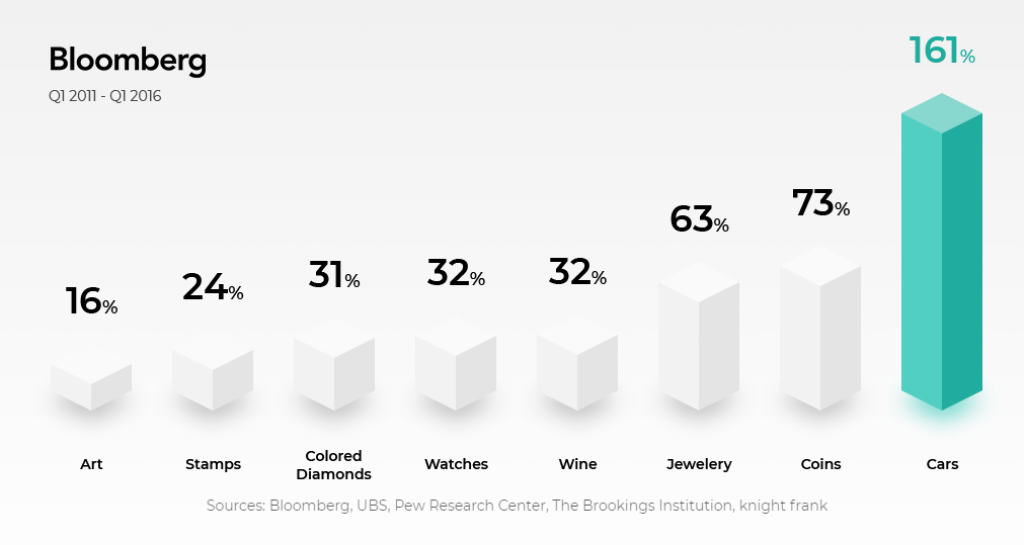 They further claim that luxury cars outperformed all other alternative investments between 2011-2016. Notably, this last claim is a little dubious considering that bitcoin could easily be classified as "alternative".
In any event, $200 million worth of cars is set to hit the exchange soon and CurioInvest has partnered with Mechatronik in Germany to store and manage the inventory.
Is Tokenization the Future of Investment?
That is the million-dollar question. Prominent businessman and co-founder of Real Vision has been predicting this trend for some time now:
This is going to happen… https://t.co/UbxI9M9Sq4

— Raoul Pal (@RaoulGMI) November 28, 2019
And the examples are starting to pour in. Alongside blockchain-powered basketball auctions, NBA star Spencer Dinwiddie recently confirmed that the tokenization of his contract would indeed go ahead.
Surprisingly, CurioInvest is not the first exotic car project to launch via crypto. Bitcar.io launched in 2017 at the height of the ICO frenzy. To date, little has come of the project.
Needham argues that the highly regulated route MERJ and CurioInvest are taking should resolve that issue. CurioInvest's whitepaper is not bulletproof, though.
Nowhere does it list who underwrites the tokens or how the token economy is audited:
"All tokenholders receive a share of the proceeds of the sale proportional to their token holdings minus costs (storage, maintenance and insurance, for example) and the CurioInvest performance fee of 20%."
Tokenization of alternative assets is a novel new idea but it's unclear whether this business model will work of it should be on the blockchain in the first place.