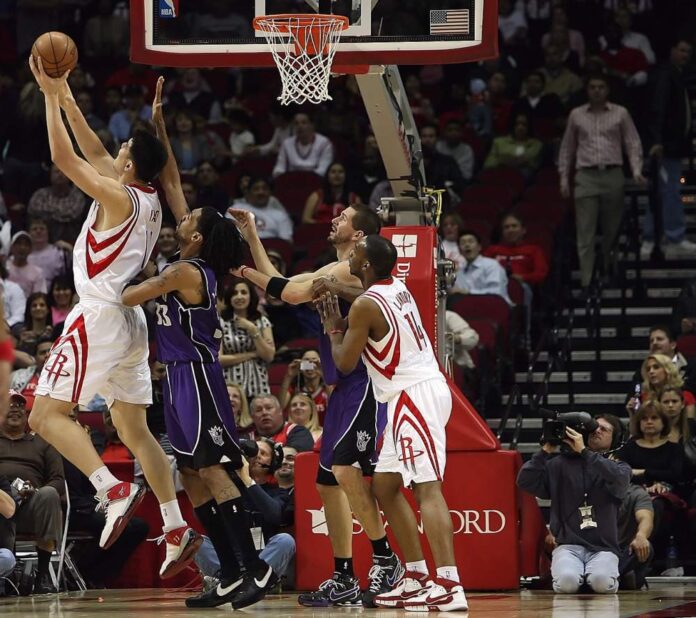 The Sacramento Kings have become the first NBA team to auction off in-game sports gear using the blockchain
Field guard Buddy Hield's game-worn jersey sold for just over $1,000
Backed by a technology-focused owner, the Sacramento Kings are trailblazing in the crypto space
NBA team the Sacramento Kings yesterday announced the league's first live blockchain-powered auction platform.
Built in collaboration with Ethereum-focused firm ConsenSys, game-day gear will be auctioned and tracked using the company's Treum supply chain product.
According to the press release, bidders will be able to use the platform to prove the authenticity of all gear won through auction.
https://twitter.com/SacramentoKings/status/1217536948199444481?s=20
Game-Day Jersey Fetches a Decent Price
Fans of the franchise can follow along with in-game bids via the Kings' auction website or their Golden 1 Center App.
Kings field guard Buddy Hield's game jersey from Wednesday's game against the Dallas Mavericks has already sold for $1,090. One lucky bidder outstepped 72 other challengers to claim the coveted prize: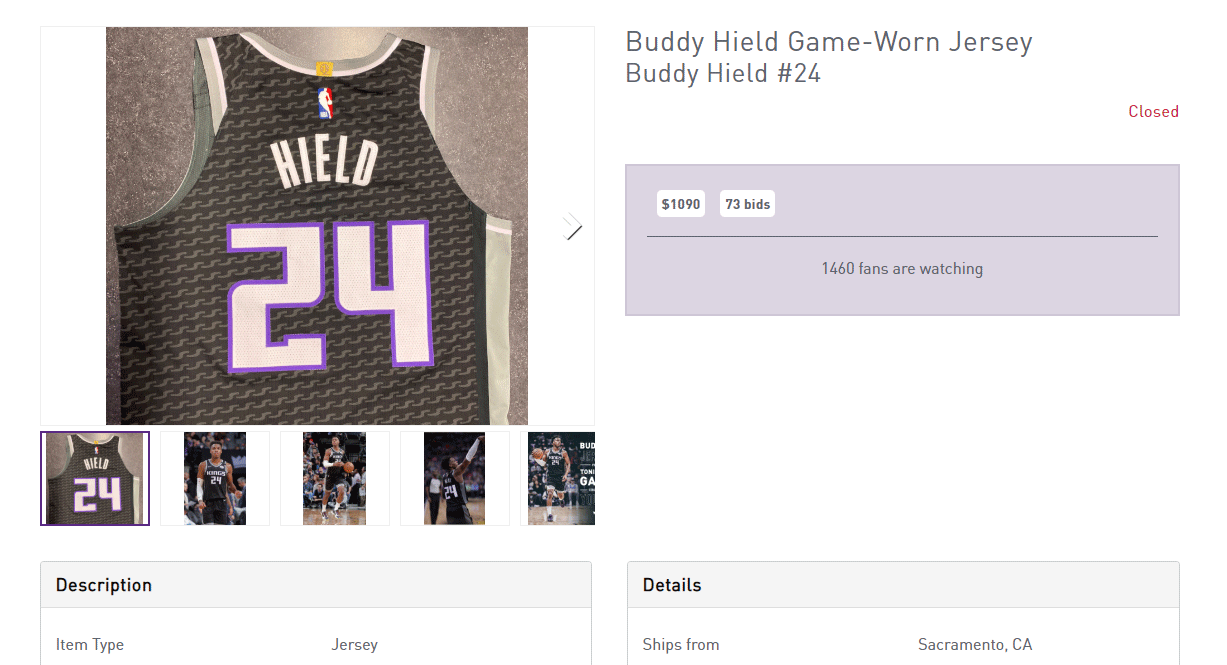 The next auction will take place on the 29th of January at 7:00 PM PT when the Kings take on the Oklahoma City Thunder.
The Kings are Trailblazing in the Blockchain Space
A number of ICO's, like the Universal Recognition Token, for example, have attempted to take on the auction space. Very little has unfortunately come of these projects leaving established companies such as ConsenSys the only viable option for big sporting brands.
Last year in August the NBA itself announced the upcoming launch of its own digital collectibles platform, however, the Sacramento Kings seem to be competing on every level.
Two months later the Kings announced it's own crypto collectible partnership in collaboration with CryptoKaiju. The franchise is clearly trailblazing in the blockchain space.
Chief Technology Officer Ryan Montoya had the following to say about this latest auction announcement:
"We have integrated blockchain technology into our business across multiple platforms, including our reward program, and now our fans will have the opportunity to securely purchase authentic game-worn merchandise in real-time using an innovative blockchain-based solution."
"Mr. Real-Time" Steers the Kings Down the Blockchain Path
The Kings have already built quite a reputation in crypto. All the way back to 2014, the NBA outfit first announced that it would accept Bitcoin payments.
This is all thanks in large part to owner Vivek Ranadivé who purchased the team in 2013. Ranadivé has earned the nickname of "Mr. Real-Time" thanks to his use of real-time technology in business.
The U.S. memorabilia market is estimated to be worth at least a whopping $5,4 billion. And Ranadivé is surely looking to be at the forefront of that as blockchain paves the way.