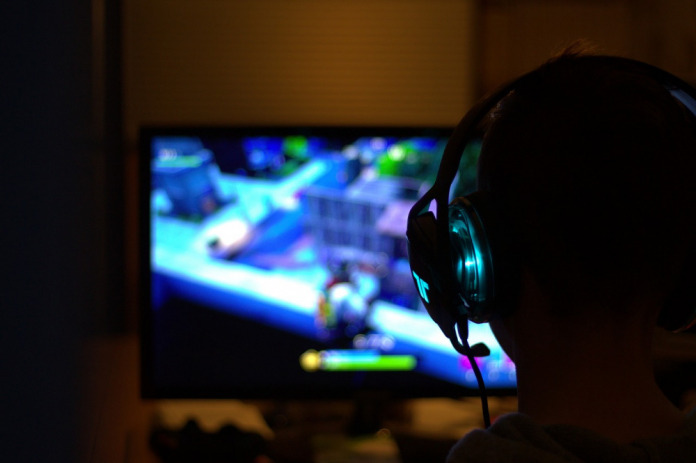 Despite a mixed year for crypto in 2019, cumulative users across all blockchain games grew a massive 118%.
My Crypto Heroes is the best-performing blockchain game for 2019 with almost 5,000 unique active ethereum wallets.
Volatile crypto prices could destabilize blockchain-based games at any moment.
Blockchain games are still in their infancy. And just like the cryptocurrencies that power them, there's much speculation about whether they can take on their more established rivals.
A recent report from decentralized application tracker DappRadar suggests the answer may be a resounding yes. According to the report, the best blockchain games of 2019 achieved a stellar monthly retention rate of 75%.
Retention rates of 10 key #blockchain games.

Five running on the #Ethereum blockchain, four on #EOS, and one on #Ontology.

Some games sustained monthly retention rates of over 75%, and most had multiple months of retention greater than 50%.https://t.co/VkZtvcTic0 pic.twitter.com/OjpcDTAisi

— DappRadar (@DappRadar) January 30, 2020
Retention is a major marker of success. And in today's market with such heavy competition, attracting players and then keeping them, is key to success.
DappRadar notes that almost 20,000 daily active blockchain wallets were recorded across the major smart contract platforms:
During the year, cumulative user growth across all games was 118%, with Ethereum ending 2019 as the leading blockchain with 44% of the category's total wallets. EOS accounted for 41% of wallets, with TRON and Ontology trailing with 9% and 4% respectively.
The Appeal of dApp Gaming
One of dApp gaming's most lucrative appeal is the use of non-fungible tokens (NFT). NFT's prove ownership of rare in-game items on the blockchain.
Last year CryptoCoin.News reviewed some of the hottest games that use this technology. It's no surprise that some of those made DappRadar's list, however, a few innovative titles have since stolen the show.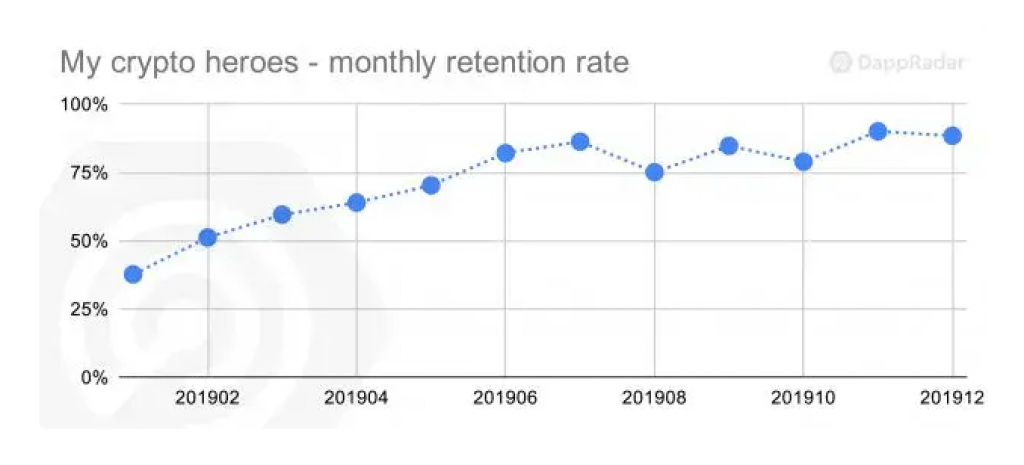 My Crypto Heroes is 2019's best-performing blockchain game (in terms of retention) with almost 5,000 unique wallets transferring ethereum rewards on a regular basis.
0xUniverse (one of our top 10) also made the list, however, the game is highly dependent on ethereum transactions. A spike in fees last year highlighted one of the major risks associated with blockchain-based games:
0xUniverse was heavily impacted by the doubling of gas fees during September. This resulted in the collapse of its retention rate to 33%.
Price Volatility Still a Risk for Blockchain-Based Gaming
Fees are affected by price stability. If crypto exchange rates move too quickly, fees usually go up. Fortunately, 0xUniverse weathered the storm but it might not be that lucky the next time the ETHUSD rate rises dramatically.
For example, a popular Minecraft server that awarded players with bitcoin previously shut down in 2017 when the flagship crypto was rocketing towards $20,000.
Now as crypto prices have stabilized somewhat, a new bitcoin Minecraft game called SatoshiQuest has popped up in its place.
Whether its smart contract platforms or just plain old vanilla bitcoin, it doesn't matter. Only during the next booming bull market will we be able to tell whether these games can stand up to the pressure.