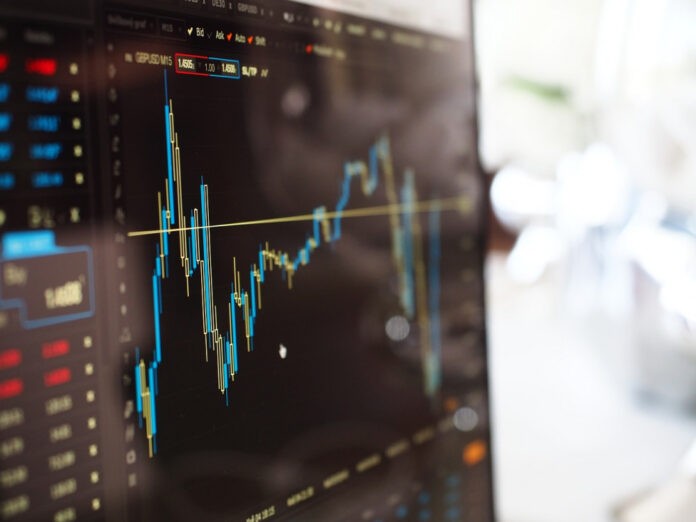 Bitcoin rose 30.13% in January, the most significant start to a year since 2013.

The bitcoin halving is three months away, and prices typically rise in the months following the event.

The Coronavirus is hitting risk assets hard, but there is no consensus yet whether bitcoin is a safe haven.
Bitcoin's monthly candle closed on Friday, and most observers appear to have missed the impressive gain the leading cryptocurrency made in January.
According to TradingView, bitcoin climbed a smidge over 30% for the month, making it the best start to a year not seen since 2013: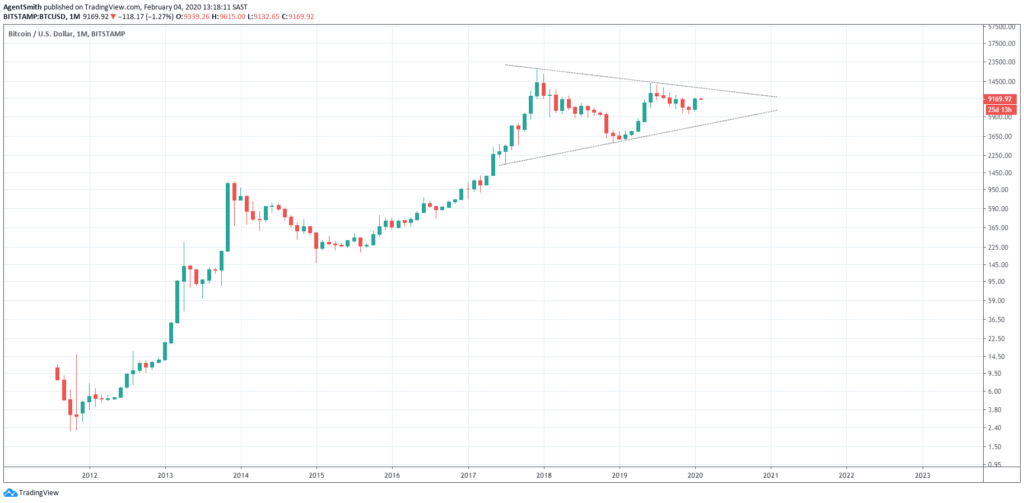 Bitcoin rallied over 5000% that year, taking early investors for a moon ride from $13 a coin all the way up to $725 after briefly touching $1150 in November.
Speculators are anxious for another bull run; however, the law of diminishing returns suggests that we may never see a repeat of that early parabolic run.
Bitcoin Halving Only Months Away
The bitcoin halving is a mere three months away, and historically prices tend to rise in the months following the event.
On May the 12th, in the early hours of the morning (Central European Time), the bitcoin block reward will decrease from 12.5 BTC down to 6.25 leaving less on the table for the highly competitive mining space:
#bitcoin halving 3 months to go .. now above S2F model value pic.twitter.com/v8Hhh1ot55

— PlanB (@100trillionUSD) February 2, 2020
As noted above, bitcoin quant Plan B expects the halving to coincide with his stock-to-flow model (S2F). The model is unproven, but if it holds, the flagship crypto should hit $100,000 a coin before the year is up.
Nobody can predict price movements with absolute certainty, of course. But given these fundamental drivers and the ongoing excessive central bank money printing, the probability of bitcoin hitting this target in 2020 is not out of the question.
From current price levels, that would mean a gain of almost 1000%.
Markets On Edge Thanks to the Coronavirus
As CryptoCoin.News reported last week, both gold and bitcoin have been performing remarkably well in the wake of the Coronavirus crisis.
Indices and commodities were noticeably down for the month, and only one major asset outperformed bitcoin – Tesla.
January…
Tesla $TSLA: +56%
Bitcoin: +28%
Amazon $AMZN: +9%$MSFT: +8%
Long-term Treasuries $TLT: +8%
Volatility $VXX: +7%$GOOGL: +7%
Apple $AAPL: +5%
Gold $GLD: +4.5%
Nasdaq 100 $QQQ: +3%
Bonds $AGG: +2%
S&P 500 $SPY: -0.04%
Small Caps $IWM: -3%
China $FXI: -9%
Oil $USO: -15%

— Charlie Bilello (@charliebilello) January 31, 2020
The investment community continues to debate bitcoin's supposed safe-haven status; however, only a prolonged period of economic trouble will provide enough data to back up this claim.