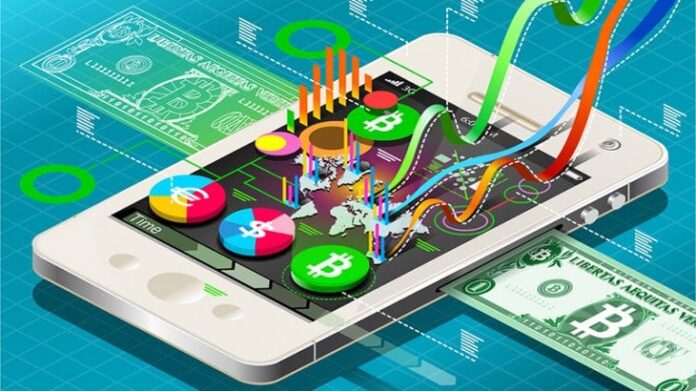 The gaming industry is continuously growing and experts predict that it could reach $235 billion in the next three years. Crypto and blockchain developers have been working tirelessly to disrupt this sector. At the moment, there are a number of crypto games in the market. These games give you as a crypto enthusiast, an opportunity to have fun while earning crypto.
We have reviewed 10 of the leading crypto games that are in the market now to help you select the best game to participate in.
HunterCoin
HunterCoin went live in 2014. To play this game you need to deposit some of your huntercoin (HUC) holdings. After banking your HUC you can begin collecting coins in the game. However, you are not alone as there are competitors who will try stopping you from getting coins. You would have to kill them to keep your coins.
Also, you can send hunters to get gather coins for you. Nonetheless, you would have to carry the coins collected to the spawn points to transfer them to your crypto wallet.
Beyond the Void
Beyond the Void is a hybrid space strategy game. It features some element of MOBA (Multiplayer Online Battle Arena). Its setting is that of the future world and its RTS (Real-Time Strategy) involves a 1 versus 1 space battle. The game gives you the thrill of becoming a spaceship captain and traveling to new galaxies.
The aim of the game is to design and establish an unbeatable fleet to overcome your opponent's planet. The game is available in Windows and Mac OS X versions. It runs on ERC20 Nexium tokens, which you can use to buy different things in the game or exchange them.
Augmentors
Augmentors is a game of dominance. The game gives you control over different creatures (dubbed Augmentors) that you use to fight for supremacy. As you battle, you can gather an army of powerful creatures, which you can train, buy, and sell as needed. All the creatures have distinctive qualities and are stored on the blockchain. 
The game uses the DataBits token which you can use to buy different virtual items including potions and weapons among others. 
Crypto Kitties
Crypto Kitties is among the most famous blockchain-based games. It involves buying cats and mating them with others to produce crypto kittens. You can then raise these kittens, which are all unique and sell them as you want. The cats have their stock exchange, which runs with accordance to standard market laws. 
In 2017, Crypto Kitties became the leading game on Ethereum. This saw crypto adopters who had bred the virtual cats make more than $12 million. At one point, investing in the game was so profitable that it outperformed real stocks.
EOS Knights
EOS Knights allows you to play and gain objects and experiences as you move through different stages. As the name suggests, the game runs on the EOS blockchain. It involves fighting against bad guys and if you die, you can come back again by redeeming the items you have earned along the way. The game also has a marketplace where you can trade objects.
MegaCryptoPolis
MegaCryptoPolis is a strategy game that involves building cities. In the game, the aim is to purchase and manage blocks of land and exploit them to earn you taxes. The taxes value increases with contiguity. Since the plots of land are tradeable between the players, it is important to buy plots that are adjacent to one another. 
The game runs on the Ethereum blockchain and contributes 25% of the network's total transactions. Earlier this year, the game had 56 districts and 21 thousand blocks of land. The game supports ERC721 tokens.
oxUniverse
oxUniverse involves space exploration and colonization. The game has planets and resources that you can use to build new rockets. You can use these rockets to explore and conquer other planets to build an empire. Every once in a while, you might stumble upon an artifact that came about as a result of an alien civilization.
The game runs on the Ethereum blockchain and all planets and objects are based stored on the blockchain.
High Fidelity
High Fidelity runs on a blockchain with a PoP (Proof of Property) consensus algorithm. This algorithm allows gamers to earn tokens by selling virtual in-game items. The game has its own crypto coin. Seeing that the game runs on the blockchain, you can set stern rules to restrict visitors from accessing private areas. These rules also help you to monitor their behavior.
Spark Profit
Spark Profit is a fun bitcoin market prediction game. It let you make predictions on real-life money markets such as FX and crypto markets. The accuracy of your forecasts determines the number of points you earn. Once you accumulate points, you can cash out in BTC. The game is available on iOS and Android. Also, you can access it through a web page. 
Spells of Genesis
Spells of Genesis combines a trading card game and arcade-style gaming features. The game involves collecting, trading, and combining orbs to create the strongest gameplay deck. You then test the strength on your deck by playing it against other players. On top off this, Spells of Genesis allows you to own in-game items and cards, which are stored on the blockchain. As a result, you can earn BTC directly within the game.
These are just a few crypto games that you can play to increase your crypto holdings. Blockchain developers are continuously creating new games to attract gamers to the nascent sector. Satoshi Quiz, RollerCoin, and Bitcoin Flip are examples of other good crypto games.