Blockchain technology has brought great innovations and has been disruptive in many industries such as the financial industry. This technology has created its own vocabulary and some of its words can create confusion, such as the differences between cryptocurrencies, tokens, and blockchain algorithms.
Governments have been continuously consulting with experts in the field to establish clear differences between these new digital assets to inform regulations, which in many cases depend on their centralization or decentralization. As an example, we can see the resolution issued by the SEC about tokens and Ether (ETH).
On July 9th, 2018, the Ripple team posted on their website a statement inviting the entire crypto community to read it to settle the confusion in using the terms 'Ripple' and 'XRP'. Ripple's team said that 'Ripple' is the name of the company and that it should not be confused or used to name the 'XRP' cryptocurrency and that both differ from the technology it uses, called 'XRP Ledger'.
Coinmarketcap, one of the most visited pages of information about the cryptocurrency market, recently adjusted the name and logo of XRP given that from the moment the cryptocurrency was included, it was presented with the logo and name of Ripple the company.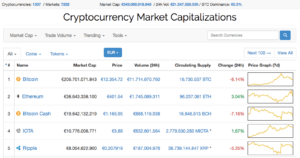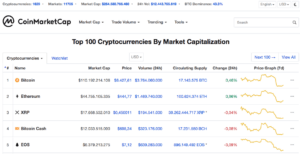 In order to clarify all doubts regarding the subject, below we have made a series of questions and answers which will clarify this topic:
What is Ripple?
Answer: It is the technology company that provides solutions (xRapid, xVia, xCurrent) for sending money globally to financial institutions.
What is XRP?
Answer: This is the independent and decentralized digital asset (cryptocurrency).
Which is the Ripple logo?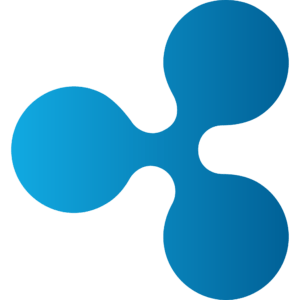 Which is the XRP logo?

What is XRP Ledger?
Answer: This is the open source blockchain technology behind XRP.
Does Ripple (board, founders or employees) control XRP or XRP Ledger?
Answer: No, because it is a decentralized cryptocurrency. The XRP Ledger cannot be owned by a single entity and it's independent of any person or business (including Ripple company).
Who controls the success of XRP and XRP Ledger?
Answer: The community who deal in XRP, uses the technology or contributes to XRP and XRP Ledger.
Who owns XRP?
Answer: Anyone can own XRP. The maximum supply of XRP is 100 billion and Ripple owns 60 billion XRP, where approximately 55 billion XRP is locked up in escrow.
So, XRP has the same name and symbol?
Answer: Yes, the name and symbol are the same (XRP). The symbol in Twitter is $XRP.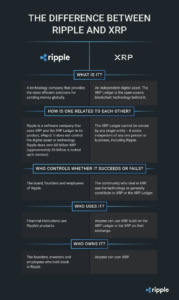 Accordingly, Ripple has clarified a topic which had caused confusion among users of cryptocurrencies and leaves no controversy when compared to Bitcoin Cash, (the cryptocurrency generated by the 2017 Bitcoin hardfork) which part of the community still calls Bcash.