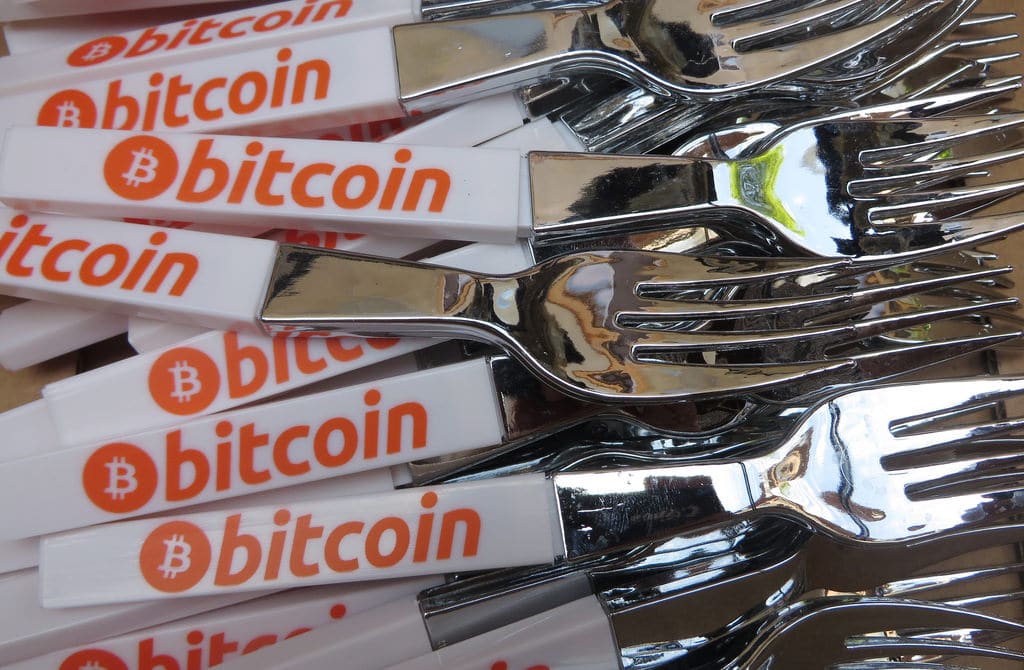 The newest addition to the Bitcoin family, Bitcoin God, will fork on Christmas Day.
This last year has truly been the year of Bitcoin. Not only has the cryptocurrency enjoyed an exponential growth rate, but it has also been characterized by forks too. This last year already witnessed the birth of Bitcoin Cash, Bitcoin Gold, and Bitcoin Diamond. However two more forks, Bcash and Bitcoin God are likely to happen before the year's close.

A Bitcoin fork essentially refers to a split in the network. After the split, the latest fork would carry a new set of system changes previously agreed upon by the relevant Bitcoin community. The fork is generally scheduled to occur once the network has reached a specific block height. Once this block height is reached, a network snapshot is taken and that signifies the dawn of a new fork.
This means that the fork shares the transaction history of the larger Bitcoin network up until the moment of the fork. After the new cryptocurrency has forked successfully, it will soon boast its own history of dedicated transactions and mined blocks. The new network will also boast certain policy changes and improvements that have previously been agreed upon by the Bitcoin community.
The network's latest fork is confirmed to be called Bitcoin GOD and is scheduled for forking this coming Christmas day.
Chandler Gou, the prominent Chinese cryptocurrency investor has been confirmed to be the driving force and mastermind behind Bitcoin GOD. According to Guo, GOD will fork this upcoming Christmas and surprisingly will not allow a premine.
Bitcoin God (GOD) will be forked off the main bitcoin chain at the block height of 501225, which will happen on December 25h to be symbolic of me giving candy to all Bitcoin Holders. The total amount will be 21 million. No pre-mine. pic.twitter.com/4T2lwojYTr

— Chandler Guo (@ChandlerGuo) December 4, 2017
Following the Tweet, several crypto enthusiasts asked Guo via Twitter, whether Bitcoin GOD was a joke. Guo responded by confirming that Bitcoin GOD was a real project and that Guo himself has been actively involved in it.
In addition, there have been reports of several other Bitcoin forks scheduled in the foreseeable future. A crypto user recently reported a new repository on the Github page for a coin labeled Bcash. While the repository page was created on December 1, the project has been announced as far back as August, shortly following Bitcoin Cash's successful fork.
According to Bcash's Github repository page, the cryptocurrency will combine Bitcoin's ledger with Zcash's privacy features.
While the individual behind Bcash does have a Twitter account, they are not active on it. According to reports, the developer goes by the online alias of "Freetrade". According to the user, they have been involved in several other crypto projects including Hodlcoin, Protoshares, and Memorycoin. The user did emphasize that Bcash will not be linked to Bitcoin Cash whatsoever, but would rather be its own independent network.
Freetrade even cautioned users that several hackers might exploit the Bcash name in order to exploit crypto enthusiasts. Freetrade continued to state that Bcash is not yet available for purchase.
So far the crypto community still seems somewhat divided when it comes to Bitcoin forks. While some welcome the competition in the market as well as the innovation, several others have noted that a divided community can be vulnerable to security concerns amongst a host of other issues.