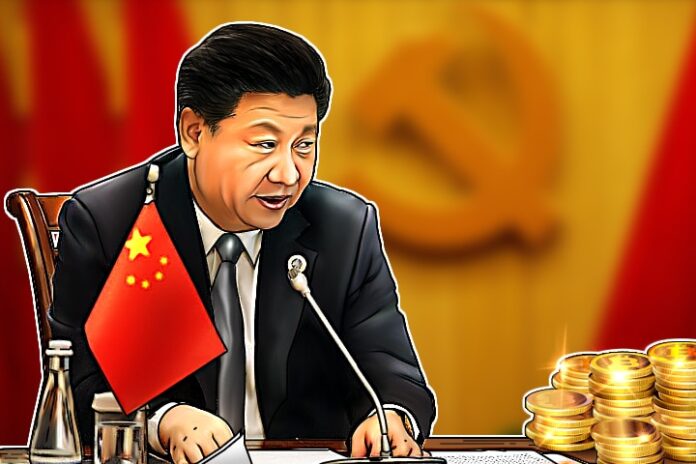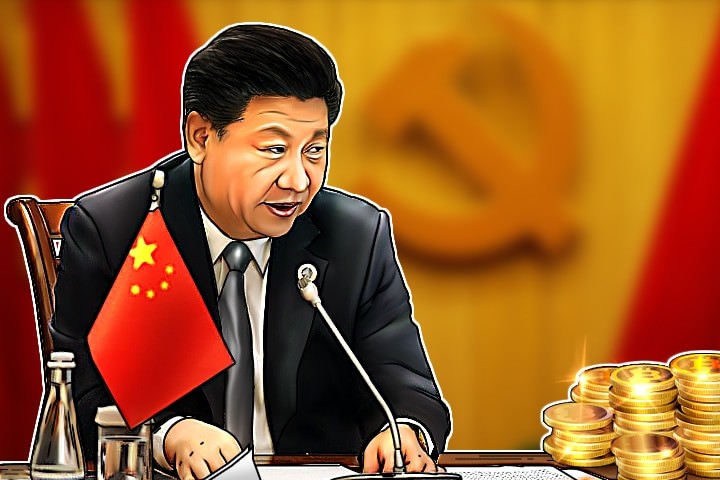 Despite the country's blanket ban on cryptocurrency, the over-the-counter Bitcoin industry has never been more lucrative.
China is a well-established hub of activity when it comes to the cryptocurrency world. The country is hosts to some of the world's largest mining operations and before the blanket ban was put in place, China accounts for the vast majority of Bitcoin's daily trading volume. After the ban was implemented, daily trading volumes for both Bitcoin and renminbi have basically disappeared. However, the over-the-counter industry has never been stronger in the country.
Previously China accounted for the vast majority of Bitcoin's as well as the renminbi daily trading volume. Currently CNY-based trades account for a mere 0.03% of the daily trading volume which places China at number 20 of the world's biggest contributors to the daily trading volume.
However, according to Leonhard Weese the tech-columnist as well as the founder of Hong Kong's Bitcoin Association, there are still international cryptocurrency exchanges which are operating in areas such as Hong Kong. According to Weese, China's top exchanges, OKcoin, Huobi and BTCC, currently, process 7% of the total daily trading volume.
For example, currently, Huobi is processing $194 million worth of Bitcoin linked to Tether while OKcoin processed around $11 million. In addition, BTCC has traded $146 worth of Bitcoin, ether, Bitcoin Cash and Ethereum Classic. Interestingly, Tether (USDT) has replaced CNY in terms of daily trading volume.
While the Chinese daily trading volume is at an all-time low, the OTC industry is flourishing. This last week alone, the China-based Localbitcoins set new records as peer-to-peer based exchanges have gained momentum in the country. The craze has also given rise to other OTC platforms such as Poim, Coincola, and Richfund.pe.
These platforms have grown popular amongst Chinese investors as they offer substantial Bitcoin offers to investors, while also adding to the Chinese exchanges' liquidity. Richfund, in particular, has become a reputable Bitcoin-based hedge fund service as well as a noted player in the OTC industry which has attracted several institutional investors.
According to Richfund CEO, Lin Li, the company has provided added depth and volume to the cryptocurrency industry in China and has since its establishment become a strategic partner of Huobi.
However, there are rumors which suggest that the government could perhaps that OTC platforms next to its cryptocurrency crackdown. In November the Chinese broadcasting service, Central Television (CCTV-13), warned its users that the OTC industry carries several risks. However, this warning did little to discourage the enthusiastic underground market. Cryptocurrency investors have been using messaging apps such as WeChat, Telegram, and Alipay to facilitate underground trading. In addition, Paxful, the China-based P2P platform has never been doing better.
Despite the massive underground trading activity, most PBOC authorities have expressed their positive sentiments regarding their cryptocurrency ban. The local media outlet, Yicai, reported that the People's Bank of China (PBOC) vice governor, noted that the country's central bank acted in accordance with its own and the government's view on cryptocurrency.
Pan Gongsheng from the PBOC noted that the bank was correct in its actions as it discouraged possible nefarious activities and protected Chinese investors from the risks associated with cryptocurrency and ICOs.
Ever since the ban, several OTC trading platforms have emerged in the Chinese market, including, Gatecoin, Circle Financial, Genesis Block, and Octagon Strategy. Octagon Strategy specializes in providing its users with liquidity through cryptocurrencies such as Bitcoin and ether. Gatecoin has also been at the receiving end of a lot of attention ever since the Chinese government implemented their blanket ban. The platform aims to provide solutions for both prominent market makers as well as retail investors.
The Hong Kong-based Genesis Block was instrumental in introducing Bitcoin Cash to Chinese markets. All OTC platforms generally have a minimum amount required for transactions. Generally every order has a minimum spending amount of $100 000 and a maximum of $10 million.