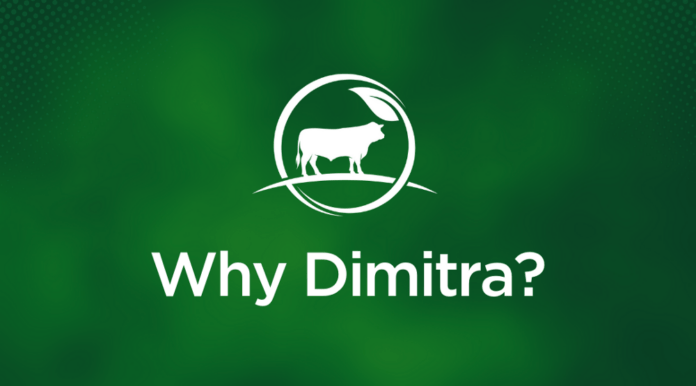 Dimitra has a bold vision and mission of helping 570 million farms across the world, which translates to approximately 3 billion people as a market opportunity. Dimitra is an Ag-Tech platform that is delivered via a mobile application. We have completed and implemented 13 modules and around 190 different data entry screens. Dimitra is a data-driven solution that delivers 3 main results to farmers and farms:
1) Increase Yields
2) Mitigate Risks
3) Reduce Expenses
Many agricultural solutions on the market address one or two specific issues but do not broadly address the digital needs of farmers. This results in farmers and governments requiring 4 or 5 solutions. This creates additional cost, data integration complexity and a lack of analytical and data sharing capabilities. Governments and farmers want one platform that is multipurpose. Dimitra has listened to those customers and created a complete Operating System (OS) for Ag Tech.
Watch our intro video and see the range of functionality provided below:
As you can see, Dimitra isn't just at the concept stage, last year we set a goal of growing to serve 10 million farmers, and as it stands now we are on track to exceed that target and have the platform in the hands of 15–18 million farmers before the end of 2021.
The success of our application has led us to serious discussions with 71 nations and putting "feet on the street" in 60 nations. Our goal at Dimitra is to get our Connected Farmer Platform into the hands of farmers in 100 countries over the next three to five years. Here are two of our most recent announcements highlighting the kind of work we are doing:
https://www.einpresswire.com/article/545808379/dimitra-agriculture-awarded-technology-contract
Here is our latest press release: https://www.einpresswire.com/article/547253330/dimitra-and-agzon-agritech-announce-partnership-delivering-mobile-ag-technology-to-350-000-farmers?n=2
Let me provide more context — Currently, in many of the developing nations in the world, affordability prevents most farmers from having access to technology similar to G7 nations. Dimitra and its ecosystem partners break down that barrier by getting it into the farmers' hands cheaply, and often for free.
Here we illustrate the benefit of Dimitra. Imagine a typical smallholder farmer who consumes 75–80% of the crop that is grown and takes 20–25% of their crop to market. Using recommendations from the Dimitra platform we can grow the farmers yield by 20–25%, effectively doubling what they take to market. This doubles their revenue.
Multiply this effect across millions of farms per country in one hundred countries. This impact of change is life-changing. Working together we can change the world.
Imagine the impact created with this increase in revenues in communities around the world and the positive ripple effect.
Imagine the impact Dimitra will have on food production.
Now contemplate if the farmers start adopting more sustainable practices while increasing their output, the impact this will have on climate change and soil degradation is significant.
This is all on the blockchain so it is immutable, fraud-proof, and fully trackable.
How does Dimitra actually work?
We partner with governments to make our platform available to large farming groups or associations. This often is white labeled in the country's brand prior to being delivered to the farmers. The farmers are then incentivized with "Dimitra points'' to record their farming information on the platform. The more the farmers use the platform, the more points they accrue. As they reach a certain point threshold, the farmer is then able to transfer their points into the DMTR token and buy ecosystem services like sensors, getting a soil specialist out or a drone specialist out to help improve the conditions on their farm. Or the farmer can transfer their DMTR into another crypto and off-ramp into their local currency. The utility of the token drives the ecosystem, and the more it gets used the better it is for the price.
There are giant social and economic implications for how Dimitra will help millions of people across the world and improve the standard of living of millions of people around the world.
What are the benefits for investors to be part of Dimitra?
1) Unlike the common criticism that most token projects get which is "there isn't anything to the project and it's just a white paper with an idea with no real customers", you are actually part of a real blockchain project that has real use cases and real customers. In fact we are among the fastest-growing tech platforms in the world.
2) Next, buying the tokens actually means you are making a real difference in the world with your investment. Buying tokens directly translates into getting the technology into farmers' hands and helps accelerate our mission.
3) Staking — the juicy stuff that the Blockchain community loves. We designed Dimitra not only for social good in mind but also to reward our investors for supporting the project. We're offering staking and our starting APY is a 13% reward. Of course, it's maxed out with a million tokens per month but that's a pretty juicy APY. By locking up tokens with our staking mechanism will have the benefit of locking up supply and investors are rewarded for their long-term commitment to the project, and this removes tokens in circulation.
4) Liquidity pools — Dimitra fully intends on getting our tokens into liquidity pools where people will be able to borrow/lend and more.
5) Validator nodes — Our validators can make significant profits and will receive a minimum of 25% APY for running full nodes and 13% for our test nodes. We're aware that when running nodes, operators provide the network with useful resources, including CPU, memory, storage, and network bandwidth, and that these resources are not cost-free, which is why node operators price their services and compete for available demand. Full Node operators receive fees collected from transactions. The more transactions that a Full Node processes, the more it earns.
6) Farmer Point program (farmers receive points, convert them to tokens, and spend them for agri-services.)
7) Data exchanged for farmer points is aggregated for anonymity and provided to Universities, Governments, etc.. returning revenue to the token network.
8) Agri-services provider demand (service providers receive Dimitra tokens for services including goods and margin.)
9) Agri-finance demand (development banks and aid organizations provide funding through the platform which increases demand for Dimitra tokens, Dimitra platform, and services.)
10) Government Ministries get involved (as they do today) by providing additional incentives to farmers to participate in growing programs by adding valuable inputs such as seed, funding, and training. This creates additional multiplier effects expanding system usage.)
11) Investment Leverage with finance providers (leveraged investment creates a multiplier effect on the total project value.) As we invest in projects we find other investment partners who co-invest in getting a project off the ground. This multiplies the project-based investment dollars.
12) Consumption incentives (discounted sensors, DNA testing, drones provided centrally are paid for by Dimitra tokens.)
13) Price mechanisms (open appreciation on a token with relatively fixed service pricing assures that a multiplier exists allowing farmers to spend more as they become more successful.)
14) Software developer demand (software developers create new modules on the Dimitra Platform and the developers then charge access to their modules in Dimitra tokens. Farmers, corporations, and governments pay in tokens.)
15) MicroLoan Strategy (Partnerships with DeFi, financial institutions, development banks, and corporations provide micro-loans to farmers allowing them to buy Dimitra products using Dimitra tokens.)
Each one of these levers provides a carefully designed appreciation mechanism creating a manageable multiplying effect on the supply-demand equation. Our utility to the farmer from a knowledge and analytics perspective combined with our free-to-farmer strategy provides us access to one of the largest economic verticals globally. The Dimitra Token has built-in scarcity, starting with a planned Token Distribution and maximum supply.
Our economics model may seem complex but in practice, it is simple to the farmer,
Farmers use the platform to manage their farm and earn points (eg farmer earns $20 in tokens)
Farmers receive recommendations that will improve their output (recommendation requires that they spend $40 in tokens to earn $400 in increased crop yield)
Farmers buy sensor services with tokens from an ecosystem partner (Sensor provider comes out and tests soil, is paid $40 in tokens, loads data collected into Dimitra platform)
Farmers' trust in the Dimitra system increases as yield increases, creating a cycle of service and token demand.
We hope this provides you with some profound insights into the mission at Dimitra and we hope that you'll join us in this journey to move mountains. In our next article, we examine the Dimitra token and its technical aspects.
Thank you,
The team @ Dimitra
If you have questions feel free to reach out to: [email protected]

Mike Meurin is the Chief Digital Currency Officer @ Dimitra and is focussed on all things related to the Dimitra Token, Digital Currencies, Blockchains, emerging technologies, and more.

Mike discovered blockchain in 2016 while working in enterprise sales for several technology firms prior to Dimitra such as Citrix Systems, BlackBerry, and more. His current interests include bringing emerging technology education and technology to the people who need it most and improving soil conditions and sustainability around the world. Mike is also an avid traveler and loves music production and mixing.
Disclaimer
Certain statements herein may constitute forward-looking statements. When used herein, the words "may," "will," "should," "project," "anticipate," "believe," "estimate," "intend," "expect," "continue," and similar expressions or the negatives thereof are generally intended to identify forward-looking statements. Such forward-looking statements, including the intended actions and performance objectives of Dimitra Incorporated, involve known and unknown risks, uncertainties, and other important factors that could cause the actual results, performance, or achievements of Dimitra Incorporated in its development of the system, network, its components, and the tokens to differ materially from any future results, performance, or achievements expressed or implied by such forward-looking statements.
No representation or warranty is made as to future performance or such forward-looking statements. All forward-looking statements herein speak only as of the date hereof. Dimitra Incorporated expressly disclaims any obligation or undertaking to disseminate any updates or revisions to any forward-looking statement contained herein to reflect any change in its expectation with regard thereto or any change in events, conditions, or circumstances on which any such statement is based.
You are not to construe this article as investment, legal, tax, regulatory, financial, accounting or other advice, and this article is not intended to provide the basis for any evaluation of an investment in an interest.
We cannot accept investments from the United States of America, Canada, North Korea, Syria or from individuals on the United Nations list of Specially Designated Nationals.