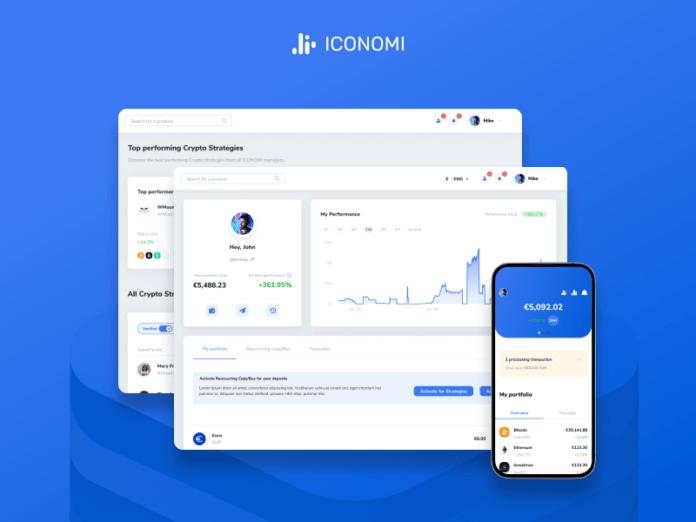 Two main benefits and features are coming to ICONOMI at the start of the new year – significant improvements to our trading engine, the heart behind all transactions on ICONOMI, and a partnership with Elliptic.
To start with our engine, it fills two primary functions for traders. First is that as a platform, ICONOMI is built on top of exchanges. Thus, the trading engine looks at many of the top exchanges to find the best current prices, best pairs to trade, and liquidity for each trade. To put it simply, it tries to find the best way for traders to exchange the crypto assets they have with the crypto they want without the need to hop between different exchanges.
The next function ties into the user experience – it allows traders to rebalance their entire portfolio at once. Users can have an assortment of up to 150 vetted crypto assets, which can be rebalanced into any structure they want at any point with a few clicks.
The trading engine is behind all of these transactions, and it's a complicated beast. Our team has worked hard to optimise it, making it much faster than it was before, resulting in faster and more efficient rebalances.

The second part of our early-year update is a partnership with Elliptic. As a firm regulated under the FCA, ICONOMI tries its utmost best to perform strict AML – anti-money laundering – and CTF – combating the financing of terrorism – operations. A big step in this is Elliptic, a crypto compliance solution specialised in preventing financial crimes in the crypto sphere. It provides blockchain analytics to help firms, such as Revolut, Coinbase, and now ICONOMI, in mitigating risks associated with trading on the blockchain.

These are but a few of this year's updates, and we are fully committed to bettering the platform's user experience and upholding the current and future financial security standards.