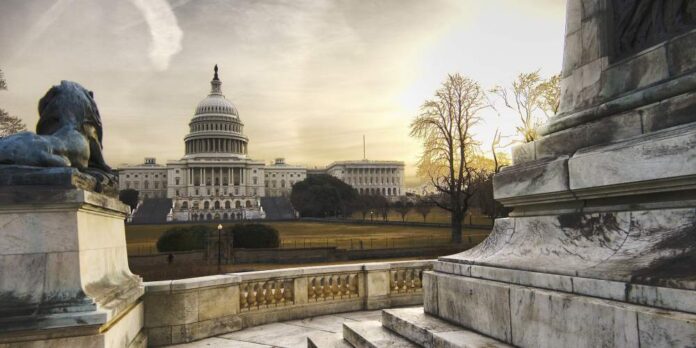 Congress Representative Ted Budd (R-NC) has urged lawmakers regulators not to drive blockchain innovation out of the US. 
DAOs are reaching out to Lawmakers
Congressman Ted Budd, who is both a member of the House Financial Services Committee and the Congressional Blockchain Caucus has spoken out during an online interview with MakerDAO. He encourages DeFi projects and Decentralized Autonomous Organizations to come forward and proactively reach out to regulatory bodies in order to seek compliance with existing regulations:
I would come and not do tech speak to these folks, but if you can explain it really clearly, ask how they think about these things. Propose the questions ahead of time, we are pretty accessible.
So far, US lawmakers are taking a mixed stance on cryptocurrencies and blockchain technology. On the one hand, the state of Wyoming legally recognizes DAOs as the first-ever jurisdiction in the world. The law that recognizes DAOs as a distinct form of limited liability enterprise came into effect on July 1st, 2021. 
On the other hand, the US is also cracking down hard on crypto projects and services. Besides the SEC's numerous lawsuits against utility tokens that are regarded as "securities" by the financial authority, stablecoins are increasingly coming under fire. Earlier this week, the Acting Comptroller of the Currency, Michael Hsu, and Treasury Secretary Janet Yellen announced that they are going to investigate Tether's collateral reserves.
Excessive Regulation could drive Crypto Projects into hostile Nations
Budd criticized several of his colleagues in both the House of Representatives and the US Senate that are suspicious of crypto projects and blockchain technology. According to the congressman, many high-ranking US politicians fear that this could become a threat to their national sovereignty, or lead to a destabilization of the US-Dollar. He added:
You even have some in the House that sit not too far from me on the House Financial Services Committee that would call blockchain basically a financial 9/11.
Budd on the other hand fears that blockchain technology, as an important driver of innovation, could shift to other countries, if regulators stifle innovation in the United States:
I think we need to be very open to this. We need to make the US the place where this technology flourishes. It's a new technology that's going to evolve and I'd rather evolve here in the US than in Singapore or in Estonia, or other nations that could be hostile to the US.