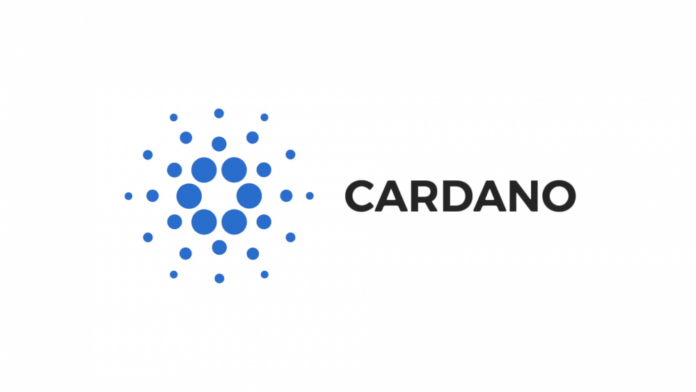 The currently fifth largest cryptocurrency by market cap, Cardano (ADA) is in danger of dropping by up to 90%, according to veteran analyst Peter Brandt. 
I remember being scoffed at unmercifully when I identified this top in $LTCUSD back in mid 2018

Hey Cardano trolls $ADAUSD , take aim… pic.twitter.com/3gytNHW4cR

— Peter Brandt (@PeterLBrandt) July 30, 2021
Cardano forms dangerous Head and Shoulders Pattern
Brandt points out that the price chart for Cardano shows a Head and Shoulders Pattern, which is typically read as a strong bearish signal by technical analysts. This chart pattern is marked by a single support level over a longer time period with two smaller peaks (shoulders) and a single higher peak (head) in between.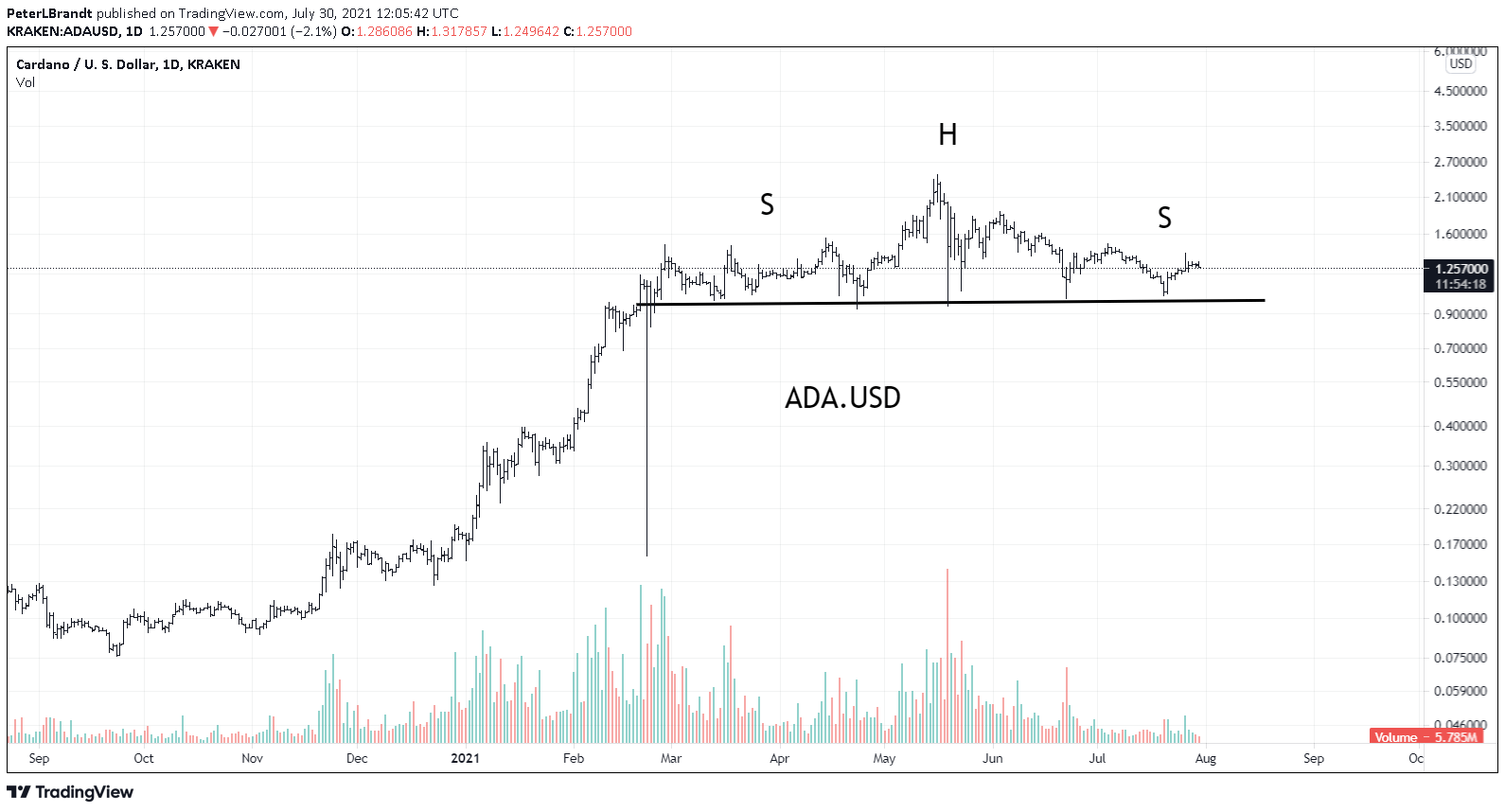 The layer-1 smart contract platform saw a tremendous price increase since the start of 2021. ADA closed the year 2020 at $0.18 and reached its all time high on May 16 at $2.39, which translates to an over 12-fold increase. Even at the current trading price of $1.34, Cardano had a gain of +866% since the beginning of the year. 
It should be noted that technical analysis is highly unreliable, even to the point where Wikipedia cites it as a pseudoscience. Although Peter Brandt has a history of calling tops, such as the crash of Litecoin in 2018, some Twitter users pointed out that some of his predictions involving Head and Shoulders patterns were wrong. 
Smart contracts launch October 31st latest info from Charles

— 𝔻𝕚𝕚 ℂ𝕒𝕤𝕤𝕖𝕤 🏴‍☠️ (@diicasses) August 1, 2021
Is Cardano overvalued?
Still, there is a lot of downside potential, given that Cardano vastly outperformed most of its competitors during the last months, which may not have been warranted. The price gains since the beginning of this year catapulted Cardano up in the CoinMarketCap ranking, at times up to the third place right behind Bitcoin and Ethereum. Before 2021, ADA was only hovering around the tenth place. 
Compared to its competitors Ethereum and Binance Smart Chain, Cardano lags behind in adoption. According to Statista, the Cardano blockchain has only processed a daily average of 42,400 transactions in May, with figures going down since. In comparison, Ethereum constantly processes over 1 million daily transactions and BSC recently recorded its peak activity on July 29 with over 13 million transactions. 
It is likely that the transaction volume will increase once Cardano deploys its full smart contract capabilities on the mainnet, but building up an ecosystem for DApps and DeFi platforms still takes time. On top of that, mainnet launches and upgrades often turn out to be a "buy the rumor, sell the news" event. As such, it is not farfetched to assume ADA to be a speculative bubble waiting to burst. 
Should Cardano drop down to the tenth place in the CoinMarketCap ranking, that already would spell a price drop of 60%, given that all other prices remain the same. Should the whole crypto market turn bearish, or should ADA drop below even below that in the ranking, a 90% crash could be a very realistic scenario.