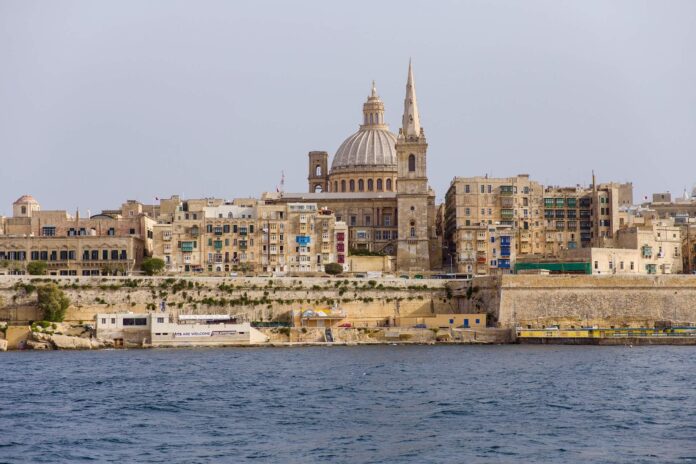 Europe's renowned crypto-island, Malta, has been on the radar of many crypto-investors thanks to its friendly regulations with regards to cryptocurrency and the blockchain since mid-2018. The government of the country deliberately made setting up a company for non-residents easy to attract new income streams and expand the island's economy.
Investments from crypto giants such as Binance and OKEx are migrating en mass into the country in search of favorable legislation. It has opened a new chapter in the history of fintech. In fact, last year, Malta became the first country ever to achieve certainty in crypto-regulation. At the moment, the government of the country is extremely protective of its crypto investors whose numbers on the island are increasing. At the same time, the market of crypto services for entry-level users is growing by the day. Companies like CryptoFollow which have launched in Malta within the last year, push the incentives further with its platform for traders, investors, investment professional and anyone who just recently started to embrace crypto-investing.
CryptoFollow is an innovative investment professional and investor platform for stock and crypto trading backed by smart contracts on the EOS blockchain. Since the company launched in 2018, it focused on solving the existing challenges in the crypto market such as trust, accessibility, time-management and inflated claims. With smart contracts, the platform's decentralized ecosystem facilitates crypto investment management for different types of users. These users include new and seasoned investors and crypto-investment professional.
The platform allows crypto investment professional to manage their client's portfolio in bulk effectively. It also connects investors with the investment professional in a unique way – by matching the investment professional' orders with the appropriate investors' contracts. CryptoFollow pays special attention to verifying and tracking the investment professional' performance and profit-making records to select those whose history has the best performance prior to matching with investors.
On CryptoFollow, investment professionals are of high to the fact that they are authorized to create their own networks and contracts along with executing orders on behalf of their followers. These community leaders can place orders on pre-selected platforms such as Bitmex, Binance, and Robinhood directly from the CryptoFollow platform. Within the platform, investors are the users who search for networks created by investment professional and request memberships to said network. They authorize investment professional to place orders on their behalf once both parties have signed contracts assigned to a network. Those contracts can be individually customized by the platform's users. Thus, investment professionals and investors help each other to increase their profits.
In case you are completely new to crypto-trading, you can have equal access to the market opportunities alongside the experts. An extra advantage for first-time traders and investors is minimal exposure to risks. As an investment professional, you will meet verified professional investors in the platform's secure ecosystem. As a new investor, you will follow the experienced investment professional by matching their orders with a contract on a chosen exchange. Thus, both parties benefit from such collaboration.
CryptoFollow's customer-centric approach is a significant game changer in the crypto-market as it aligns itself naturally with trends such as customer protection and lowering the entry-barrier for traders and investors in the crypto-sphere. Apart from having a contract with CryptoFollow to access the platform, each investment professional enters into an agreement with its followers' community. In this way, all of the parties involved are granted protection from fraud.
To join the platform, you need to sign up for whitelisting at cryptofollow.com. The execution of smart contracts will require ownership of the CryptoFollow Token (CFT) that currently can be purchased during the token sale. If you buy CFT with EOS, you will receive a 5% bonus. Anyone can sign up as an investor, whereas you need to go through a special verification process carried out by the CryptoFollow team in case you want to be an investment professional. For more details, please visit CryptoFollow's site.