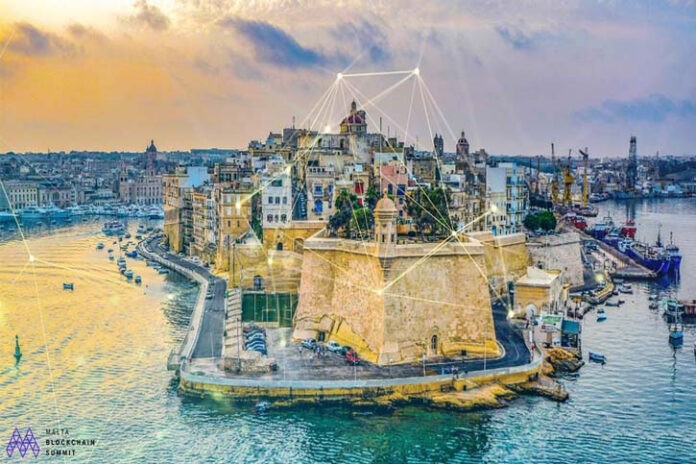 On November 1st and 2nd, a cadre of pre-ICO blockchain projects and ICO investors from around the world will meet face-to-face in Malta at Europe's biggest crypto event of 2018, the inaugural edition of The Malta Blockchain Summit. A key part of the event's calendar is the "ICO Pitch Competition," with three winners splitting $100,000 in prize money, all of which will be vying to launch their projects on what has become the defacto ICO platform in Malta.


Malta has taken the lead as the world's blockchain hub with its trailblazing regulatory framework for ICOs, crypto exchanges, and blockchain application developers. Regulatory clarity has spurred hundreds of blockchain and cryptocurrency businesses to locate, relocate, or colocate in Malta, including the two largest crypto exchanges Binance and OKEx.
The Malta Blockchain Summit will draw 5000 attendees, including hundreds of investors, 100+ speakers, and 300+ exhibitors and sponsors. It is a momentous opportunity for forging of new relationships between ICO launch hopefuls, ICO investors, and the best full stack ICO platform in Malta.
The Battle Between Twenty ICO Hopefuls
Hundreds of investors have registered to attend the Malta Blockchain Summit ICO Pitch Competition. Twenty ICO hopefuls will pitch on the main stage for ten minutes each, ten ICOs on Day 1 and ten ICOs on Day 2. The contestants will face a Q&A session with judges, investors, and the audience after their respective pitches. Investors around the world will view the ICO Pitch Competition live stream.
Judging by representatives from the Blockchain Investors Consortium (BIC) will be based on this criteria model:
White Paper / Pitch Deck / Live Presentation
+
Team & Advisors
+
"Investability" (Use Case / Business Model / Scalability)
+
Token / Tokenomics
+
Proceeds Distribution / Investor Terms / Liquidity Criteria
After pitching in front of hundreds of registered investors and the BIC judges, three ICOs will win the Investors Award to be divided equally among the top three presenters receiving the highest marks from the BIC judges. One big winner will get a lot of promotion and, hopefully, a big venture raise. The project selected as the best out of the field of twenty will additionally receive media exposure in Malta Blockchain Summit post-show marketing campaigns.
Winners will be announced at the end of the conference.
Regulatory peace of mind
ICO Pitch Competition participants can easily meet and hire blockchain and ICO advisory companies in Malta. An ICO project coordinator will not be sleeping well if they engage an ICO platform in a jurisdiction where they fear that, upon waking up tomorrow, the government will say, "You're operating in an unregulated environment, and your company must suspend operations immediately." In stark contrast, Malta, with its ICO jurisdictional certainty, is essentially saying in spirit and law, "Engage the best advisory firm in Malta, where you have our full support. Relocate or colocate your company in a jurisdiction that will always welcome your business!"