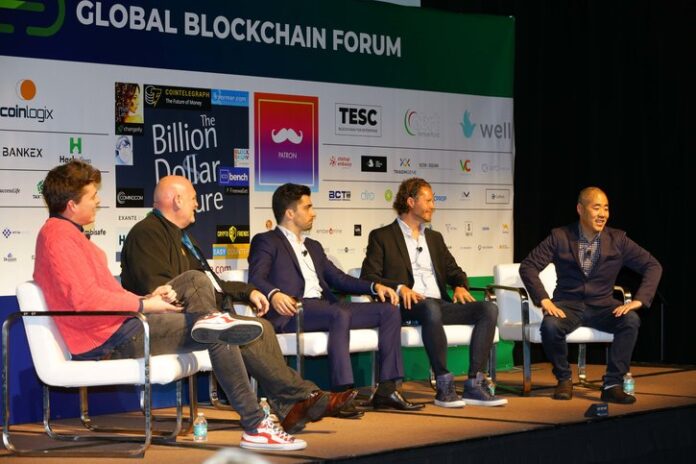 One of the top Blockchain summits will be held on October 4th 2018. The Global Blockchain Forum will last 2 days and will take place at the Hyatt Regency in San Francisco. With more than 70 projects involved and with over 120 speakers, this event promises to be one to remember.
With the Blockchain California Week also kicking in at the beginning of October, the Global Blockchain Forum will be the headline of the week. The topics for this event cover pretty much everything in the industry, ranging from Blockchain Adoption, ICOs vs IPOs, Legal and Financial aspects of the industry, marketing and so much more.
Speakers from top companies such as NEM, TechCrunch, Pantera, Consensys, Oracle and many others will take the floor to discuss Blockchain Technology and its applications in today's world. The event will also open the door to startups that would like to pitch their project, offering a unique competition judged by Accel Partners, one of the biggest venture capital firms in the blockchain industry. The GBF pitch competition will offer a unique exposure to crypto funds and investors, among with a special coverage by Josh Constine, an Editor-At-Large for TechCrunch; guaranteeing major exposure for the winner.
Do not miss this unique opportunity to learn about Blockchain Revolution, to connect with potential new customers and partners, to get highlighted in the biggest media outlets in the industry and to hear from leading experts where this tech is taking us. Visit gbforum.co to learn more about the event and information about tickets.