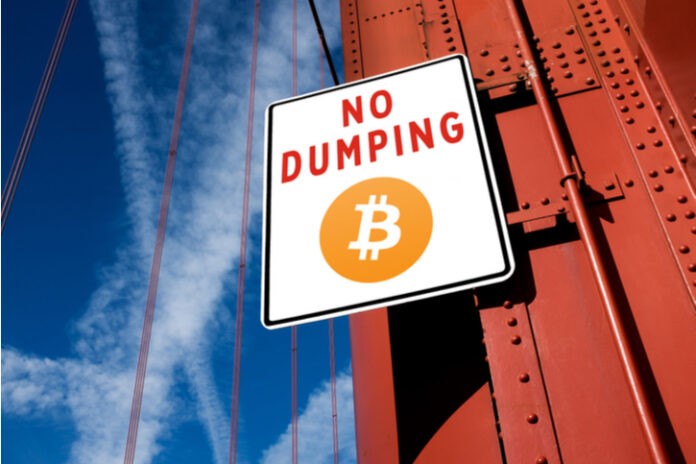 Bitcoin (BTC) underwent a sudden and rapid 5.5% price boost in the early hours of Wednesday, August 22nd as market manipulators inflated the coin's value to take advantage of BitMEX's temporary shutdown.
Bitcoin pumped and dumped?
The sudden price surge coincided with the scheduled BitMEX maintenance work which saw the Hong Kong-based exchange closed for a short time. That short window of an hour was enough time for BTC whales to inflate the price, safe in the knowledge that nobody on BitMEX would be able to short their positions.
Bitcoin spiked 5.5% from $6,463 to $6,816 within the space of minutes. As you can see from the chart below, just over twelve hours later the coin was dumped, sending the price back to lower than where it started before the pump.
The subsequent drop to $6,310 proved to be the trigger for a BTC buy-up, which should be an encouraging sign for crypto enthusiasts, as it means investors are no longer waiting for lower prices before buying Bitcoin.
SEC will reject BTC ETF
What shouldn't be too encouraging, however, is the ease with which Bitcoin was manipulated, especially in light of the upcoming SEC decision on the VanEck ETF. At this point, Bitcoin is like that friend who can't help but say the wrong thing at a party. The cryptocurrency community has a lot riding on the outcome of the ETF decision, and yesterday's blatant manipulation will be a reminder for the SEC about just what kind of volatile unit of currency they're dealing with.
Indeed, just last night the SEC slapped away another Bitcoin ETF proposal as they rejected the ProShares pitch. As the Securities and Exchange Commission posted on their official website, one of the reasons for the rejection was:
"…the requirement that a national securities exchange's rules be designed to prevent fraudulent and manipulative acts and practices."
Such words have an ominous tone in light of yesterday's Bitcoin manipulation, and it's difficult to see how even the VanEck proposal could jump through such hoops if just a few whales can move the BTC market with such ease.
So you're telling me there's a chance?
Bitcoin's price eventually rebounded, returning to the $6,450 range at the time of writing. At the same time, the ProShares ETF judgment included a few words from the SEC which might yet represent light at the end of the tunnel for the VanEck ETF decision on September 30th:
"Although the Commission is disapproving this proposed rule change, the Commission emphasizes that its disapproval does not rest on an evaluation of whether Bitcoin, or blockchain technology more generally, has utility or value as an innovation or an investment. Rather, the Commission is disapproving this proposed rule change because the Exchange has not met its burden… to demonstrate that its proposal is consistent with the requirements of the Exchange Act Section 6(b)(5)."