On Wednesday the 18th of July, a sudden influx of money into Bitcoin Diamond sent its value soaring by 77%, with BCD coins jumping from a price of $2.22 to $3.95 within the space of fifteen minutes.
Over the next twelve hours, more and more investors jumped on board, sending BCD to $4.47 per coin and a market cap of $688 million – 102% more than its value of just a few hours earlier.
What then followed was a very well-executed dump which saw all of that initial influx cashed out at a major profit, taking everyone else's money along with it.
A well-executed hit
A close examination of the chart below reveals that the initial pump took place over just fifteen minutes, as the daily volume jumped from $3.3 million to $4.5 million between 16:49 and 17:04 (UTC).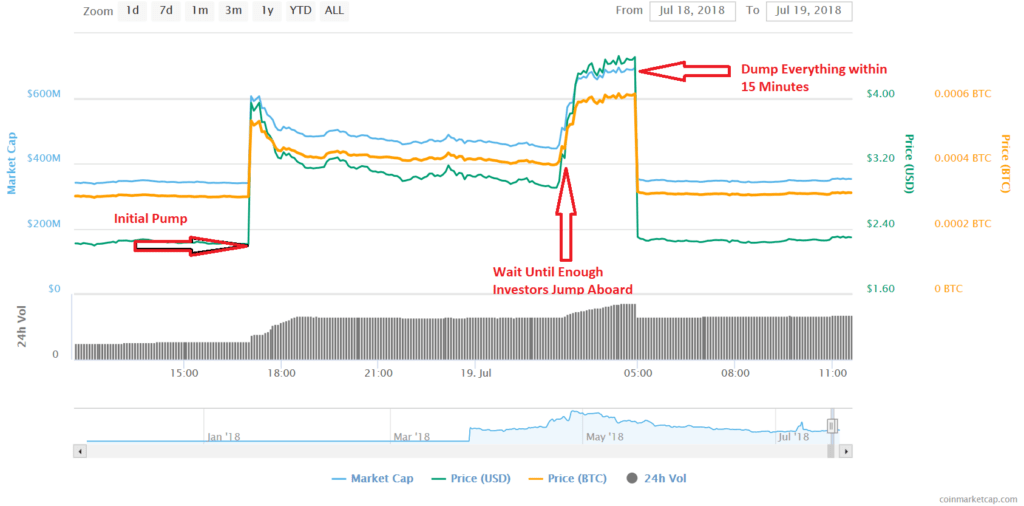 The dump came just as suddenly – but only after enough investors had been enticed to jump on board for BCD's apparent growth. The daily volume of $10 million at the time of the dump turned into $7.5 million. So with $1.3 million pumped into the coin initially, and $2.5 million cashed out, that means the pump and dump team made off with just under 100% gains on their initial 'investment'.
The efficiency of the pump and dump is almost worthy of admiration. Even more so when we consider that it may have been scheduled to coincide with BCD's recent HitBTC exchange listing. By timing the manipulation in such a way, enough investors could be fooled into thinking BCD's market movement was natural, thus drawing in more money from overly-opportunistic traders.
A bad reputation?
This isn't the first time Bitcoin Diamond has been pumped and dumped. It's not even the first time this month.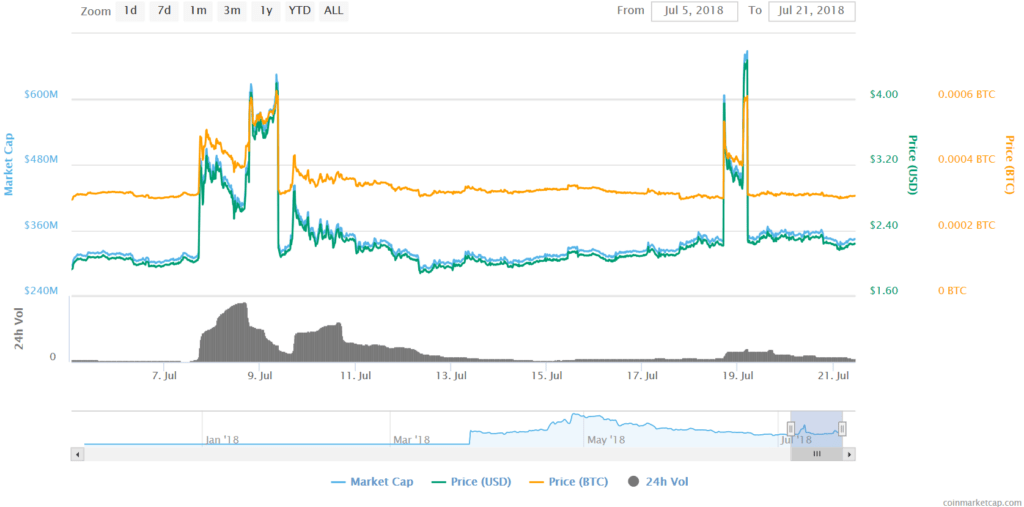 On July 7th BCD received a $10.5 million pump within the space of twenty minutes. This time the entire process took place over two days rather than twelve hours. As you can see from the chart below, the pumpers waited patiently until enough traders had followed suit in the hope of getting in on BCD's gains.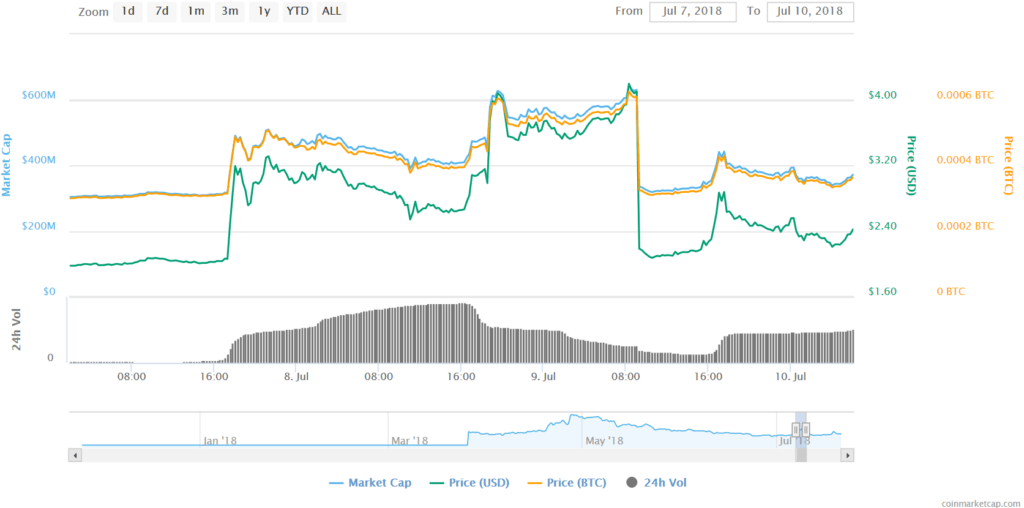 The pump came when BCD coins were at a price of $2.07, with the dump coming when the coin had reached a value of $4.20. That means the manipulators doubled their money in less than 48 hours. While it's difficult to pinpoint exactly how much of the daily volume came from the pump-and-dumpers, the jump from $6 million to $16 million within thirty minutes suggests we're dealing with large numbers.
Back in January, the Kucoin exchange was forced to release a statement warning traders about Bitcoin Diamond's suspicious 4000% growth over three days and urging people to 'invest rationally'.
Such rationality is hard to come by when the green candles start to flare up, but the truth remains: if it seems too good to be true, it probably is.