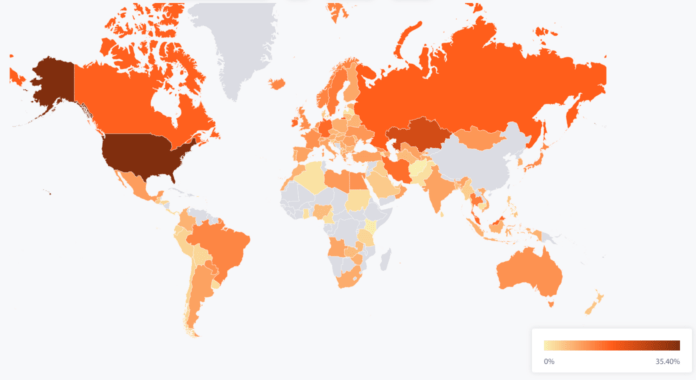 New data from the University of Cambridge shows that the US is now the leading country in Bitcoin mining. 
And the winner of China's mining ban is…
In May 2020, The Cambridge Centre for Alternative Finance launched a tool showing the distribution of Bitcoin mining power across the world. Back then, their data showed that China had a share of roughly 60% of Bitcoin's total hashrate.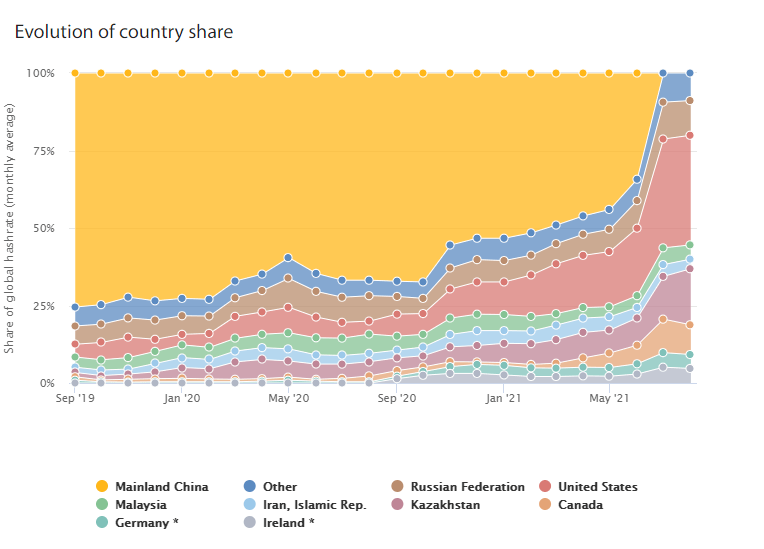 By that time, China's share of the pie was already decreasing in size. Retroactive data shows that the country contributed over 75% of the total hashrate in September 2019. With China's ban on mining, things changed drastically and the US became the leading nation in Bitcoin mining, contributing 35.4% in August 2021. Previously, the US share was already in the ascendant since Q4 2020.
More countries gain in hashing power
Behind the US, the countries with the largest hashing power are Kazakhstan and Russia, who both profited slightly from the mining ban. They now contribute 18.1% and 11.9% towards the total hashrate.
However, the biggest gainers in relative terms were some countries typically not expected to be very mining-friendly, such as Canada (9.6%), Ireland (5.1%), and Germany (4.5%). The Cambridge researchers note that the increase in Ireland and Germany is mainly due to the use of VPN servers though.
Malaysia (4.6%) and Iran (3.1%) did not see any significant growth since China announced the ban.