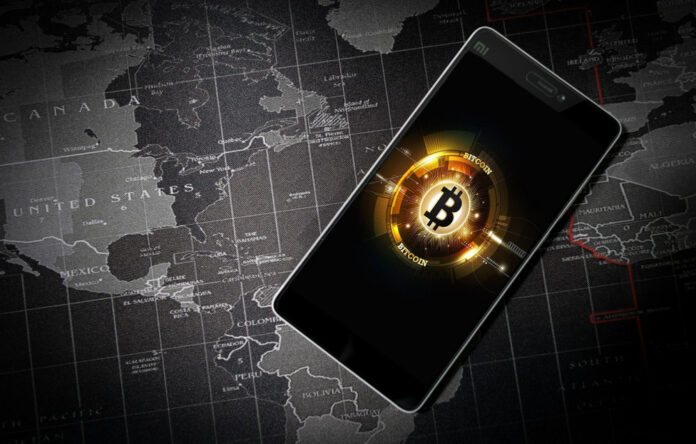 Bitcoin miners are apparently ready to pack their bags after the Chinese government announced regulatory action against crypto mining.
3, In past 48 hours, Chinese miners already started to accelerate migrating process to other countries. There will also be large quantities of Bitcoin mining machines available for sales.

— Mustafa Yilham (@MustafaYilham) May 23, 2021
Miners fear regulatory action amidst unclear Situation
Comments from the Chinese State Council, which announced the crackdown on both crypto mining and trading, were left vague. Yet, it is to be expected that China will start banning crypto to at least a certain degree. Mustafa Yilham, leader of overseas business at Bixin, tweeted:
Usually, that means there will be some enforcement actions in coming weeks. No one knows the level of enforcement action that will be taken atm. Uncertainly is creating bearish sentiment among Chinese miners.
The unclear situation is already making a large impact, as Chinese miners are looking to relocate their operations to a different country, or to close down their operations altogether. According to Dovey Wan, founding partner of Primitive Ventures, over 20,000 used mining rigs are on sale right now.
Announcement caused another Crash
After Bitcoin had somewhat recovered from last week's flash crash, the State Council's warning spelled more problems for the slipping markets. Within little more than 24 hours, the trading price of the leading cryptocurrency dropped by 24.4% to a swing low at 31,400 USD, but has recovered some of the losses since. At the time of writing, BTC trades for 37,700 USD.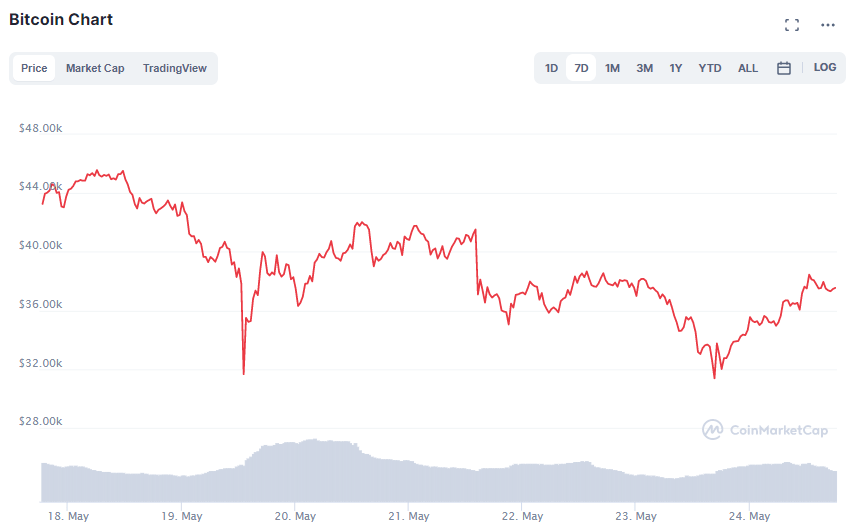 According to a recent study, three quarters of Bitcoin's total hash rate comes out of China. This raises serious questions about Bitcoin's decentralization, as the current incident evidently shows. One might argue that the amount of miners subjected to the whims of just one government is simply too high.
As such, the proposed mining ban does have its merits for the cryptoeconomy, as it forces Bitcoin to become more decentralized. Moreover, this makes another argument in favor of Proof of Stake evident. Under Proof of Work, miners are incentivized to set up their operations in areas with low energy costs, while the energy costs of PoS are insignificant in comparison. This allows a more decentralized worldwide distribution of the network's security nodes. Furthermore, PoS appears to be more failsafe against governmental overreach, as a validator node is much easier to hide from regulator's eyes, than a mining rig.