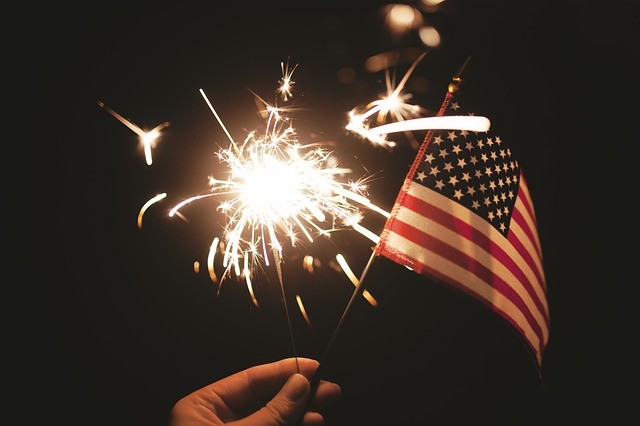 United States Treasury Secretary, Mr. Steven Mnuchin, commented on the recent tweets published by president Donald Trump, where he expressed his concerns towards Bitcoin and other cryptocurrencies; especially the Libra coin. Since the announcement that Facebook was launching its own stablecoin named Libra, many regulators and governments began to raise concerns in regards to Facebook's newest project.
Just a couple of days ago, United States President, Donald J. Trump, tweeted about Bitcoin (BTC) and other cryptocurrencies for the first time. A tweet that many were expecting for a long time now, left a lot of community members a bit concerned about what could come next. According to Donald Trump:
I am not a fan of Bitcoin and other Cryptocurrencies, which are not money, and whose value is highly volatile and based on thin air. Unregulated Crypto Assets can facilitate unlawful behavior, including drug trade and other illegal activity. Similarly, Facebook Libra's "virtual currency" will have little standing or dependability. If Facebook and other companies want to become a bank, they must seek a new Banking Charter and become subject to all Banking Regulations, just like other Banks, both National and International. We have only one real currency in the USA, and it is stronger than ever, both dependable and reliable. It is by far the most dominant currency anywhere in the World, and it will always stay that way. It is called the United States Dollar!
Shortly after, the US Treasury Secretary held a press conference to address his concerns in regards to the use of cryptocurrencies to finance illicit activities, stressing the role the FinCEN regulations had to take when it came to businesses that dealt with crypto on its daily operations. Mnuchin directly called the use of cryptos to fund illicit activities a national security issue, claiming billions of dollars had already been used for this purpose alone. Furthermore, the Treasury Secretary continued on claiming how companies that were planning on issuing their own digital asset needed to comply with the current regulations that were forced on financial institutions. 
To be clear, FinCEN will hold any entity that transaction Bitcoin (BTC), Libra or any other cryptocurrency to its highest standards… We are concerned about the highly speculative nature of Bitcoin and will make sure that the US Financial System is protected from fraud. 
Additionally, Mr. Mnuchin also claimed how the US was planning on expanding their regulations internationally. Through the Q&A round, most of the questions were in regards to Libra. He also warned people to be cautious when investing in Bitcoin (BTC), ensuring that people needed to have all the information that they needed to understand the subject and not be subject of fraud. As for the following steps, he claimed regulators will begin acting against bad actors that are using cryptocurrencies for illicit activities.