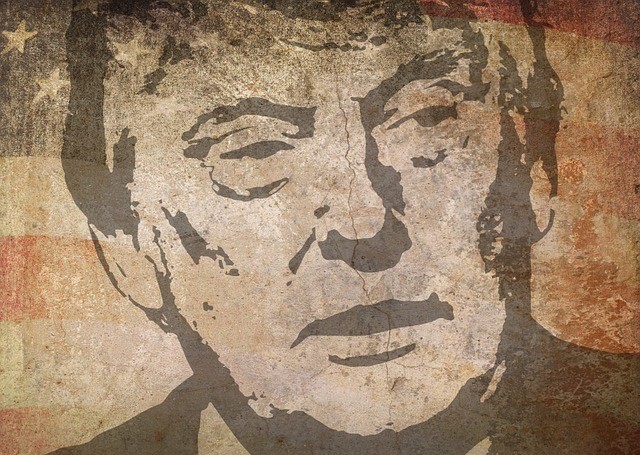 The tweet the entire crypto community has been waiting for has finally arrived. Unfortunately, it wasn't exactly how we all envisioned it would be. Donald Trump, the current President of the United States of America, has tweeted saying he was not a fan of Bitcoin (BTC) and other cryptocurrencies in general. According to Donald Trump: 
I am not a fan of Bitcoin and other Cryptocurrencies, which are not money, and whose value is highly volatile and based on thin air. Unregulated Crypto Assets can facilitate unlawful behavior, including drug trade and other illegal activity….

— Donald J. Trump (@realDonaldTrump) July 12, 2019
…and International. We have only one real currency in the USA, and it is stronger than ever, both dependable and reliable. It is by far the most dominant currency anywhere in the World, and it will always stay that way. It is called the United States Dollar!

— Donald J. Trump (@realDonaldTrump) July 12, 2019
Despite the unfortunate event, Bitcoin (BTC) price held steady. Brian Armstrong, CEO of Coinbase, was quick to reply to this tweet saying: 
Some more thoughts on this. This is the common first reaction of most people when they learn about Bitcoin (yes Bitcoin Bitcoin Bitcoin) and cryptocurrency generally. It means they have begun down the path toward learning more…so it's a good sign.

— Brian Armstrong (@brian_armstrong) July 12, 2019
The U.S. could lead the world in that transition, and unlock tons of economic growth (just like the U.S. benefitted massively from major internet companies being built here) or another country could beat us there and build the next financial center outside of NY.

— Brian Armstrong (@brian_armstrong) July 12, 2019
Bitcoin is inherently global just like the internet, so it doesn't mind where the value is captured. Huge opportunity for those with the forsight to recognize it.

— Brian Armstrong (@brian_armstrong) July 12, 2019
It appears that Facebook announcing its own cryptocurrency is having a huge impact on governments, with regulators and now Presidents showing concern on how this could affect their finance system. Other community members were hyped about President Trump tweeting about Bitcoin (BTC) and cryptocurrencies altogether, even thanking him for the free publicity. 
Facebook is facing a lot of challenges, with regulators all around the globe demanding for the social media giant to basically halt development until further legislation is established to regulate the market Facebook is looking to jump into. 
According to one of Donald Trump's tweets, even though he clearly defines Bitcoin (BTC) and other cryptocurrencies as basically anything but money, he urges Facebook and any other company looking to launch their own virtual currency, to seek a new Banking Charter and become subject to all existing banking regulations like other banks. One thing is certain, Bitcoin (BTC) and cryptocurrencies are becoming more popular than ever and will have to be considered as part of the financial system, forcing this industry to evolve, even if it's not ready to do so.