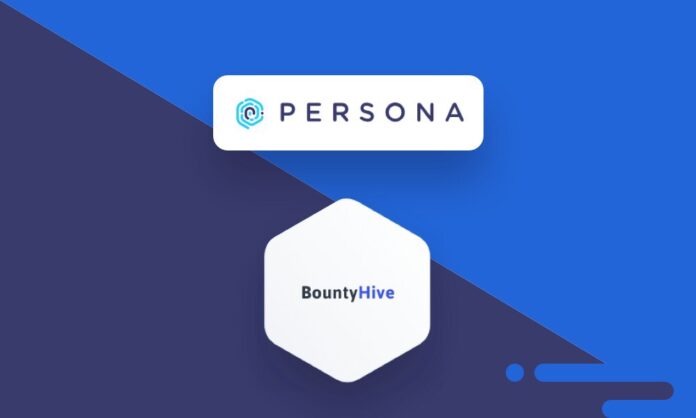 Persona Announces Partnership With BountyHive
Persona, the first blockchain-powered trust protocol, announces a partnership with BountyHive, the industry leader in blockchain marketing. Persona is a decentralized application with no single point of failure, capable of keeping all records encrypted. Individuals have control over their information and the details they wish to share, and more importantly with whom they wish to share it with and for how long. Persona's platform leverages the advantages that only blockchain technology can offer, providing companies and customers with a one-of-a-kind KYC service.
Nowadays, many apps and platforms require the registering of users, and more importantly, it requires for companies to perform a KYC process to confirm the identity of their customers. This process is time consuming and very expensive, which is why Persona is the best option for your business. With Persona clients can confirm their identity. This process is only required once for the customer, where they will go through a KYC process but the data remains under their control, allowing them to choose with whom they want to share their data with and for how long. 
This partnership marks a milestone for ICO projects or other blockchain-related businesses where Airdrops or Bounties are being offered. BountyHive is a well-known industry leader in the verification of participants for airdrops and bounties, it provides real-time stats and a trusted payment distribution system that places BountyHive among the top of its kind. With the upcoming partnership with Persona, BountyHive will provide a blockchain-based KYC process where customers will remain in charge of their personal info. According to Tudor Stomff, BountyHive CEO: 
The success that BountyHive had, becoming the industry leader in blockchain marketing, is all because of our community. To simplify things and also offer the community better services, today we are partnering with Persona, the trust protocol that provides individuals with the means to be in control over their personal data.
As for the final launching date, once the tests are completed and the mainnet is updated; the BountyHive community will be able to validate their identity in the Persona platform, potentially raising its users to over 150.000 people subscribed. Verified users will also be able to validate the information from other individuals worldwide, in real-time. Persona will become a cost-effective option for companies and businesses that are looking to perform a KYC/AML process. As more users join the platform, more companies will begin using it as well, given that it already provides the information of thousands of confirmed users. 
If you wish to know more about Persona, please visit their website.